Thousands of South Africans Call for President Zuma to Step Down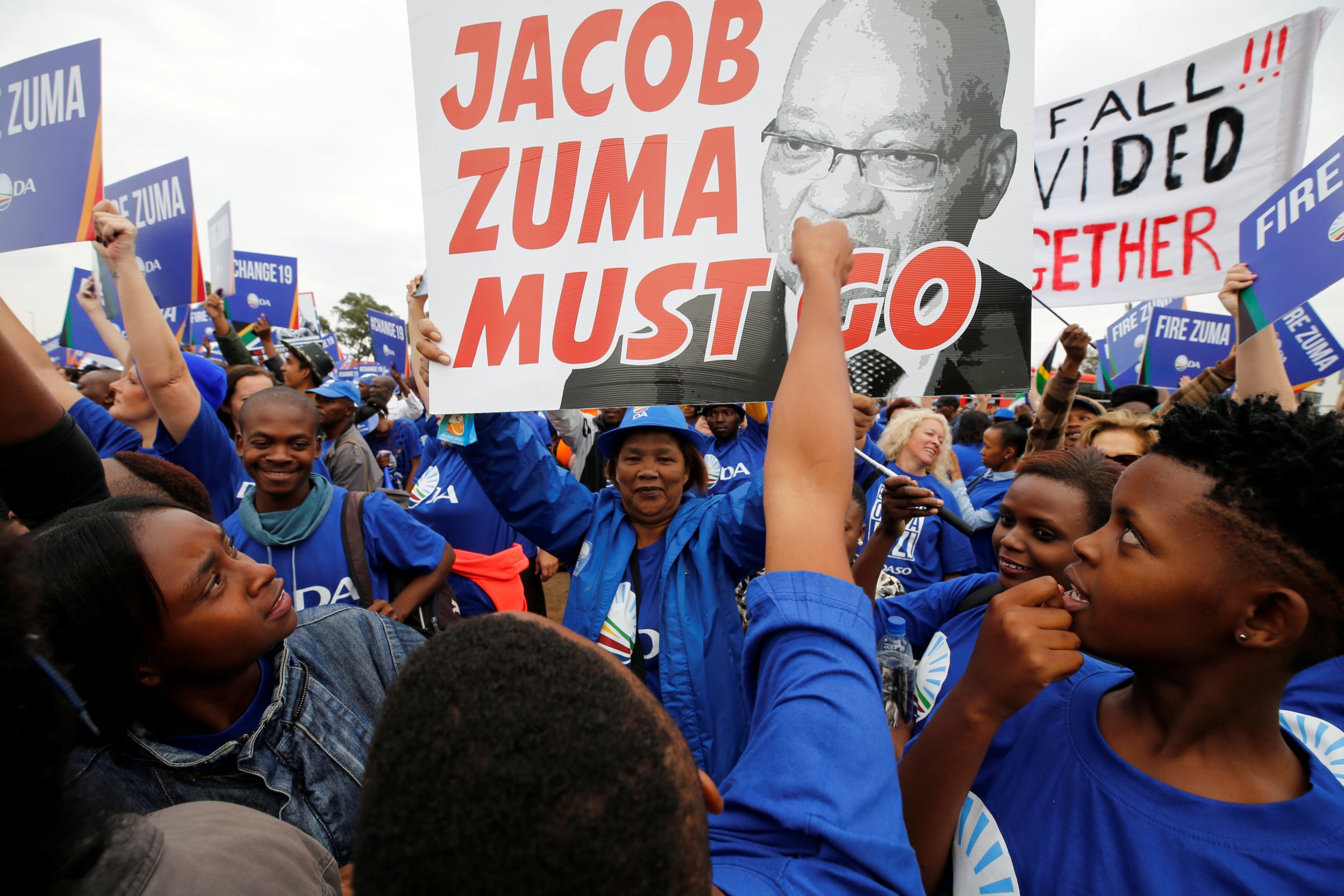 Thousands of South Africans protested across the country on Friday calling for President Jacob Zuma to resign after he sacked the country's popular finance minister last week, leading to a downgrade of South Africa's credit rating to junk status.
Demonstrations took place in the capital Pretoria, Johannesburg, Durban and Cape Town. In Johannesburg, police fired rubber bullets at supporters of the ruling African National Congress (ANC) who had gathered outside the party's headquarters to show their backing for Zuma, Reuters reported.
Zuma reshuffled his cabinet on March 30, changing a total of 20 ministerial and deputy ministerial roles. The most controversial was the sacking of former finance minister Pravin Gordhan and his deputy Mcebisi Jonas. Senior ANC members criticized the decision, while opposition parties sought to mount a legal challenge to the reshuffle.
Ratings agency S&P Global also cited Gordhan's exit as a major factor in its decision to downgrade South Africa's credit rating on Monday, making it harder and more expensive for the country to borrow money on international markets.
The South African government has urged protesters to remain peaceful and has said that the laws of the country "protect the right of those who would not like to participate in protest action."
The demonstrations appear to have been largely peaceful so far, although police reportedly used stun grenades to disperse a protest of the ANC Youth League in Durban, South African news site TimesLive reported.
The ANC has also condemned pro-Zuma protesters who reportedly armed themselves with bricks outside the party's Luthuli House headquarters in Johannesburg. "ANC has not organized any march. We urge those gathered at Luthuli House to exercise maximum restraint and discipline," the party said via its Twitter account.
South Africa's Deputy-President Cyril Ramaphosa, among other senior ANC officials, called Zuma's decision "totally unacceptable," and the move appeared to have exposed deep divisions in the party, which has ruled the country virtually unchallenged since the end of white-minority rule—known as apartheid—in 1994. Two of the ANC's main allies, the South African Communist Party and the biggest trade union federation, COSATU, both called on Zuma to step down.
But the ANC's leadership put on a united front on Wednesday following a party meeting. The ANC's secretary-general, Gwede Mantashe, said that Zuma had sacked Gordhan due to an "irretrievable breakdown" in their relationship. Mantashe also said that no ANC MP would support an opposition motion of no confidence to have Zuma impeached; the motion is due to be debated in parliament on April 18. Several previous opposition-led attempts to have Zuma impeached have failed due to a lack of support in the ANC, which controls more than 60 percent of seats in the country's parliament.
The party recorded its worst election result since 1994 in the 2016 local government polls in South Africa, although it still took the majority of the national vote. South Africa's next general election is in 2019; Zuma will not be standing because South Africa's constitution allows a maximum of two presidential terms.
The president has been dogged by scandal since coming to office in 2009. The country's highest court found in 2016 that Zuma had failed to uphold the constitution by spending state funds on improving his home in Nkandla, including the addition of a swimming pool and cattle ranch.