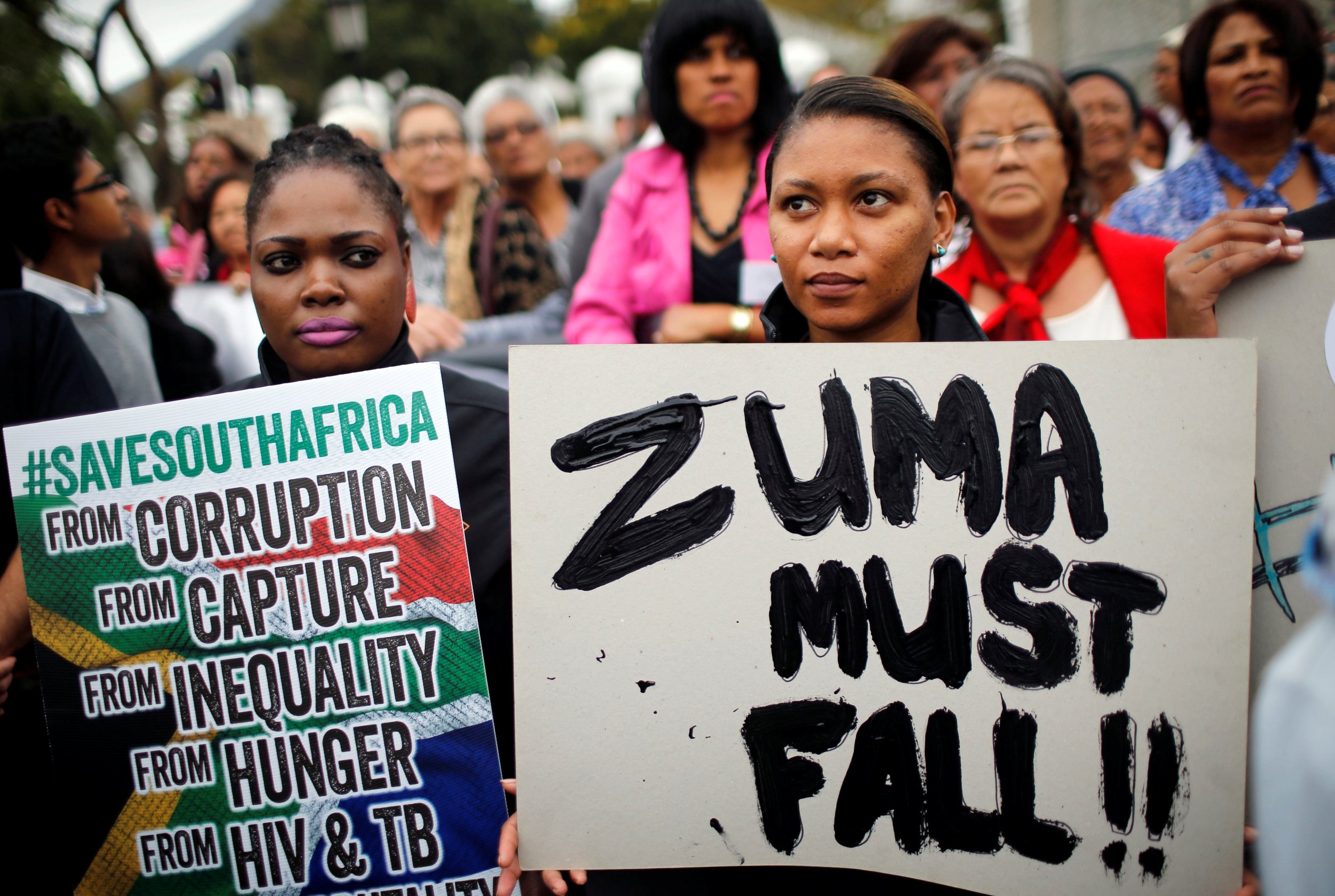 It has been described as South Africa's night of the long knives.
With a late-night announcement on Thursday, President Jacob Zuma unveiled a swathe of hirings and firings to his cabinet. A total of 20 roles—10 ministerial and 10 deputy-ministerial—were shaken up in the reshuffle.
But it is the sacking of Pravin Gordhan, South Africa's finance minister since December 2015, and his deputy Mcebisi Jonas that has dominated the country's news agenda on Friday. Senior figures from all sides—including Zuma's own African National Congress (ANC), opposition parties, civil society and even religious figures—have slammed the decision, while a select few party loyalists have backed Zuma's moves.
Here are some of the most significant reactions.
Cyril Ramaphosa, South Africa's Deputy-President
Ramaphosa, Zuma's right-hand man, pulled no punches in his criticism of Zuma's decision. The former businessman, who is also the deputy of the ANC, told reporters that Zuma made the decision to remove Gordhan and Jonas based on "spurious allegations" in a dubious intelligence report that the pair had gone to London on Monday for an investor roadshow to mobilize financial markets against South Africa's government.
"I find [it] totally, totally unacceptable that a person who has served our country with such distinction would do something like that," said Ramaphosa.
Gwede Mantashe, Secretary-General of the ANC
A powerful figure in the ANC leadership, Mantashe told 702 Radio that he was "very uncomfortable" with the reshuffle. As with Ramaphosa, Mantashe said that the ANC's leaders had been "informed but not consulted" about the changes. "I can't be happy with that because we think that the finance minister was a hard worker," said Mantashe.
Mmusi Maimane, leader of the opposition Democratic Alliance
Maimane said that his party planned to take the government to court over the reshuffle, seeking an interdict to block it. Maimane said that Zuma's firing of Gordhan and Jonas had "completed his self-serving project of state capture:" a term used in South Africa to refer to private interests gaining control of government decision-making processes.
Julius Malema, leader of the left-wing Economic Freedom Fighters
The head of South Africa's radical EFF, the third-biggest party, Malema has called upon disaffected ANC members to join with his campaign to oust Zuma. Malema, a former ANC Youth League leader, has also threatened to take his campaign to the streets.
Thabo Makgoba, Anglican Archbishop of Cape Town
One of the country's most senior clerics suggested Zuma's dismissal of Gordhan and Jonas constituted "an assault of the poor" in South Africa. "Ignorance can be educated but there is no cure for recklessness. The president's decisions are a frightening example of a leader who has continually showed his profound indifference to the economic health of South Africa," said Makgoba.
Thabo Mbeki, former South African president
Mbeki, Zuma's predecessor-but-one as president, called upon Zuma to explain his decision to the public. Mbeki said that if the president fails to do so, the reshuffle would "further deepen [the] serious public concern and unease" currently present in South Africa, according to a statement from his foundation.
Collen Maine, head of the ANC's Youth League
One of the few public backers of Zuma's reshuffle was Maine, the head of the party's influential, and often radical, youth wing. "We welcome the reshuffle," Maine told Reuters, singling out Malusi Gigaba—the newly appointed finance minister—as "experienced and intelligent."
Maine added that "younger ministers will mean more transformation," in reference to ANC policies including free education and redistribution of land to black South Africans.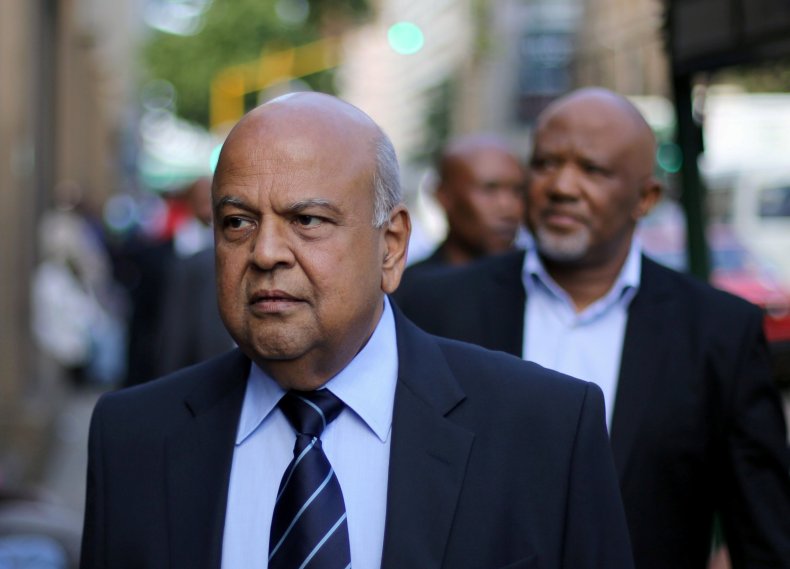 Jacob Zuma
After making his initial statement on the reshuffle—in which he said that he had directed the new appointees to bring about "radical socioeconomic transformation—Zuma has declined to elaborate further. After a short speech in the Eastern Cape on Friday, Zuma said he did not have the time to elaborate on his decisions. "We are very busy trying to fix what is wrong in the country," said Zuma, before rushing off.
Pravin Gordhan and Mcebisi Jonas
The two ex-ministers at the center of the firestorm held a press conference on Friday to reflect on their sackings. After thanking Zuma for the opportunity to serve the country, Gordhan said that the "so-called intelligence report" that allegedly formed the basis for his sacking was "absolute nonsense."
In apparent reference to his deputy Jonas' claim that the Guptas, a wealthy business family with close links to Zuma's family, offered the former deputy finance minister a cash bribe—which the Guptas deny—Gordhan said: "We don't need brown bags. Our souls are not for sale." Jonas added that South Africa was at a "cross roads," and Gordhan said that the pair hoped that "more and more South Africans will make it clear that our country is not for sale."