South Africa's President Zuma Fires Finance Minister Pravin Gordhan, Sparking Backlash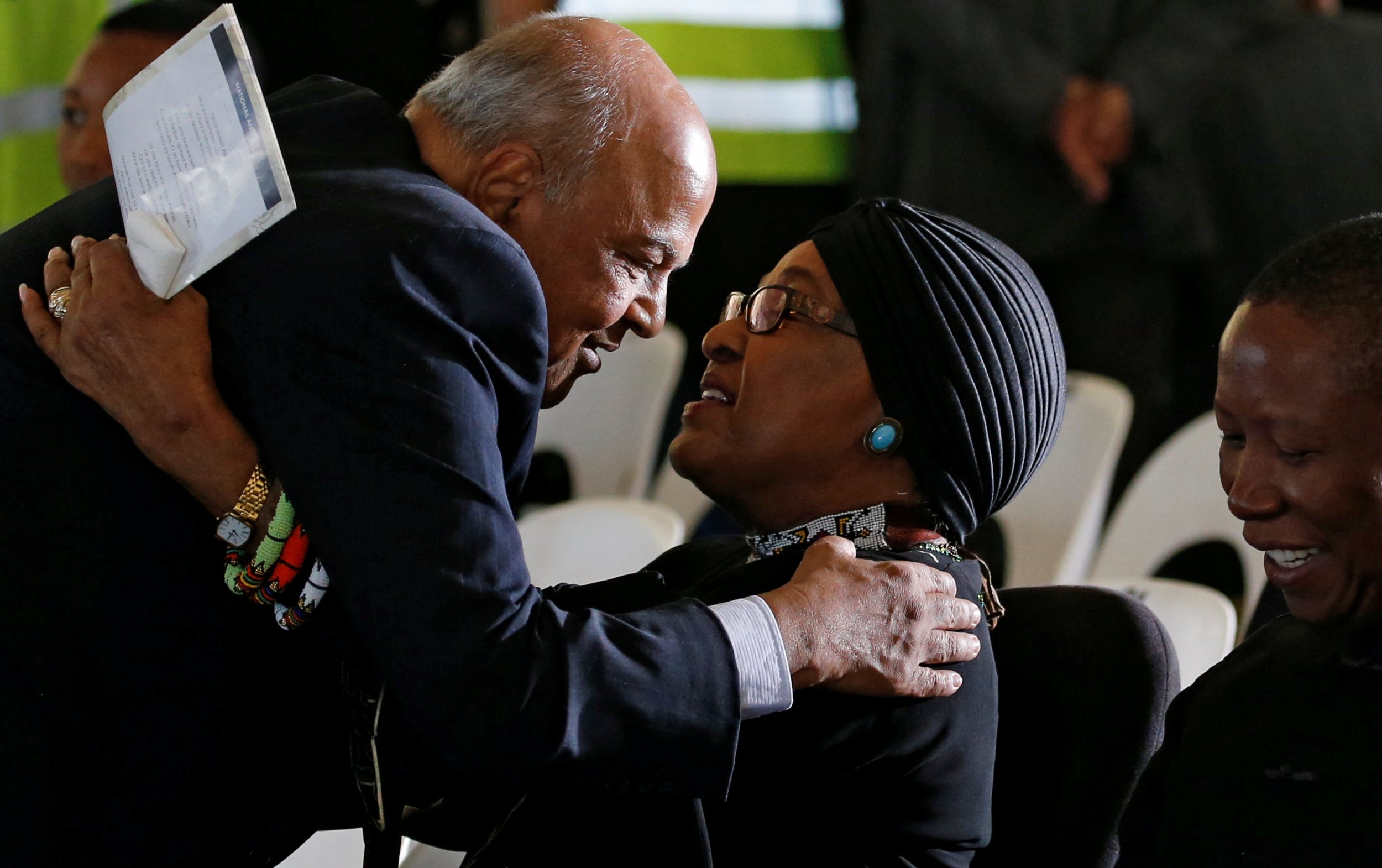 South African President Jacob Zuma has fired his finance minister Pravin Gordhan, a popular figure in the country and his party, prompting a backlash from opposition parties and senior officials in the African National Congress.
In a statement put out late Thursday, Zuma announced that Gordhan and his deputy, Mcebisi Jonas, would both be replaced in a cabinet reshuffle that included 10 ministerial changes.
Gordhan has been a staunch opponent of Zuma, particularly on the issue of the Guptas, a wealthy business family with ties to Zuma that opposition figures have accused of having excessive political influence. Former deputy finance minister Jonas claimed in March 2016 that the Guptas offered him a promotion to finance minister in late 2015, despite no member of the family holding political office. The Guptas have denied the claim.
"I have directed the new ministers and deputy ministers to work tirelessly with their colleagues to bring about radical socioeconomic transformation and to ensure the promise of a better life for the poor and the working class becomes a reality," Zuma said in a statement reported by the BBC.
The decision provoked an immediate reaction from both of South Africa's main opposition parties, the centrist Democratic Alliance (DA) and left-wing Economic Freedom Fighters (EFF). Both parties have filed separate motions of no confidence in Zuma, but multiple previous motions have failed to pass, as loyalists in the ANC have stuck by the embattled president.
But the ANC's top officials appears to be unhappy with Gordhan's sacking. The party's secretary-general, Gwede Mantashe, told 702 Radio that the party's national executive committee was "informed but not consulted" about the cabinet reshuffle by Zuma. Mantashe said that he was "very uncomfortable" with the reshuffle and singled out Gordhan's sacking as a cause for concern. "I can't be happy with that because we think that the finance minister was a hard worker," he said.
The reshuffle, and Gordhan's removal in particular, has also sent the South African rand plummeting in value.
Zuma appointed Gordhan in December 2015 after dismissing two finance ministers in the previous week. Gordhan, who previously held the role under Zuma from 2009 to 2014, gained a reputation for prudence at a time when South Africa's economy has come close to recession and creditors were on the verge of downgrading its credit rating to junk status.
But Gordhan has also opposed Zuma on several issues, and the finance minister faced fraud charges—which he described as politically motivated, and which were eventually dropped —in 2016.
Zuma had recalled Gordhan and his deputy Jonas from a business trip to the U.K. on Monday without giving any explanation, fueling speculation that the president was planning to fire the treasury boss. Reports indicated that the ANC's top officials were divided over the plan, but Zuma's decision to plow ahead has exposed the deep rifts in the party, which has been in power since the end of apartheid in 1994.