Who Is Malusi Gigaba, South Africa's New Finance Minister?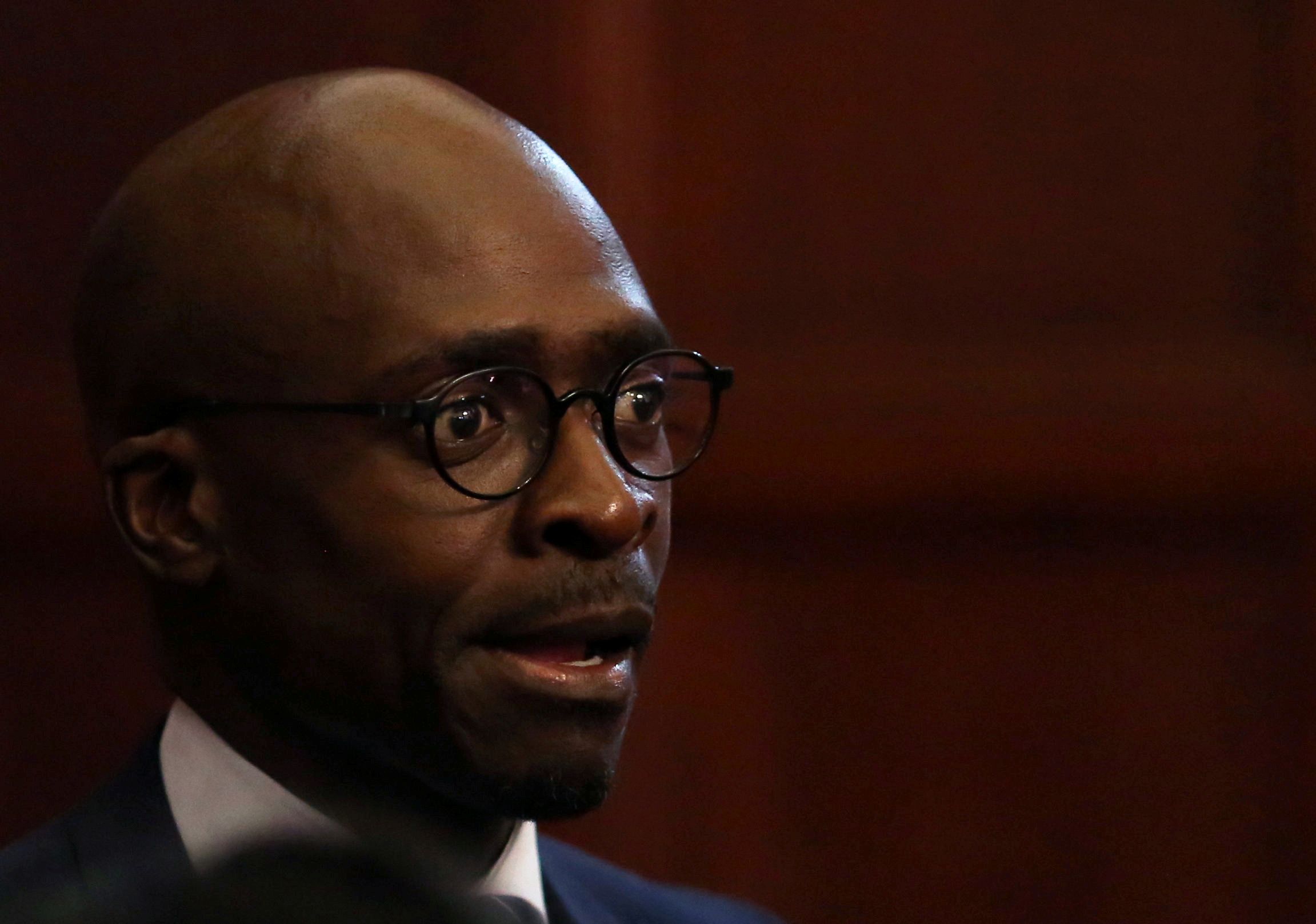 South Africa has now had as many finance ministers in the past 18 months as it has had presidents since the end of white-minority rule in 1994.
As Africa's biggest economy struggles with sluggish growth and high unemployment, President Jacob Zuma on Thursday carried out a controversial cabinet reshuffle, administering 20 changes in ministers and deputy ministers. Undoubtedly the most controversial act of the reshuffling was the firing of Pravin Gordhan and Mcebisi Jonas, the former finance minister and deputy finance minister. The pair have been replaced by Malusi Gigaba and Sifiso Buthelezi, respectively.
Gigaba, in particular, has quite a task on his hands. The 45-year-old—the youngest finance minister in the country's history—takes over from Gordhan, who built a reputation in the business and investment communities as a safe pair of hands, but who also gained popularity for opposing Zuma on key issues, including a project to bring nuclear energy to South Africa. Gordhan's dismissal has exposed divisions within the governing African National Congress (ANC); Zuma's deputy Cyril Ramaphosa called it "totally unacceptable." The news also prompted ratings agency S&P Global to downgrade South Africa's credit rating to junk status, meaning it will be more expensive for the country to borrow money on global markets since it is now considered a greater risk.
Only a few days in office, Gigaba has sought to dispel fears that he'll dismantle Gordhan's project to stabilize the economy, but he has also indicated plans to pursue an agenda of "radical socioeconomic transformation"—code in the ANC for redistribution of land and policies of economic empowerment aimed at the country's impoverished black majority. Gigaba may also pursue Zuma's controversial nuclear energy program—which has been linked to funding from the Russian nuclear energy agency—though the Treasury has denied that he has signed any deals after rumors circulated on social media.
A former leader of the ANC's influential Youth League, Gigaba has no experience in the government's economic cluster and holds a BA degree in education and a Master's in social policy, according to South African broadcaster eNCA. (Two of South Africa's previous finance ministers, Gordhan and Trevor Manuel, also did not have academic backgrounds in economics.) Gigaba has over a decade's experience in Cabinet, serving in the departments of home affairs and public enterprises under Zuma and his predecessor-but-one as South African president, Thabo Mbeki. Zuma appointed Gigaba to his most senior role yet—minister of home affairs—in 2014; policies under his stewardship included ensuring that businesses employ a minimum of 60 percent South African citizens.
In his opening gambit on Saturday, Gigaba indicated that he intended to speed up the ANC's program of affirmative action—known as black economic empowerment (BEE)—which has sought to redress the economic disadvantages imposed upon non-whites in South Africa during the 46 years of apartheid, a system of racial segregation that concentrated power in the hands of the white minority and ended only in 1994. Data from South Africa's 2011 census showed that, while the average income of black South Africans had increased by 169 percent over the previous decade, it was still six times lower than that of their white counterparts.
"The ownership of wealth and assets remains concentrated in the hands of a small part of the population. That must change," said Gigaba in a televised news conference, Reuters reported. "For too long, there has been a narrative or perception around Treasury, that it belongs primarily and exclusively to 'orthodox' economists, big business, powerful interests and international investors. With respect, this is a people's government."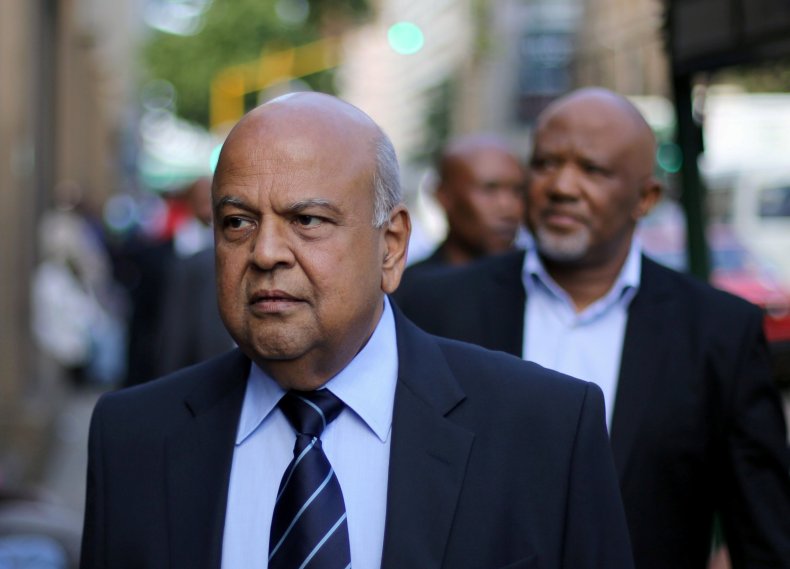 That will be music to the ears of some ANC loyalists, and would accord with recent statements made by the president. Zuma indicated in February that his government is working to amend the country's constitution to allow for the expropriation and redistribution of land without compensation.
But the policy of forced land seizures contributed to economic disaster in neighboring Zimbabwe—which witnessed one of the worst periods of hyperinflation in history in the late 2000s—and Gigaba's opening comments have failed to soothe concerns among creditors. In its decision to downgrade South Africa to junk status, S&P Global said "internal government and party divisions" could delay fiscal reforms; another ratings agency, Moody's, will make its latest announcement on South Africa's credit rating on Friday. The rumors and eventual sacking of Gordhan also contributed to South Africa's currency, the rand, recording its worst week since 2015.
Gigaba spoke out again on Monday, saying he planned to stick to fiscal plans laid out by Gordhan in February's budget, which included increasing tax on the country's highest earners. "We are not a bunch of wild gunmen running amok, gung-ho into Treasury, to do different things," said the new finance minister. But he added that "tough and unpopular choices" would be required to create a more equitable society in South Africa. Just what those choices might be remains unclear for now.