South African Court Rules Journalists Sacked in Censorship Row Must be Reinstated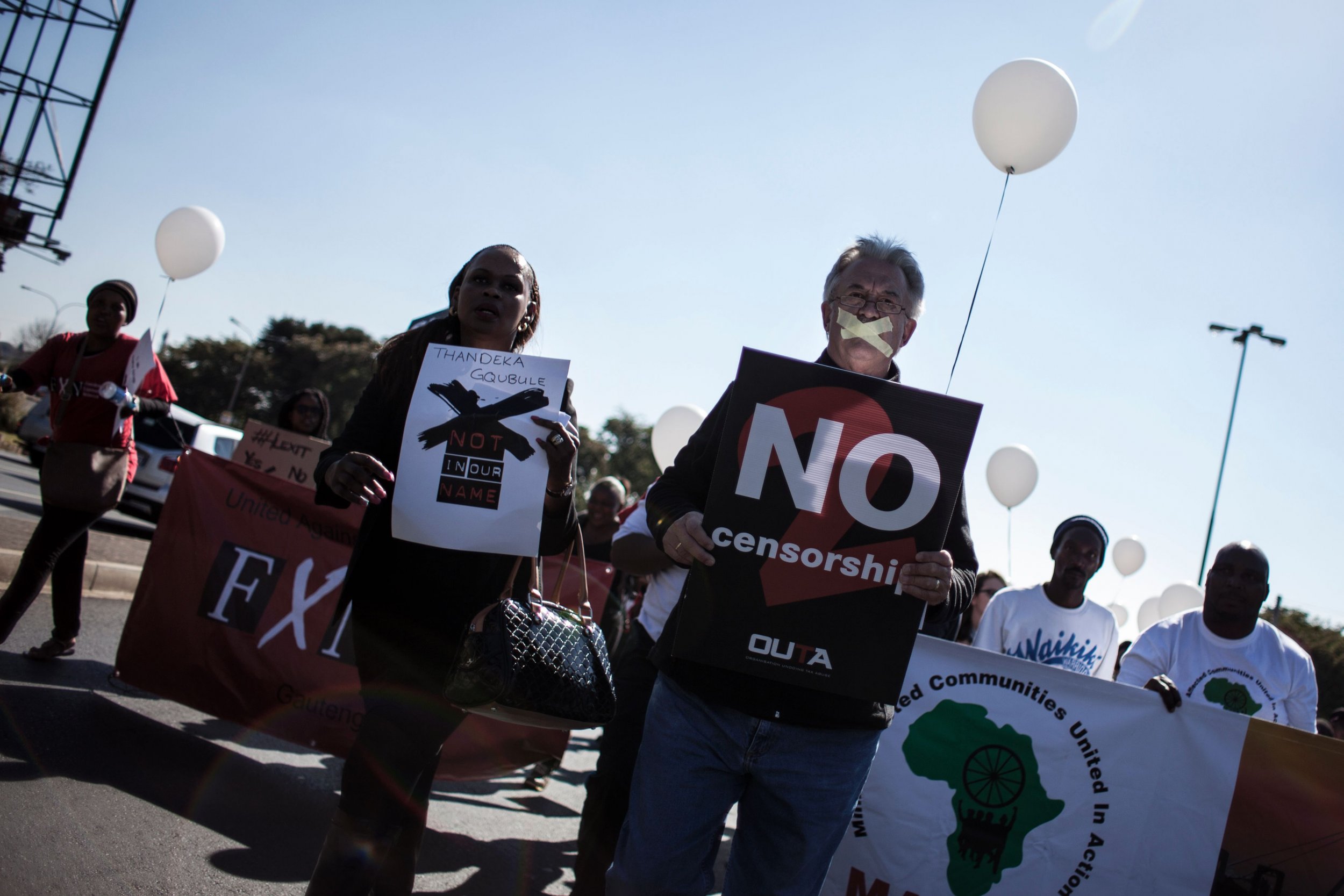 A South African court has ruled that four journalists sacked from the state broadcaster after a row over censorship of violent protests must be reinstated.
The Labor Court in the country's economic hub Johannesburg found Tuesday that the dismissal of four journalists by the South African Broadcasting Corporation (SABC)—namely Foeta Krige, Suna Venter, Krivani Pillay and Jacques Steenkamp—was unlawful and that the quartet were entitled to return to work, News 24 reported.
Three other reporters were also fired by the SABC last week, while another ex-SABC journalist filed papers at Johannesburg's High Court on July 22, arguing that the network's decision not to schedule him constituted a breach of contract.
In May, the SABC halted broadcasting violent protests as the country was gripped by unrest. Scores of schools were burnt down in the impoverished Limpopo province that month in a dispute over district boundaries, while at least one person was killed in violent demonstrations in Tshwane—a municipality that encompasses the capital Pretoria—in June as residents rebelled against the selection of Thoko Didiza as the ruling African National Congress's candidate for local government elections in August, IBTimes UK reported.
In a statement put out in May, the SABC said they were "not going to provide publicity to such actions that are destructive and regressive," arguing that broadcasting the burning of public property would constitute supporting the protesters' agenda. But a group of reporters known as the SABC 8—including the four who received Tuesday's verdict—criticized the decision, resulting in the public broadcaster firing them earlier in July.
The decision met with public anger and a fundraising campaign in support of the sacked journalists has generated almost $27,000 in seven days so far.
Steenkamp celebrated the decision as a victory of the South African constitution, though the SABC is yet to publicly comment on whether the journalists will be allowed to return to work: