South Carolina Bill Would Outlaw Asking About COVID Vaccination Status
Republican lawmakers in South Carolina have introduced a bill that would make it a criminal offense for anyone, including employers, to ask about a person's COVID-19 vaccination status.
The legislation, H. 4848, was introduced on January 20.
"Any employee, officer, agent, or other representative of a public, nonprofit, or private entity who inquires about the COVID-19 vaccination status of any student, employee, member, or anyone else seeking admission on the entity's premises is guilty of a misdemeanor," the proposed bill states.
The offense would be punishable by a fine of up to $14,000 fine or up to a year in jail, or both.
South Carolina Rep. Mike Burns is spearheading the proposed bill, while Reps. Patrick Haddon, Steven Wayne Lond and William Chumley are among its sponsors.
Burns said a person's vaccination status was private medical information and should not have to be disclosed to employers.
"This bill is primarily one to protect both your job, home, health insurance, car, future," Burns told Newsweek.
"They cannot ask you if you are pregnant or intend to get pregnant, or HIV status. But they won't to fire you when you disclose that you're not taking the vaccine?" he added. "Who thinks all this is a great idea?"
Burns also told Fox News that unvaccinated people were even having to pay more in medical insurance premiums as they are being put in a different category by insurance companies.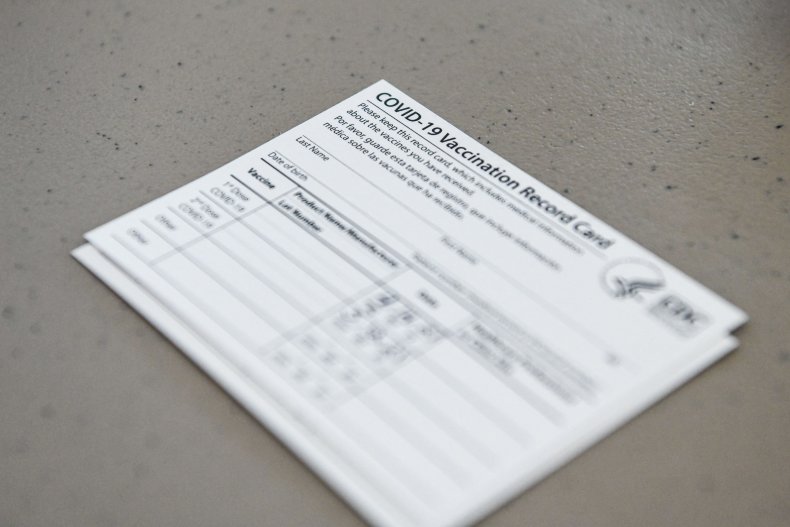 "They're charging up to an extra $100 a week more than the vaccinated people," he said. "It is absolutely insane to do this kind of thing."
The Biden administration has now officially withdrawn a mandate that would have required workers at large companies to get vaccinated or take regular tests.
The Supreme Court blocked the vaccine-or-test mandate earlier this month, after concluding that the Occupational Safety and Health Administration had overstepped its authority.
The bill introduced in South Carolina, if it goes into law, would prohibit employers from enforcing vaccine requirements of their own accord.
Burns conceded to Fox that the legislation might not become law as only "about 5 percent of all the bills" that are filed end up doing so. But he said he wanted to introduce the legislation because people "are getting pretty sick and tired of these mandates."
About 80 percent of people aged over five years old in the U.S. have had at least one dose of a coronavirus vaccine, according to data from the Centers for Disease Control and Prevention.
South Carolina's vaccination rates are lagging behind, with only 61.9 percent of eligible South Carolina residents having had at least one vaccine dose, according to the South Carolina Department of Health and Environmental Control's dashboard.
Update 1/27/22, 7:40 a.m. ET: This article was updated with comment from Rep. Mike Burns.