South Carolina Reports Highest Single-Day Coronavirus Deaths Weeks After State Reopens
South Carolina reported its largest daily increase in deaths from the novel coronavirus on Wednesday, shortly after public attractions like museums and amusement parks were permitted to reopen throughout the state.
According to data released by South Carolina's Department of Health and Environmental Control (DHEC), officials confirmed 20 additional fatalities connected to the respiratory disease between Tuesday and Wednesday, raising the overall death toll to 466 since the start of the pandemic.
Wednesday's figures exceeded South Carolina's previous high of 15 new fatalities as a result of the virus, reported by DHEC on May 11. While daily counts released throughout the prior two months showed lower numbers when they were originally published, an update from health officials at the end of April confirmed an additional 29 deaths related to the disease had been identified after closer examination of the state's mortality reports. In light of that, South Carolina's single-day death tolls in March and April may have surpassed statistics reported later, though they did not reflect that at the time.
South Carolina has also seen a recent increase in new virus diagnoses, as have neighboring states that launched reopening strategies earlier than others, like Georgia, Florida and Tennessee. Before its first wave of nonessential businesses and public areas were permitted to reopen starting April 27, South Carolina's highest single-day jump in cases—275 infections—was reported on April 16. While its latest numbers have remained below that number, the DHEC has confirmed additional diagnoses in quantities approaching the state's peak on several days since the South Carolina began to reopen.
The health department's Wednesday report said 207 new cases had been confirmed in South Carolina, down from 253 confirmed the previous day. As South Carolina Governor Henry McMaster further expands reopening permissions, the DHEC said it has accelerated testing and tracing procedures. On Tuesday, the department announced the state met its goal to administer 110,000 diagnostic assessments throughout May.
In a statement, the DHEC's director, Rick Toomey, said officials intend to continue expanding access to tests for state residents.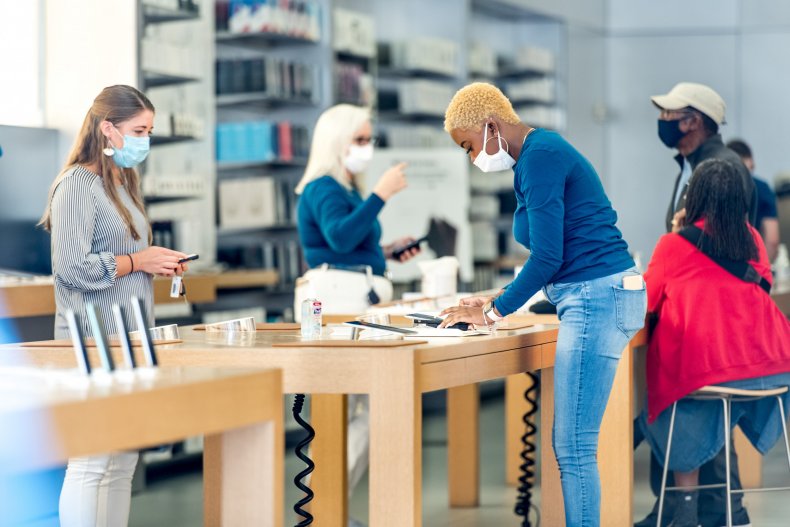 "We want South Carolinians to know that DHEC is doing everything we can to stop the spread of COVID-19, and a key component of that is increasing our testing capacity," his statement read. "DHEC continues to work with federally qualified health centers, hospitals and other community partners to expand COVID-19 testing across the state as part of our statewide testing strategy."
As of Thursday morning, at least 10,623 cases of the virus have been confirmed across South Carolina, according to Johns Hopkins University's tracker. Of those individuals diagnosed, more than 6,100 have recovered.
Newsweek reached out to McMaster's office for comments regarding South Carolina's latest coronavirus numbers but did not receive a reply in time for publication.