South Carolina Reopening Explained: Nonessential Businesses, Beaches Allowed to Open By Tuesday
South Carolina businesses and beaches are allowed to open to the public, but easing restrictions doesn't mean life in the Palmetto State is headed back to normal.
In announcing the lifting of some mitigation measures on Monday, Governor Henry McMaster credited South Carolinians for using common sense to curb the spread of the coronavirus outbreak. The state has had 4,439 cases and is projected to see a decrease in new cases over the next three weeks, according to its Department of Health and Environmental Control.
McMaster closed beach access, as well as nonessential businesses, with his March 30 and April 3 executive orders, respectively. He said Monday he was canceling the orders, and businesses can reopen on Monday at 5 p.m., followed by the beaches on Tuesday at noon.
"I urge everyone to remember we are still in a very serious situation. We know that this disease, this virus, spreads easily, and we know it is deadly," McMaster said. "So we must be sure that we continue to be strict and disciplined with our social discipline and taking care not to infect others."
Businesses affected by the April 3 executive order include furniture and home furnishings stores; clothing, shoe and clothing accessory stores; jewelry, luggage and leather goods stores; department stores; sporting goods store; book, craft and music stores; flea markets; and florists and flower stores.
Although they are now permitted to reopen, these businesses must do so while adhering to three criteria to continue helping to slow the virus's spread. Each store can allow in the lesser of either five customers per 1,000 square feet of retail space or 20 percent of the occupancy limit, as determined by the fire marshal. They must also require patrons to be 6 feet apart, except for families, and implement reasonable sanitation steps in line with guidelines from the U.S. Centers for Disease Control and Prevention.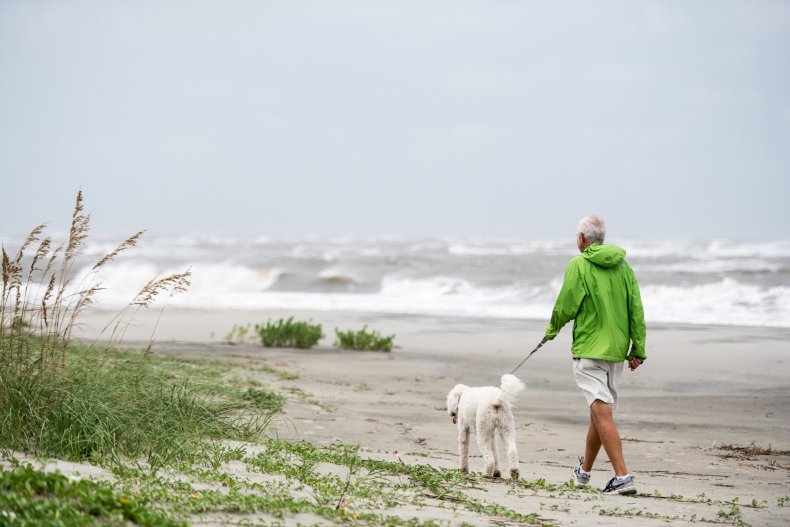 Public access to beaches, piers, wharves and docks has also been restored, but everyone in the state was told to continue to practice social distancing. If law enforcement thinks a gathering of three people or more poses a threat to public health, officers are still permitted to prohibit it or force people to disperse.
Another caveat to the reopening is that agencies, departments, counties, municipalities and political subdivisions of the state that have jurisdiction can close any of the entities listed in McMaster's executive order. The order doesn't require closed areas to reopen; it just doesn't prohibit them from doing so.
Some areas of the state have opted to keep their beaches closed. Myrtle Beach City Manager John Pedersen signed an executive order on Monday afternoon that closed access to public beaches, as well as adjacent public parking lots, until the Declaration of Civil Emergency expires on May 15 or the City Council takes action directing otherwise.
Hilton Head beaches will remain closed, and in the city of Isle of Palms, the beach will be open only for exercise and only to those who qualify under entry guidelines that are in place until April 30.
Beginning on Tuesday at noon, people can gain access to beaches in the city of North Myrtle Beach as well as in Horry County. Other areas of the state are holding meetings to determine whether to keep beaches closed.
North Myrtle Beach Mayor Marilyn Hatley said reopening access will work if "beach-goers are responsible and caring for the next person as they enjoy the beach." She called it a "positive move in the right direction" but added that the city is not "out of the woods" in terms of the virus's outbreak. Beach Patrol Officers in both Horry County and North Myrtle Beach will be out to ensure social distancing is still being implemented.
On Monday, McMaster said a decision about reopening schools has yet to be made but would be done in consultation with the Superintendent of Education Molly Spearman and school officials.
"Our measured, deliberate approach has been the right one, we believe," McMaster said Monday. "Our goal was to cause the most damage possible to the virus while doing the least possible permanent damage to our businesses."