South Dakota to Ban Delivery of Abortion Drugs from Telemedicine, Mail Pharmacies
Republican South Dakota Governor Kristi Noem has issued an executive order banning the delivery of abortion medications through telemedicine and mail pharmacies.
Her executive order, signed on Tuesday, directed the South Dakota Department of Health (DOH) to create new anti-abortion rules. The rules forbid out-of-state telemedical doctors from prescribing abortion-inducing medications. They also prohibit such medications from being delivered on any state or school grounds, including post offices.
The order would put DOH rules in line with an already-passed state law requiring abortion-seekers to meet in person with a state-licensed physician in order to receive abortion-inducing medications.
Her executive order may anticipate a forthcoming decision by the Food and Drug Administration to allow abortion medications to be dispensed through the mail or virtual pharmacies nationwide, The Seattle Times reported.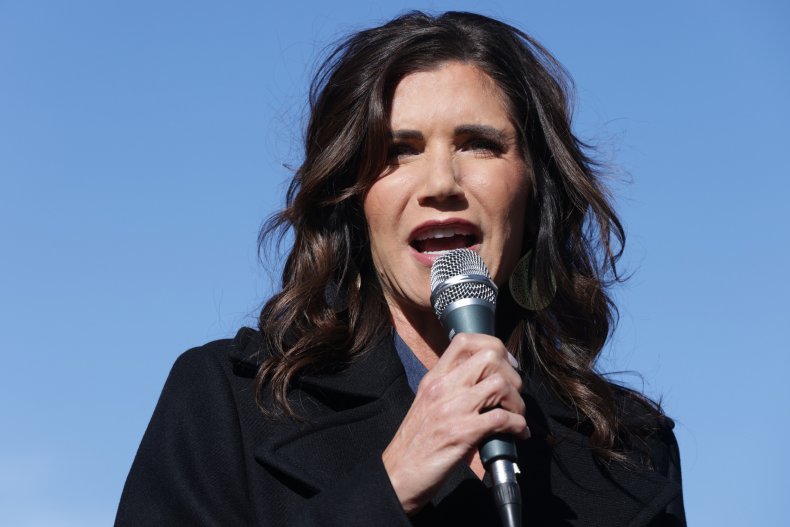 Her order also requires clinics that prescribe abortion medications to acquire a state license. Medical providers must report any health complications arising from medicine-induced abortions, the order also stated.
Noem issued the order days after she asked her office's top legal advisor, Mark Miller, to examine the state's abortion laws, according to the Times. She reportedly wanted Miller to examine whether the laws could mimic or go further than Texas' recently passed six-week abortion ban.
The new Texas law empowers private citizens to sue any person who "aids or abets" an abortion. These aiders and abetters could include any healthcare workers, drivers or funders who'd assist a pregnant person with getting an abortion. Any private citizen who successfully sues is then entitled to at least a $10,000 reward from the person being sued.
About 39 percent of abortions in South Dakota during 2020 occurred through medication, the DOH reported. Abortion advocates have said that abortion medications make the procedure more accessible for rural residents located many miles away from a nearby abortion clinic.
"It's disappointing that Gov. Noem continues to insert herself into the patient-doctor relationship," Janna Farley, the communications director of the American Civil Liberties Union of South Dakota, told the Times. "Having an abortion is a private medical decision, one that is protected under the U.S. Constitution.... It's clear that the attacks on our abortion rights are not letting up in South Dakota."
Noem said that she issued the order to protect women's health since abortion medications can be life-threatening. However, only 24 women out of approximately 3.7 million taking mifepristone, an abortion medication, have died, an FDA study published in April 2019 said.
Put another way, the overall mortality rate associated with medication abortion nationwide is 0.65 deaths per 100,000 medication abortions. Comparatively, the national pregnancy-related mortality ratio is 18 deaths per 100,000 live births.
As such, giving birth is nearly 28 times deadlier than having an abortion via medication. The potential for death during a live birth is higher for Black women and those who have previously given birth to a child, the FDA study added.
Noem reportedly wants state legislators to turn her order into a law within the next year. She accused the administration of Democratic President Joe Biden of trying to make telemedicine abortions more accessible nationwide.
"That is not going to happen in South Dakota," Noem said in a statement.
Newsweek contacted Noem's office for comment.