South Korea Says It's Okay to Eat Kim Jong Un's Thanksgiving Gift After Radiation Tests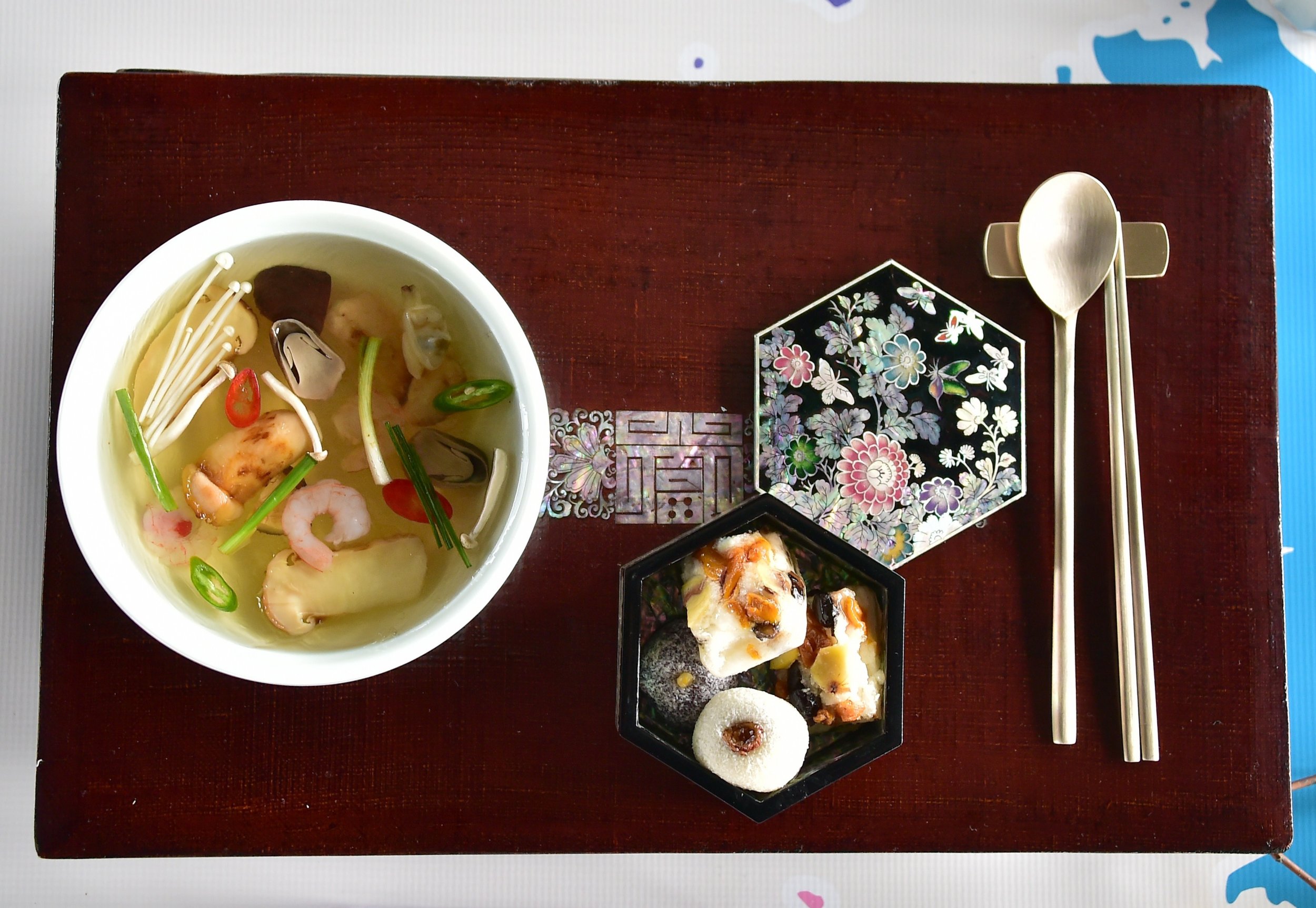 South Korea has informed its citizens that a holiday gift from North Korean supreme leader Kim Jong Un was safe to consume despite concerns after having tested the food for radiation.
The office of South Korean President Moon Jae-in issued a statement Wednesday saying the radiation level of the two tons of wild pine mushrooms gifted to the leader by North Korea's young ruler during their third meeting in September was below the acceptable standard. Moon decided to distribute the mushrooms—a regional delicacy highly sought abroad—to South Koreans whose families were separated by the decades-long conflict between Seoul and Pyongyang.
"Cheong Wa Dae [The Blue House] conducted the radiation test on [the mushrooms] like it does when purchasing food ingredients," the office said in a press release cited by the official Yonhap News Agency and other local outlets. "They also went through plant quarantine process upon arriving at Seoul Air Base."
The Blue House said the pine mushrooms contained 0.034 microsieverts (μsv) of radiation, comparable to other foods found at home and far below the International Atomic Energy Agency's limit of 1,000 μsv.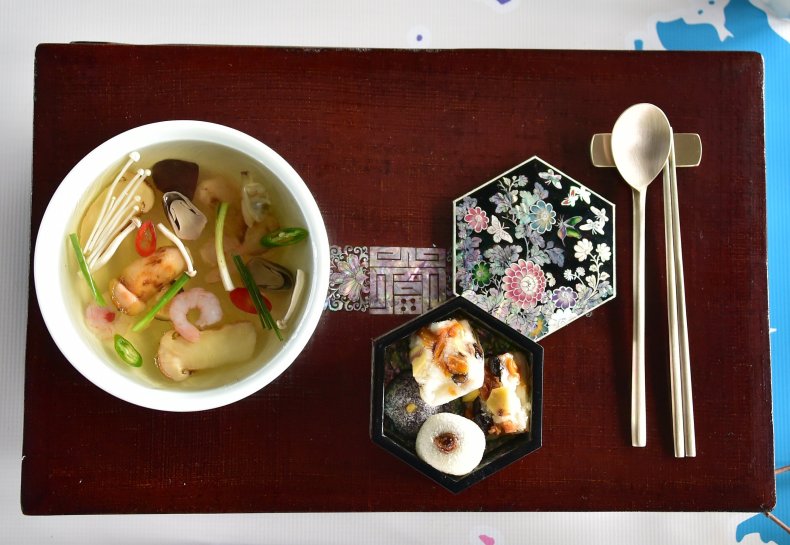 Following the fifth-ever inter-Korean summit held by Moon and Kim in the North Korean capital in September, the North Korean leader decided to show his appreciation by sending his counterpart two tons of pine mushrooms, known locally as songyi and in Japan as matsutake. The gesture came just ahead of Chuseok, which is also known as Korean Thanksgiving, and took place September 24.
Moon announced then that he would give away the gourmet fungi to 4,000 people divided from their loved ones since the two Koreas were split the United States and Soviet Union in the wake of World War II and pitted against one another years later. Despite the ongoing Cold War-era conflict between the two, an unprecedented peace process was launched at the start of the year, giving hope for more cross-border meetings among separated families.
"I hope these mushrooms, with the fragrance of the North preserved, can offer a little comfort," Moon said in a statement at the time. "The day of embracing your family and seeing their faces will surely come. Please be healthy until that day."
Despite the official statement assuring South Koreans that the mushrooms were safe, some have challenged this notion. Kim Seung-hee, a member of the conservative Liberal Korea Party and former member of the country's National Assembly's Health and Welfare Committee, claimed Wednesday that "the government has not conducted a screening of pine mushrooms for the separated families," according to KBS World Radio.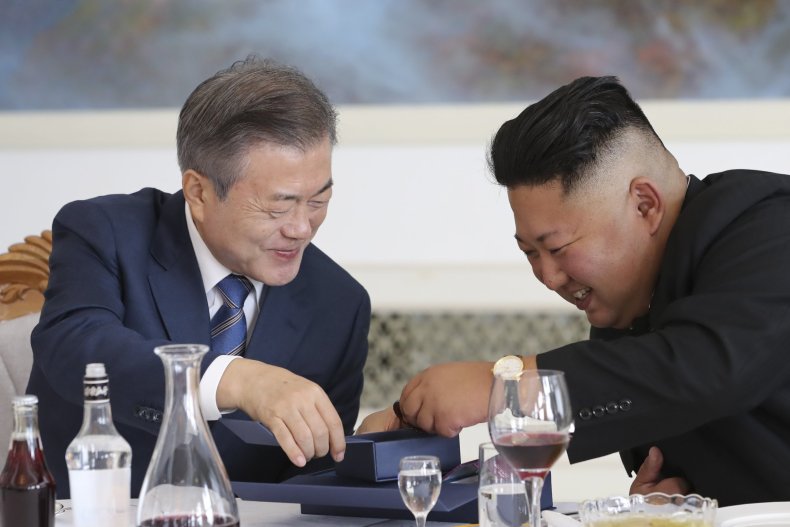 Kim's holiday gesture was not the first of its kind. His father, the late Kim Jong Il, gifted South Korean President Kim Jae-dung three tons of pine mushrooms after the debut inter-Korean summit in 2000, and four tons—or 500 boxes—of pine mushrooms to South Korean President Roh Moo-hyun after the second summit in 2007 as reported by The Korea Times. This second batch was estimated to be worth up to $2.6 million at the time, but prices have dropped for the product.
These two summits ultimately ended in failure as tensions over North Korea's expanding nuclear weapons and ballistic missiles program prompted international sanctions and heightened regional tensions. Since Kim suggested peace talks during his New Year's address; however, Moon has attempted to achieve what his predecessors could not in establishing an everlasting peace with his country's longtime foe.
The U.S. has come to back Moon's endeavor, though Washington has maintained it would not lift sanctions nor declare peace until Kim's nuclear weapons were entirely removed. As Moon continued to pursue joint initiative with North Korea, a highly anticipated meeting between Secretary of State Mike Pompeo and Kim Yong Chol, vice chairman of North Korea's ruling Workers' Party Central Committee, was delayed without any official explanation.