South Korea Urges China-Taiwan Peace As Pelosi Arrives, North Backs China
As U.S. House Speaker Nancy Pelosi arrived in Seoul directly from Taiwan, the disputed island claimed by China, South Korea called for calm across the Taiwan Strait, while North Korea backed its longtime ally Beijing.
"As a regional country, we hope that peace and stability in the Taiwan Strait will continue, and that cross-strait relations will develop peacefully through dialogue and cooperation," a South Korean Foreign Ministry official told Newsweek.
Like the United States, South Korea broke off official relations with Taiwan to establish ties with China, though it did so only 30 years ago. The U.S. made the switch in 1979, and continues to back Taiwan through political contacts and military support that have expanded in recent years.
Seoul also maintains informal ties with Taipei, but has also invested heavily in its relationship with Beijing, which is Seoul's top trading partner.
Unlike in her previous Asia tour stops in Singapore, Malaysia and Taiwan, Pelosi was reportedly not scheduled to meet with South Korea's leader. As the House Speaker arrived Wednesday in Seoul, South Korean media reported that South Korean President Yoon Suk-yeol was on vacation and Foreign Minister Park Jin would be in Cambodia for gatherings hosted by the Association of Southeast Asian Nations (ASEAN).
Pelosi was, however, set to meet her counterpart, South Korean National Assembly Speaker Kim Jin-pyo, to discuss a range of regional and global issues, including an uptick in tensions with North Korea, recently overshadowed by China's outrage over her visit to Taiwan.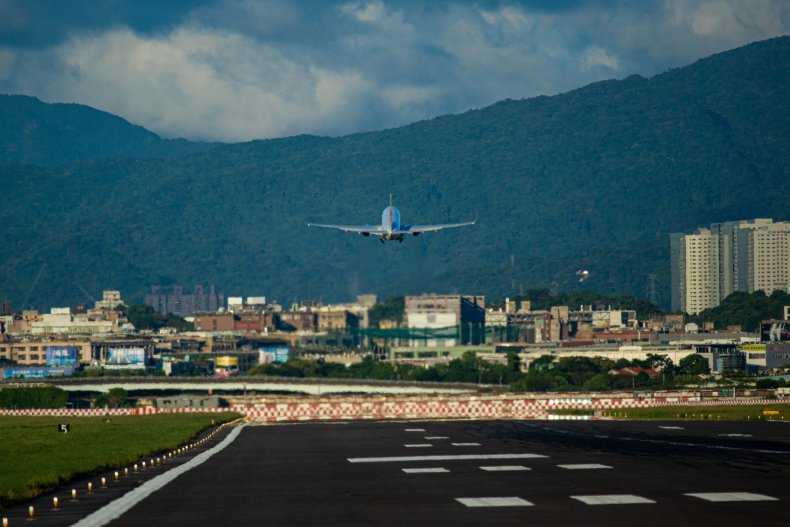 The Foreign Ministry of North Korea, officially known as the Democratic People's Republic of Korea (DPRK), joined its Chinese counterpart in condemning Pelosi's trip.
"The current situation clearly shows that the impudent interference of the U.S. in internal affairs of other countries and its intentional political and military provocations are, indeed, the root cause disturbing peace and security in the region," a foreign ministry spokesperson said in a statement Wednesday.
Echoing Beijing's position, the spokesperson argued that "Taiwan is an inseparable part of China and the issue of Taiwan belongs to the internal affairs of China." The statement also asserted that "it is the legitimate right of a sovereign state to take countermeasures against the moves of the outside forces openly interfering in its internal affairs and destroying its territorial integrity."
"We vehemently denounce any external force's interference in the issue of Taiwan," the ministry spokesperson said, "and fully support the Chinese government's just stand to resolutely defend the sovereignty of the country and territorial integrity."
"The U.S. will certainly suffer a setback in its attempt to hinder the growth and development of China," the statement added, "as well as its accomplishment of the cause of unification."
Unification is actually the official goal of both sides of the Korean Peninsula, which has been divided since the Cold War, when the U.S. and the Soviet Union established rival states that went to war in the 1950s. A message from North Korean Defense Minister Ri Yong Gil to Chinese counterpart Wei Fenghe coinciding with the 95th anniversary of the Chinese People's Liberation Army recalled the two countries' cooperation against both Japanese occupation in the leadup to and during World War II as well as against U.S.-led forces in the conflict that followed.
A North Korean readout released Monday, a day before Pelosi's arrival in Taiwan from Malaysia, detailed the history of cooperation between China and the DPRK.
"Noting that the Korean People's Army of the Democratic People's Republic of Korea and the People's Liberation Army of the People's Republic of China, which fought shoulder to shoulder in the anti-Japanese and anti-U.S. wars, are reliably guaranteeing the cause of socialism with arms, the message stressed that the Korean People's Army would closely wage strategic and tactically coordinated operations with the Chinese People's Liberation Army in order to jointly guard peace and stability in the Korean peninsula and the rest of the world," the statement said.
The inter-Korean conflict remains unresolved without a peace treaty, and though talks gained significant ground in 2018 under then-U.S. President Donald Trump, negotiations unraveled in the following years, and tensions have returned.
President Joe Biden has said his administration remains open to diplomacy with North Korea, but that the U.S. would still seek to deter any provocative behavior. Yoon, who succeeded former South Korean President Moon Jae-in in May, has voiced a similar position.
But as both Washington and Seoul warned that Pyongyang was preparing to conduct what would be its first nuclear weapons test in nearly five years, North Korean Supreme Leader Kim Jong Un has demanded the two allies first reverse their "hostile" policies, including economic sanctions and joint military exercises.
Biden has sought Chinese President Xi Jinping's cooperation in handling tensions on the Korean Peninsula, though both China and Russia have come out against further sanctions against North Korea, and jointly vetoed a United Nations Security Council draft resolution in favor of such measures for the first time in May.
Cooperation between Beijing and Washington remains in question following Pelosi's trip to Taiwan. Chinese Foreign Ministry spokesperson Hua Chunying reiterated her country's protests during a press briefing Wednesday.
"China will do everything necessary to firmly defend our sovereignty and territorial integrity," Hua said. "All consequences arising therefrom shall be borne by the U.S. side and 'Taiwan independence' separatist forces. We mean what we say."
This is a developing news story. More information will be added as it becomes available.