South Sudan: African Union Backs Intervention Force, Says U.N. Troops Inadequate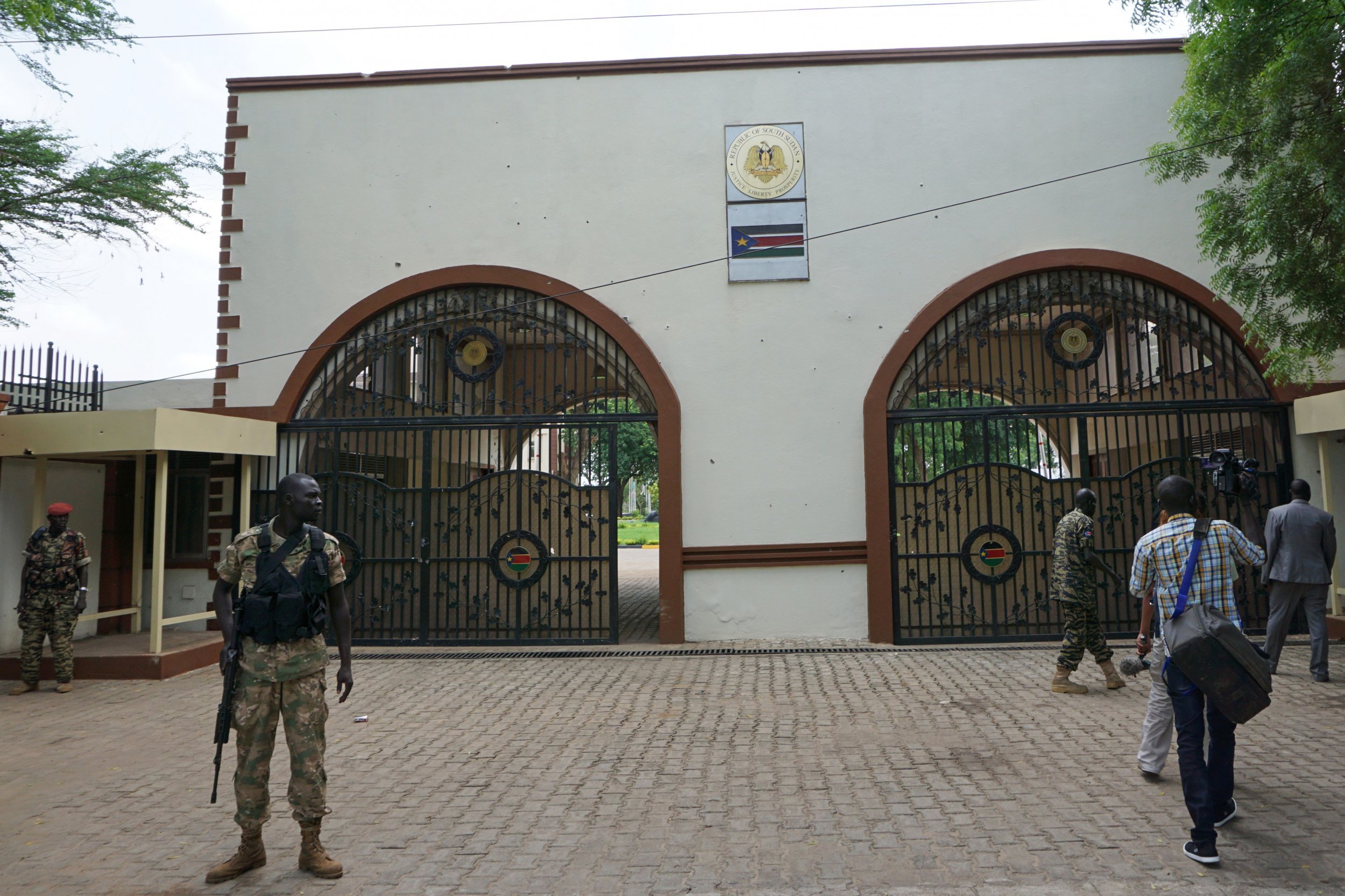 The African Union (AU) has backed a proposal to deploy a peacekeeping force to South Sudan, claiming that the current United Nations force is inadequate to stem recent clashes.
At an AU summit Monday in the Rwandan capital Kigali, the body's Peace and Security Commissioner Smail Chergui said that the UNMISS deployment "doesn't have the mandate to impose peace" and that an African force was required to halt an outbreak of violence that has killed hundreds in recent weeks. "They are there where there is peace to keep. African troops are ready to engage in very difficult situations. It is our responsibility," said Chergui, according to AFP.
Details of the force have yet to be agreed, but Chergui said it would be modeled on a similar intervention force deployed within the U.N.'s mission in Democratic Republic of Congo that helped end an uprising by M23 rebels in the east of the country in 2013. The U.N. currently deploys more than 12,000 troops in South Sudan and has the mandate to protect civilians including through "proactive deployment," but has been criticized for its alleged inaction in the wake of recent violence.
Clashes between troops loyal to President Salva Kiir and recently reinstated Vice-President Riek Machar broke out in the capital Juba earlier in July. Around 300 people have been killed in the clashes and several countries, including Uganda and India, have begun evacuating their nationals from South Sudan, which only gained its independence from Sudan in 2011. A fragile ceasefire has been in place in Juba for a week.
U.N. Secretary-General Ban Ki-moon called for an arms embargo in the wake of the recent clashes, but this proposal was rejected by the AU due to opposition from Ugandan President Yoweri Museveni, who has strong links to President Kiir. An arms embargo would "destroy the local force on which you need to build a strong integrated army," Museveni said in a statement reported by Reuters.
South Sudan has only recently emerged from a full-blown civil war sparked by similar clashes between Kiir and Machar's troops in December 2013 after the president accused the then-vice-president of plotting a coup. The war claimed tens of thousands of lives and displaced millions before a peace agreement was signed in August 2015. Machar returned to Juba in April to re-take up the post of vice-president, but tensions between his troops—who are drawn largely from the Nuer ethnic group—and Kiir's predominantly Dinka followers have remained high.