Fighting At Protected U.N. Compound in South Sudan Leaves 18 Dead Including Two MSF Staff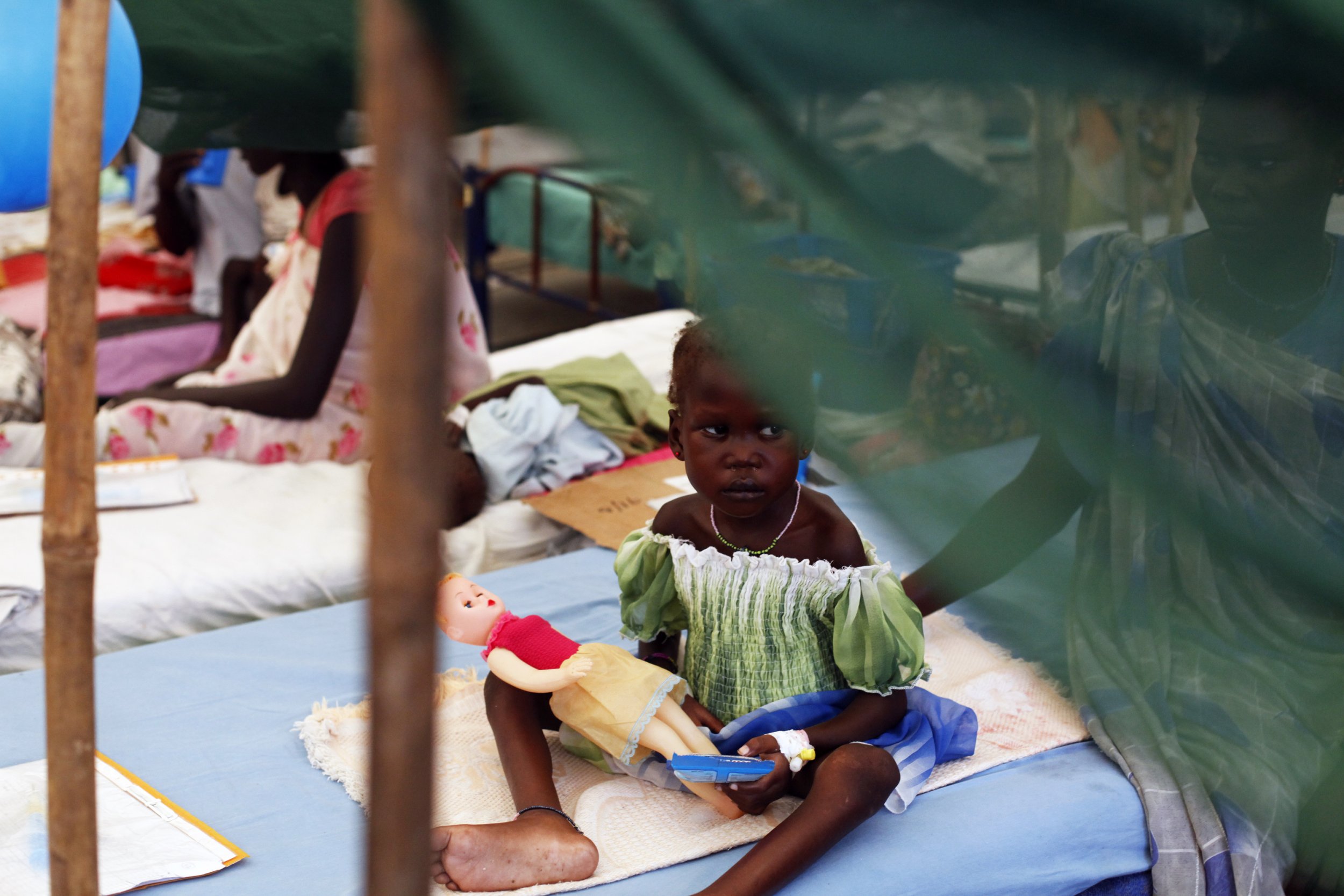 Fighting at a U.N. compound for people fleeing the ongoing conflict in South Sudan has killed 18, the charity Médecins Sans Frontières (MSF) reported Thursday.
The violence began Wednesday and forced 600 people in the Malakal compound to seek refuge in the MSF hospital. Among the fatalities were two MSF South Sudanese staff members who were attacked in their homes.
Workers in the hospital received 36 casualties, one of whom was another MSF staff member, the organization said in a statement. The charity said the fighting lasted three hours and MSF hospital staff worked through Wednesday night to care for the wounded. At least 25 of the people admitted had gunshot wounds and eight required surgery.
Earlier, U.N. peacekeeping mission UNMISS said that the violence was caused between youths from two rival ethnic groups, the Shilluk and the Dinka, who were living on the site, Reuters reported. According to UNMISS, the two factions attacked each other with small arms and machetes.
The Malakal compound is a Protection of Civilians (PoC) facility that is supposed to serve as a refuge for people displaced from their homes because of the civil war in South Sudan. Around 40,000 people live in the compound following the outbreak of war in December 2013.
The Sudanese civil war began when a disagreement between President Salva Kiir and his former deputy Riek Machar degenerated into fighting. Since then, thousands of Sudanese people have been killed and more than two million displaced. Many have been forced into U.N.-run PoC sites. In January, Kiir and Machar agreed to join together in a transitional government. Machar has been reinstated as vice-president.