South Sudan to Suffer Worst Food Shortages Since Independence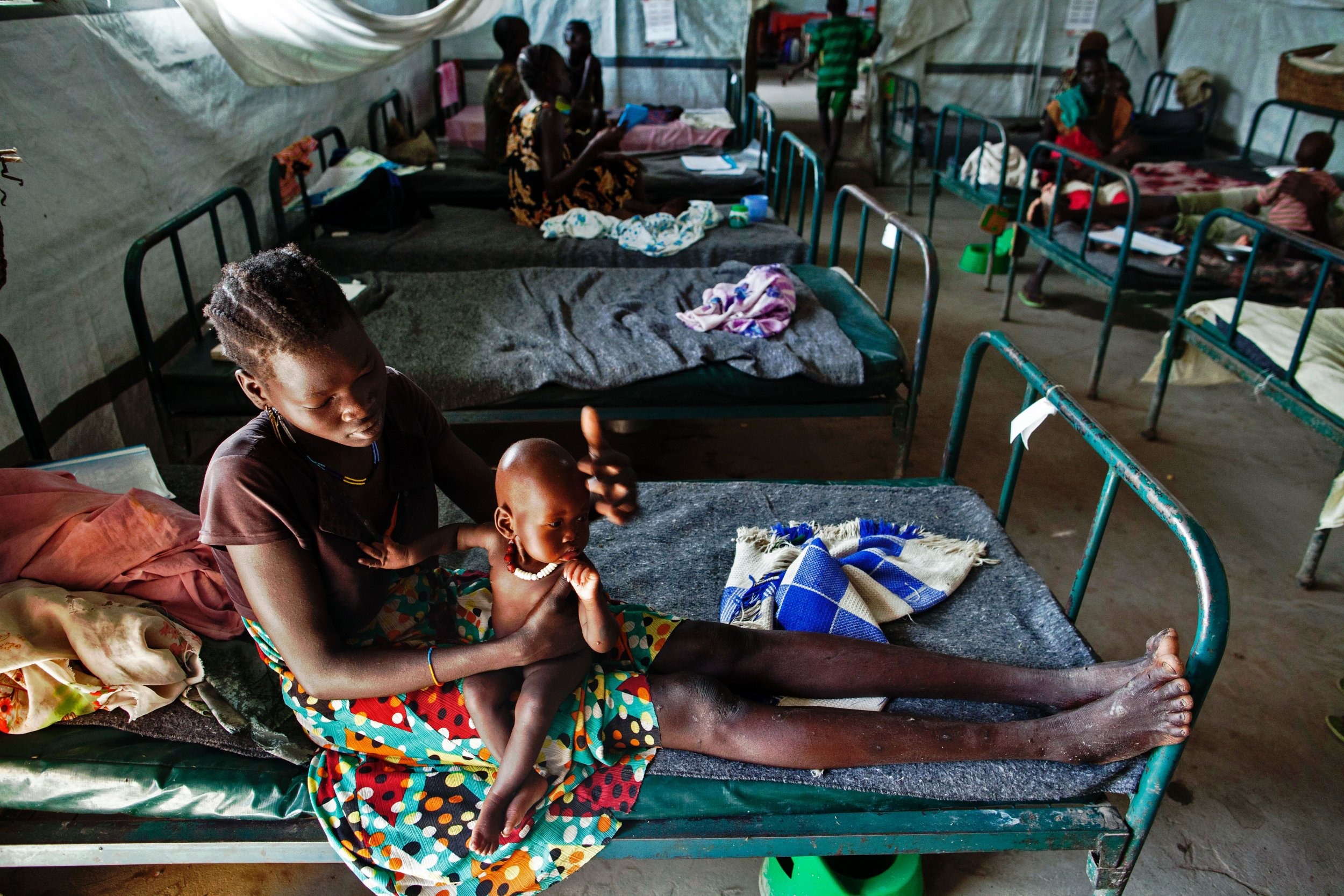 South Sudan is set to face the biggest hunger crisis in its five-year existence in summer 2016, with more than 5 million people facing a severe food shortage, according to the United Nations World Food Programme (WFP).
The world's youngest country, which gained independence from Sudan in 2011, has been suffering from food shortages exacerbated by a civil war that broke out in December 2013 with fighting between factions associated with President Salva Kiir and recently returned Vice President Riek Machar. Between January and March, 2.8 million people were in need of urgent humanitarian assistance, equivalent to almost a quarter of the population, with 40,000 in the conflict-torn Unity state particularly close to starvation.
A WFP report published on Monday and reported by Reuters said that South Sudan "will face the most severe lean season in 2016 since its independence," with the security situation, massive displacement and poor harvests all contributing to the crisis. Up to 5.3 million people will be affected, particularly in the states of Northern Bahr el Ghazal in the northwest and Eastern Equatoria in the southeast.
South Sudan's civil war has resulted in tens of thousands of deaths, left almost 1.69 people internally displaced and created more than 700,000 refugees, according to the U.N. The country has shown slow signs of reconciliation—Machar recently returned to the capital Juba after several delays to retake up his post of vice president and was welcomed by Kiir as "my brother." The humanitarian situation remains dire, however, with the U.N. having received just $222 million of the $1.29 billion—or 17 percent—required for its humanitarian response plan.