South Sudan: U.N. Votes to Renew Sanctions Despite Unity Government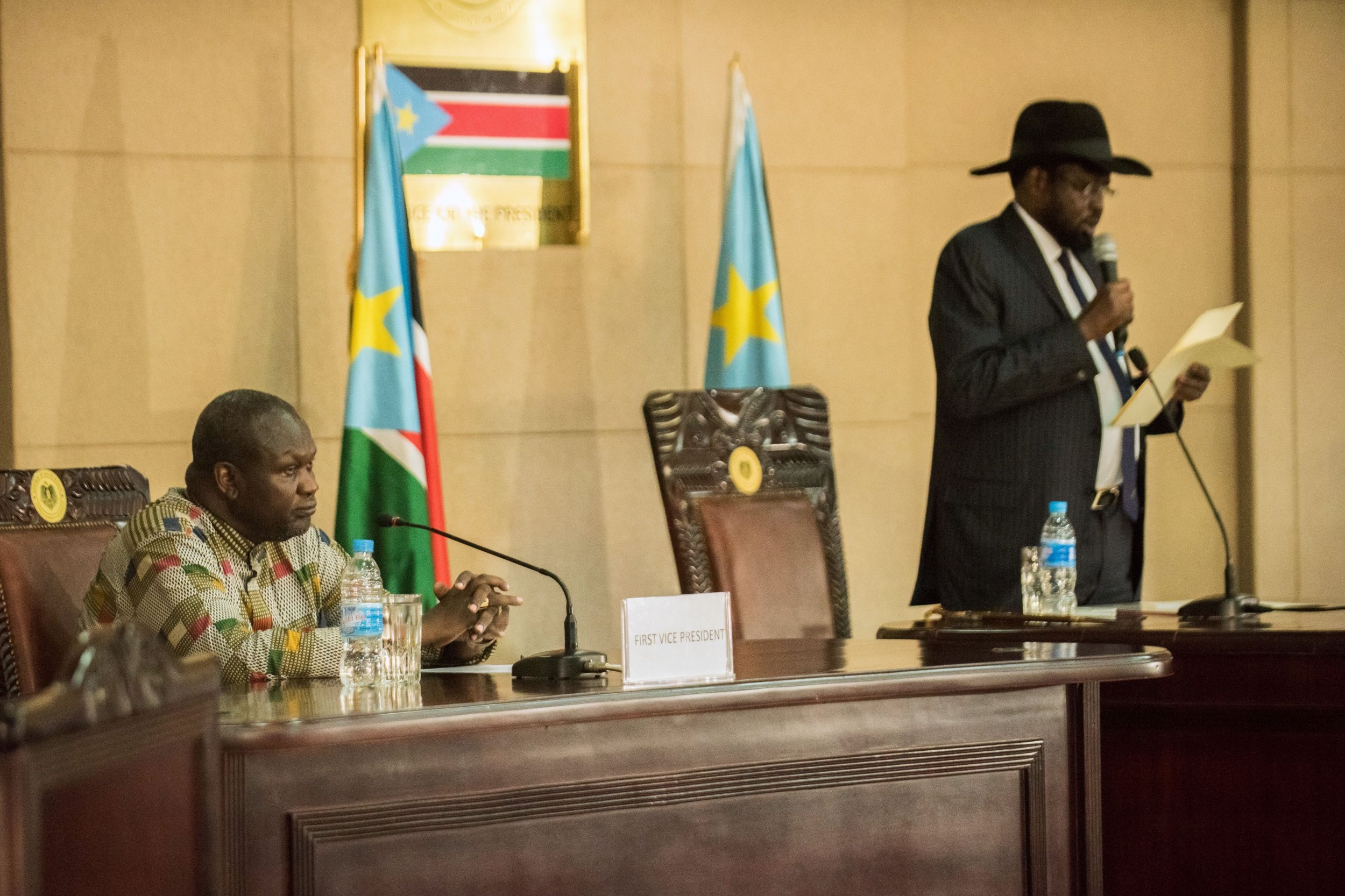 The United Nations Security Council has unanimously agreed to renew sanctions against individuals in South Sudan, despite the formation of a unity government by the two warring sides.
South Sudan has been mired in conflict since December 2013, when fighting broke out between forces loyal to President Salva Kiir and supporters of then-Vice President Riek Machar. The conflict escalated into full-blown civil war and has led to the deaths of tens of thousands of people, left more than 2 million South Sudanese displaced and contributed to devastating food shortages that will leave an estimated 5 million people hungry this summer.
Machar returned to the capital Juba in April and was sworn in as vice president, with Kiir saying the move would start a process of "peace and reconciliation." The two sides signed a peace agreement in August 2015 and a transitional government was established in April following Machar's return. But fighting and widespread human rights violations have continued: a report by the U.N. Human Rights Office in March found evidence of "horrendous" abuses on both sides, including government-aligned militias being allowed to rape in lieu of wages.
Festus Mogae, the head of the Joint Monitoring and Evaluation Commission which oversees the peace agreement, told RFI on Wednesday that "people are getting killed all over the place almost every day" and that the work of his team had been impeded by "various groups."
The sanctions include asset freezes and travel bans against actors believed to be blocking the peace agreement's implementation and have been extended for a year. The resolution welcomed Kiir and Machar's comments about reconciliation but condemned ongoing human rights violations, which it said included assassinations of civilians, ethnic violence and sexual abuses.
South Sudan's ambassador to the U.N., Joseph Moum Malok, expressed "great disappointment" that the resolution failed to recognize the country's sovereignty and called on the U.N. to work with the South Sudanese government to implement the peace agreement.
South Sudan became independent from Sudan in 2011 after a referendum in which its citizens voted overwhelmingly in favor of splitting from its northern neighbor. The country has substantial oil reserves but faces multiple humanitarian challenges, including one of the world's worst maternal mortality rates.