'Space Jam: A New Legacy' Cast: All the Voice and Live-Action Stars
The Looney Tunes are back on the big screen in Space Jam: A New Legacy, following their new series on HBO Max in 2020.
For the movie, the voice cast is not the same as the recent cartoons, and some characters have been added in for the Space Jam movie.
Ahead are some spoilers for Space Jam: A New Legacy.
Who Is in the Cast of Space Jam 2?
The live-action cast is led by LeBron James, with Cedric Joe playing his son Dom.
Ceyair J. Wright plays James' eldest son Darius, Harper Leigh Alexander plays Xosha, James' daughter, and Sonequa Martin-Green plays James' wife Kamiyah.
All of the James family actors are loosely based on James' real-life wife and children, though using different names.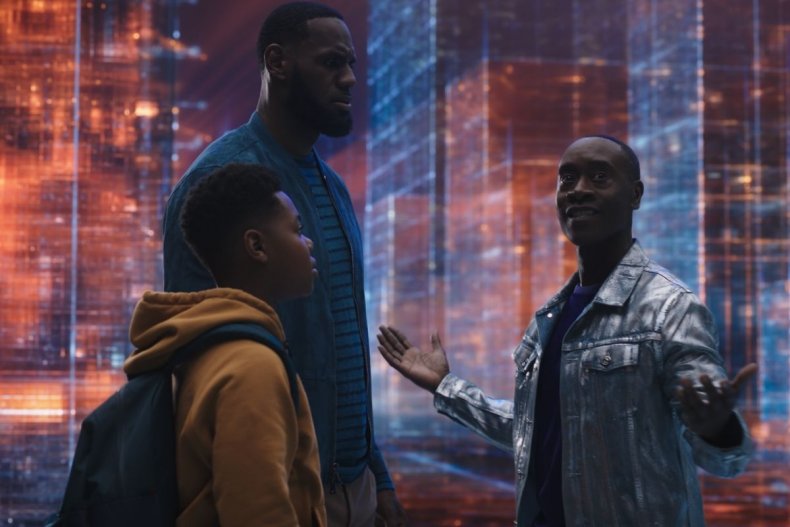 Don Cheadle plays evil algorithm Al-G Rhythm, while Khris Davis plays James' manager Malik, while Sarah Silverman and Steven Yeun play Warner Bros executives.
There are also plenty of cameo appearances in the movie, such as Ernie Johnson Jr. and Lil Rel Howery playing game commentators.
Basketball stars Klay Thompson, Anthony Davis, Damian Lillard, Diana Taurasi and Nneka Ogwumike also appear in person and as cartoon characters, as well as actor Michael B. Jordan in one of the film's funniest moments.
As for the voice cast, there are a couple of new faces playing characters who have not been shown as regularly in new iterations of the Looney Tunes.
Zendaya, for example, plays Lola Bunny, while Gabriel Iglesias is Speedy Gonzales.
There was controversy around the character of Speedy, as well as Pepe Le Pew and Lola Bunny.
Pepe Le Pew was accused in a New York Times article as adding to rape culture, and journalist Charles M. Blow made a strong case for the character being canceled.
Before this, however, Pepe's only scene in the movie was cut in the edit, despite it reportedly showing the importance of consent.
Lola Bunny's character was also changed to make her less sexualized than her previous Space Jam incarnation.
Director Malcolm D. Lee told Entertainment Weekly: "I had no idea that people would be that up in arms about a bunny not having boobs.
"Listen, I understand people don't want things to change, but I think we needed some evolution with her, not by objectifying her but by making her strong and still feminine.
"And, yes, we had all these other women who were like, 'Oh, you can't be strong and have big boobs?!' Sure you can, but we're talking about a cartoon bunny not women!"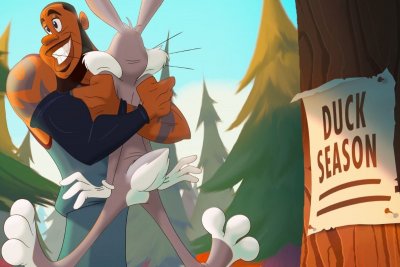 The final character to receive such controversy was Speedy Gonzales, as the character has been considered a racial stereotype, which Blow also mentioned in his article.
However, actor Iglesias hit back, tweeting: "I am the voice of Speedy Gonzales in the new Space Jam. Does this mean they are gonna try to cancel Fluffy too?
"U can't catch me cancel culture. I'm the fastest mouse in all of Mexico"
Outside of these characters, many of the usual voice actors for the Looney Tunes return, such as Jeff Bergman, Eric Bauza, Fred Tatasciore, Bob Bergen and Candi Milo.
Space Jam: A New Legacy is out in movie theaters and on HBO Max