'Space Jam: A New Legacy' End Credits: Is There A Post-Credits Scene?
The Space Jam movies follow a famous basketball player forced to bring together a team of Looney Tunes characters to defeat a nefarious villain.
In 1996, Michael Jordan had to win a game to prevent aliens from enslaving NBA stars and cartoon characters, and setting them to work in their amusement park.
In the 2021 reboot, the mantle has passed to LeBron James, who has to save his son from an evil computer algorithm that threatens to turn people into computer characters.
Once again, an NBA superstar has to lead the Looney Tunes in a game of basketball that will decide his fate.
Of course, the Looney Tunes know how to do one thing better than anyone: act loony, which James considers a problem when it comes to the basketball court.
There are extra dimensions this time round: James' family is at stake as well as his reputation, as he struggles to show his son Dom (played by Cedric Joe) how he is being manipulated by the villainous Al-G-Rhythm (Don Cheadle.)
So, are we looking at the beginnings of a Space Jam cinematic universe? The best way to find out is to stay in your theater seat and see if the film has a post-credits scene, which could indicate the creation of a franchise.
Ahead are some mild spoilers for Space Jam: A New Legacy.
Is There an End-Credits Scene in 'Space Jam'?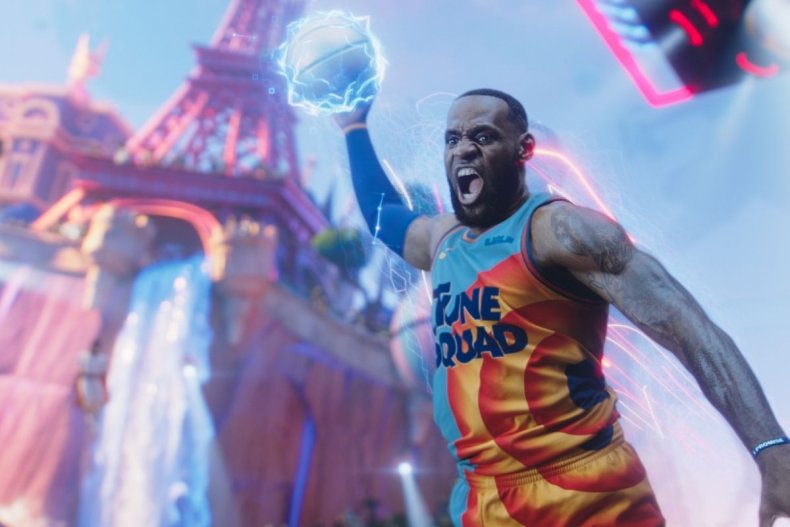 There is no post-credits scene in Space Jam: A New Legacy.
However, there is plenty to enjoy as the movie's credits roll, including holiday snaps of the characters—and a final surprise.
At the end of the movie, LeBron and Dom James return to the real world, with the basketball player now more accepting of his son's dreams.
The Looney Tunes are also enjoying life back in Tune World, since the algorithm has left and each universe is allowed to live in harmony.
However, Bugs Bunny has some plans of his own and turns up to surprise James.
James is shocked to see his old pal, especially when Bugs invites himself and "the whole gang" for a vacation in Hollywood.
The credits then begin to roll, during which some holiday pictures are shown of the Looney Tunes doing unlikely things.
This includes Lola Bunny playing professional tennis, the gang driving along the coast and Yosemite Sam doing yoga on the beach.
The gang also watch James play basketball, before Bugs heads off to play golf.
The credits continue until drawings of a gold crown and a carrot appear, and Bugs tells the audience: "That's all, folks!"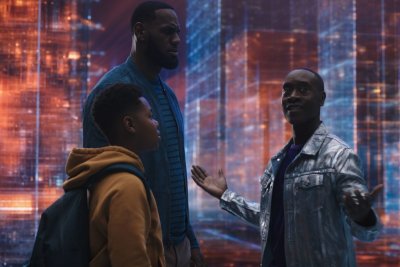 So, there's no extra scene, which suggests there won't be a spin-off or sequel starring LeBron James.
Space Jam aficionados might have to wait until another basketball star is willing to go on a Looney adventure.
Space Jam: A New Legacy is out in movie theaters on July 16