Watch: SpaceX Falcon 9 Finally Launches Mysterious Zuma Spacecraft Into Orbit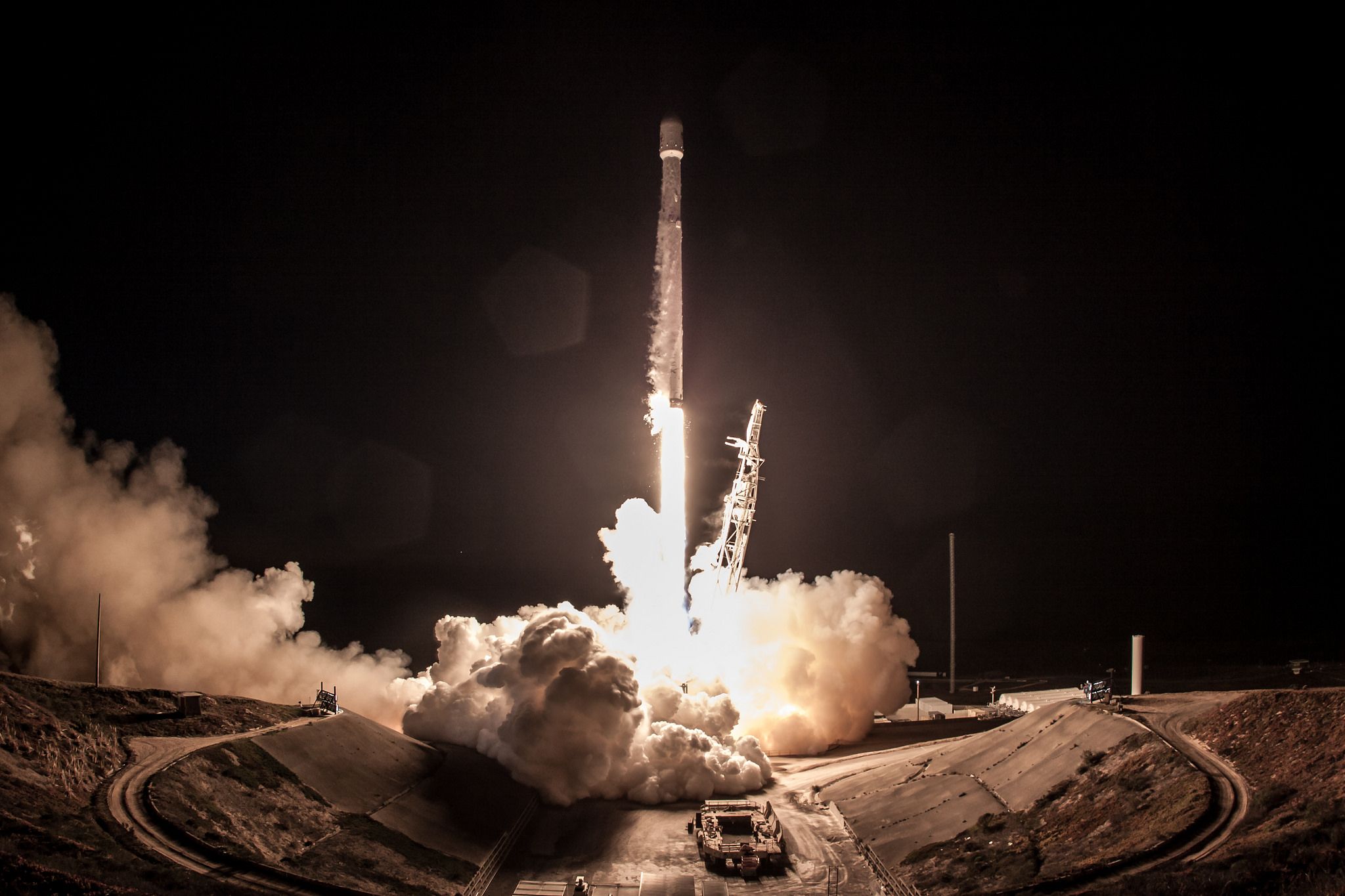 CEO Elon Musk can breathe a sigh of relief as SpaceX has finally launched its mysterious Zuma spacecraft into orbit after months of delays. Strapped to a Falcon 9 rocket, the craft carried a secret U.S. Government payload into orbit around Earth.
The Falcon 9 and Zuma lifted off on-schedule at 8:00 p.m. ET January 7 from Cape Canaveral in Florida. You can watch its ascent in the video above.
True to form, SpaceX tweeted each part of the launch and landing.
Roughly a minute and a half into the launch, the rocket reached maximum dynamic pressure or max-Q. This is the moment at which the Falcon 9 underwent the most aerodynamic stress. As it soared higher, a thinning atmosphere put less pressure on the rocket.
Two and a half minutes into the launch, the main engine was cut. The mission control room clapped and cheered a few seconds later as the Falcon 9 split into two stages.
Roughly eight minutes after taking off, stage one of the Falcon 9 touched down at Landing Zone 1.
The return of the Falcon 9 rocket is part of the company's efforts to reuse costly space equipment. In December SpaceX launched its first reused Falcon 9 rocket for NASA, successfully carrying supplies to the International Space Station.
Zuma's payload has been a source of speculation for months, with almost no information about its contents released to the public. Aerospace and defense company Northrop Grumman—who organized the launch for the U.S. government—confirmed the secretive nature of the mission last year. Company communications director Lon Rains revealed to Space.com: "The Zuma payload is a restricted payload."