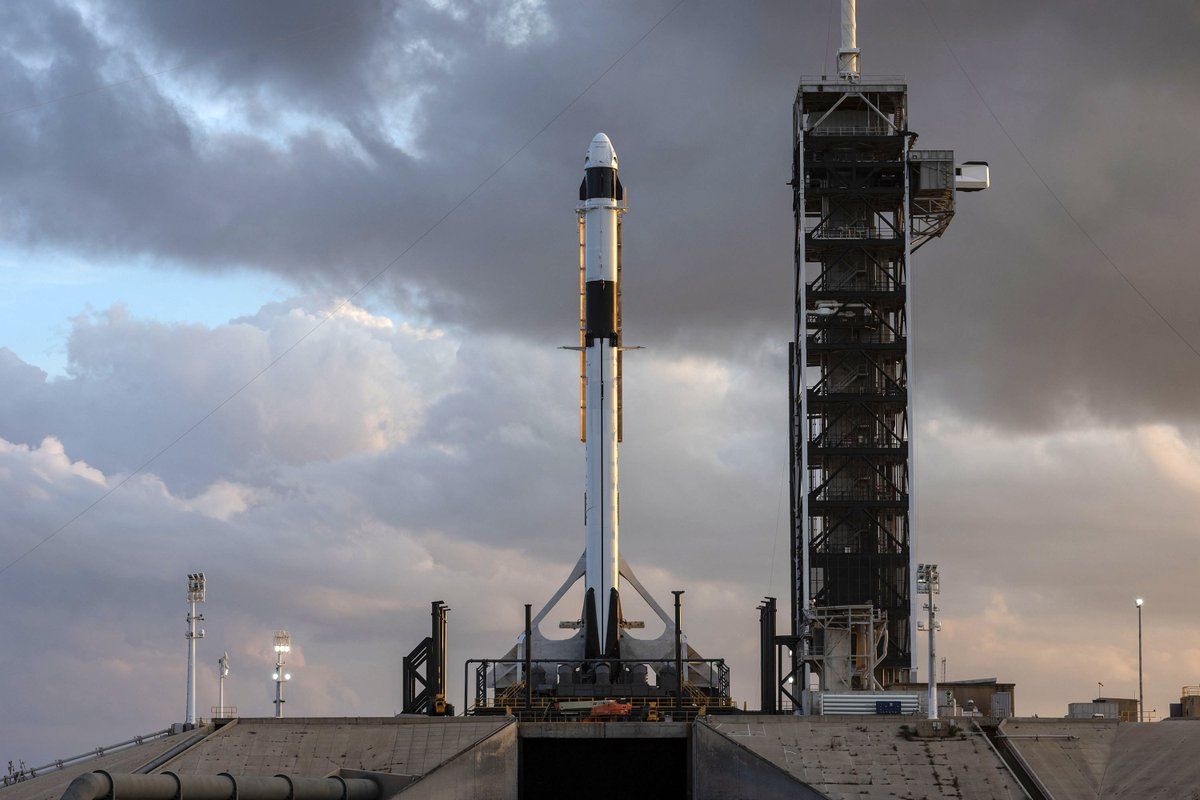 The first test launch of a vehicle that's part of NASA's new Commercial Crew Program is expected to happen next month after delays. The launch of the Crew Dragon, made by SpaceX, is expected for February without a crew. It is the first of the test missions aimed at one day using commercial partners to send United States astronauts to and from space.
SpaceX shared a video of the Crew Dragon, also called the Dragon 2, on top of a SpaceX rocket on the launch pad in Florida on Thursday. The video was taken during the static fire test of the rocket and the crew capsule earlier this week at Launch Complex 39A.
The capsule and rocket have been at the launch complex at the Kennedy Space Center, where they've been undergoing testing and extra checks, since early January. The launch of the uncrewed capsule was originally expected for January 17 but was delayed to complete further testing of the capsule and rocket.
SpaceX founder and CEO Elon Musk shared on Twitter that if the launch of the capsule goes well, NASA astronauts would be heading to space this summer. Musk used emojis to get his message across, but the general idea seemed to be that SpaceX would then be using its rocket to send astronauts within the year.
The timeline for the commercial crew program and NASA involves several stages of testing. The first test to be completed is the uncrewed mission to the space station that's expected in February. This will be followed by the in-flight abort test, which is crucial to the testing, and if that is successful, the first crewed mission in the craft is expected to be scheduled. Originally the crewed test was on the calendar for June, but as tests get delayed the time frame could shift.
NASA is also working with Boeing and is expected to conduct similar tests with the Boeing commercial crew craft over the next several months. Currently, NASA astronauts launch to the International Space Station on rockets and in crafts provided by other space agencies. The goal of the Commercial Crew Program is to bring those launches back to the United States and to U.S. companies.
​