Spate of Minority Hate Crime Reported in Wake of Donald Trump's Victory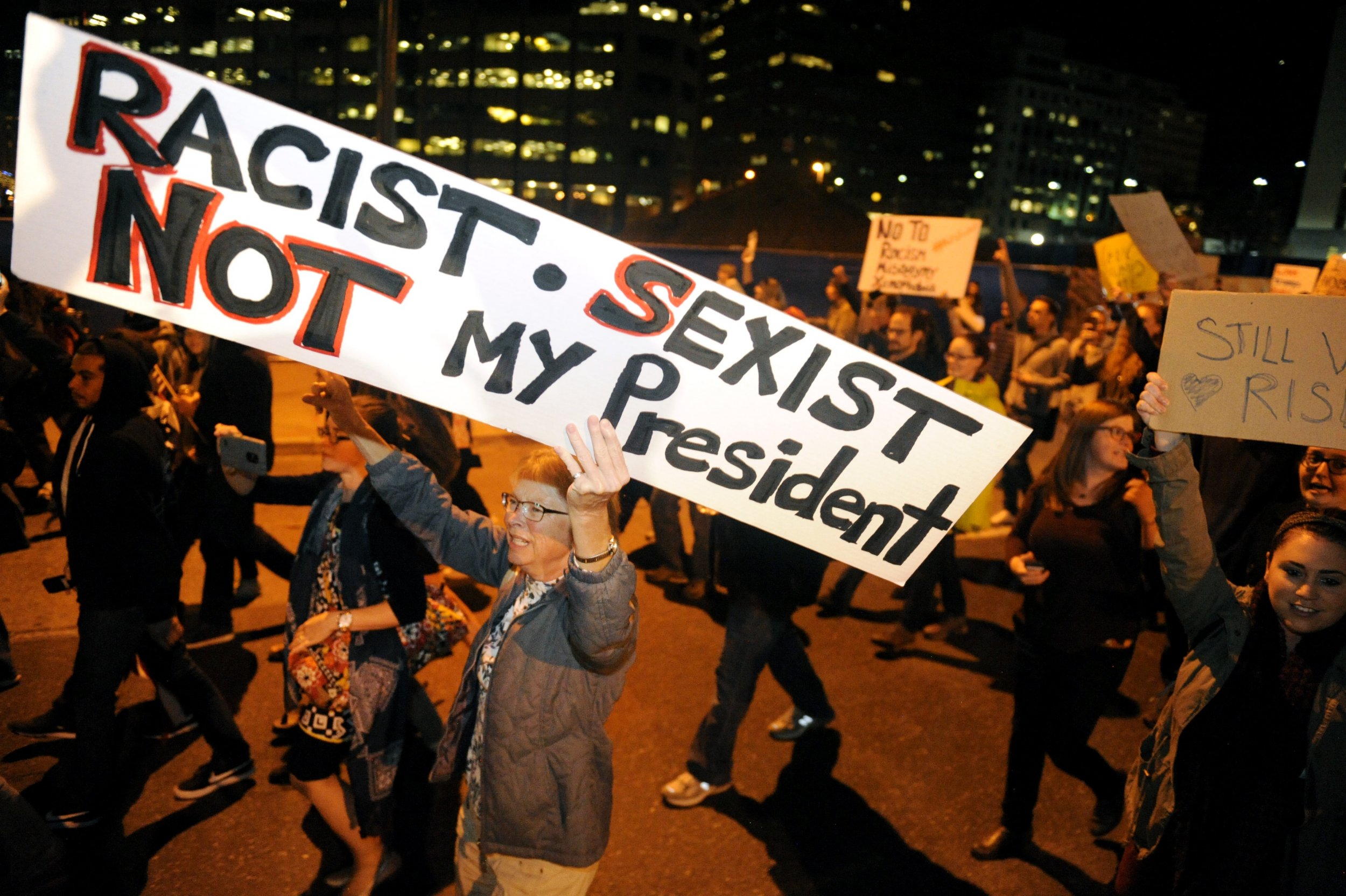 A spate of death threats, racist graffiti and physical assaults have allegedly been reported to police since President-elect Donald Trump's victory on November 8.
Trump's campaign was, in part, geared towards the promise that undocumented immigrants, unwanted Muslims and "rapist" Mexicans would be banned from the United States under his presidency.
During his candidacy, Trump also advocated for the controversial "stop-and-frisk" practice, an outlawed policing system that predominantly targeted black and Latino men.
Social media is now awash with personal accounts of abuse, both verbal and physical, against minorities, including members of the LGBT community, African Americans, Muslims and Latinos.
Hundreds of pictures have circulated online, appearing to show racist, xenophobic and sexist slurs scrawled across buildings, lockers and cars. It is not yet clear who is responsible.
The Independent reports that a student from the Christian Baylor University, Texas, alleges she was walking home from a class when a man pushed her into the road shouting "no niggas allowed on the sidewalk."
And hours after Trump's election victory, a New York University Tandon School of Engineering student reportedly found "Trump!" written on a door to the Muslim Student Association's prayer room.
In Louisiana, police have closed an investigation into the alleged robbery of a Muslim woman wearing a hijab after she admitted to making the story up.