What's Next for Russia Investigation? Special Counsel Mueller Wants 70 Subpoenas in Paul Manafort Case
Special Counsel Robert Mueller is moving forward with his case against President Donald Trump's former campaign chairman by asking a judge to issue subpoenas that would compel dozens of witnesses to appear in court.
Mueller has charged Paul Manafort with financial and other crimes in two separate cases, set to begin in July and September. He made the request for 70 blank subpoenas in the Eastern District of Virginia case on Thursday, according to a court filing. The request did not name the witnesses but said they would have to appear in court on July 10 and testify.
Related: Manafort cannot sue to stop special counsel, judge rules
The special counsel initially charged Manafort along with Rick Gates, his longtime deputy. Gates pleaded guilty in February to conspiracy against the United States and making false statements. Manafort issued a statement at the time saying he would continue to maintain his innocence.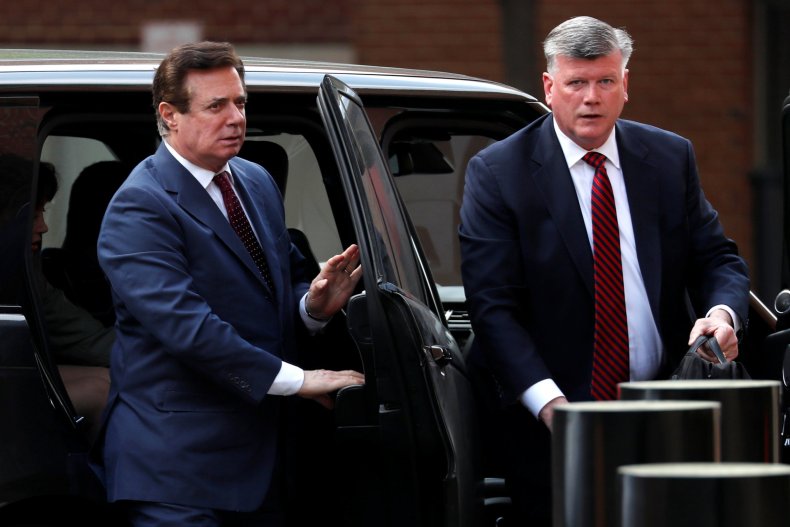 Manafort fought back against the charges, filing a civil lawsuit against the Department of Justice, Mueller and Deputy Attorney General Rod Rosenstein alleging that the special counsel probe was too wide. Last week, a judge dismissed the civil suit, saying Manafort should defend himself against the charges during the criminal trials instead of through the civil case.
Since his appointment last May, Mueller, who is investigating Russian meddling in the 2016 presidential election and possible coordination with the Trump campaign, has named 19 defendants. Five have pleaded guilty, including Michael Flynn, Trump's former national security adviser.
Trump called the probe a "witch hunt" as recently as Friday and has been increasingly vocal about his opposition to Mueller, even as he says he would testify if his lawyers allowed it.
"I would love to speak. Love to. Nobody wants to speak more than me," the president told reporters Friday about a potential interview with the special counsel.