Will Special Master Dearie Resign Over Judge Aileen Cannon's Actions?
Legal experts have dismissed suggestions that Raymond Dearie will quit as special master in the Donald Trump classified documents case after the judge who appointed him went against one of his rulings to side with the former president.
Judge Aileen Cannon was heavily criticized for her September 29 ruling which went against a previous request from Dearie for Trump's legal team to submit formal objections to the FBI's inventory of items removed from Trump's Mar-a-Lago home in August.
Cannon's decision meant that Trump would not have to make a formal allegation that the FBI had "planted" evidence against him during their search of his home—a baseless claim he has pushed—as well as not having to provide a specific list of which documents he claimed were declassified before they were removed from the White House.
Following the ruling, in which Cannon also agreed to extend the deadline for Dearie to review the Mar-a-Lago documents to December 16 at the request of Trump's team, there was speculation that the special master may quit the role in frustration.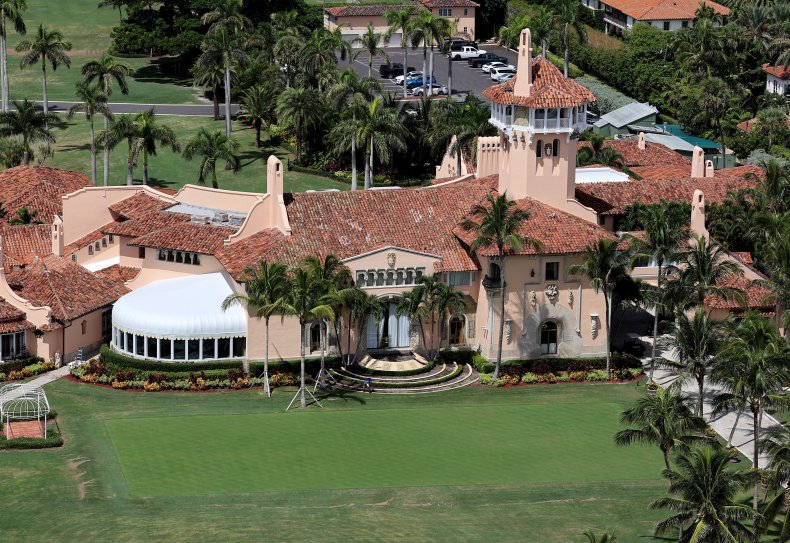 "During Judge Dearie's extremely distinguished career, he may never have encountered a judge as biased and lawless as Cannon," tweeted Michael Bromwich, an attorney and former Department of Justice inspector general. "He should resign rather than participate in this farce."
Former Watergate prosecutor Jill Wine-Banks also asked whether Dearie will resign while calling Cannon's actions "shocking" and her latest decision "outrageous."
However, Neama Rahmani, a trial lawyer and a former federal prosecutor, said that he does not think Dearie will resign from the high-profile role over the matter.
"The special master's job is to prepare a report and recommendations. The judge can choose to adopt or reject those recommendations, but ultimately, it's up to the discretion of the judge to make the decision," Rahmani told Newsweek.
"I don't think special master Dearie would resign over something like this. He's a professional and was a senior district court judge in New York for many years. This isn't technically being overturned on appeal, but I'm sure he has been overturned on appeal before, and if he were to take something like this personally, he really shouldn't be a judge."
Barbara McQuade, a University of Michigan law professor and former U.S attorney, told Newsweek that Cannon's latest ruling is a "minor development" that will have no real no long-term consequences and that Dearie will "soldier on" in the role.
Cannon's September 29 decision was the latest example of the district judge, who was appointed to the bench by Trump, siding with the former president in the case.
She had previously supported Trump's legal team's view that having a special master to independently review the thousands of documents to determine if any are protected by attorney-client or special privilege was necessary and then appointed Dearie, who was one of Trump's two picks for the role.
Cannon also blocked the Department of Justice from using the classified documents seized from Mar-a-Lago in its criminal investigation until the special master's review was complete, a decision which was later overturned by the 11th U.S. Circuit Court of Appeals.
In an October 3 opinion piece for Slate, former federal prosecutor Robert Katzberg suggested Cannon "must now confront the prospect" Dearie might resign his post because he cannot "fairly and accurately perform" his role while highlighting the issues this may cause.
"Cannon has shredded his plan to do the job he was appointed to do and imposed on him a regimen he surely does not want to follow. She has made it abundantly clear that she remains in the driver's seat and will impose her will on the proceedings," Katzberg wrote.
"No one could blame Dearie for stepping down in the face of the restrictions imposed. Should the special master resign, the process comes to a halt. Naming a suitable replacement under these circumstances will be a real challenge. Who would want to do this job under these circumstances?"