Trump's Request for Special Master 'Already Backfired'—Former Prosecutor
Donald Trump made a mistake with his preferred choice of special master as Judge Raymond Dearie is now demanding he provide proof he declassified documents seized from his Mar-a-Lago resort, according to a legal expert.
On Tuesday, the Department of Justice responded to the former president's legal team's request that classified documents removed by the FBI agents from his Florida home in August be kept from federal investigators conducting a criminal probe.
In their filings at the U.S. Court of Appeals for the 11th Circuit, the DoJ notes that Trump has often implied that he could have declassified the records before leaving office, but "conspicuously fails to represent, much less show, that he actually took that step."
The DoJ added that Trump is now resisting the special master request for evidence and describes efforts to raise questions about the classification of the documents as a "red herring."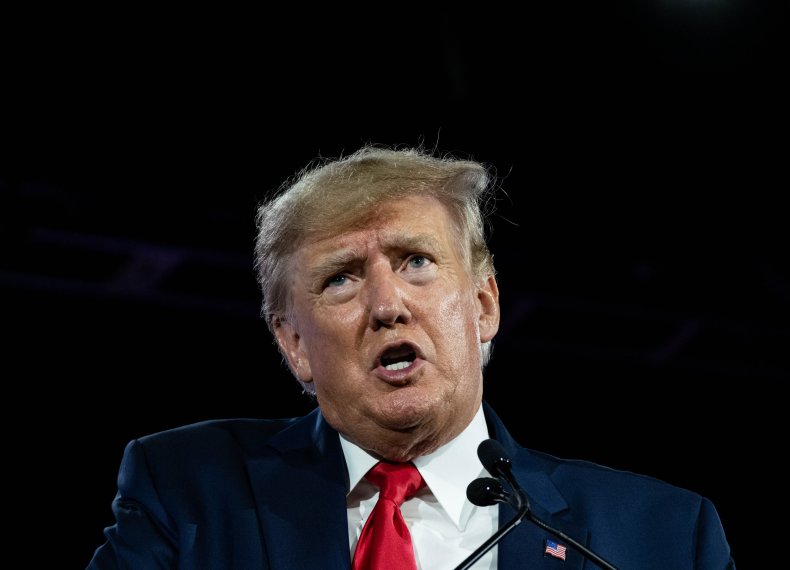 "Even if [Trump] could show that he declassified the records at issue, there would still be no justification for restricting the government's use of evidence at the center of an ongoing criminal investigation," the DoJ wrote.
While sharing screenshots of the DoJ response on Twitter, attorney and former federal prosecutor Renato Mariotti suggested that Trump's request for a special master "has already backfired" and now he has been forced in a position "where he ended up declining, in writing, to state whether he declassified" any of the documents.
"Now DOJ is using that to undermine his argument on appeal," Mariotti said. "Self-inflicted wound by Trump's team."
Dearie, a senior United States district judge for the Eastern District of New York, was one of two choices for the special master role put forward by Trump's team.
As special master, Dearie is tasked with reviewing the thousands of documents seized from Trump's Mar-a-Lago resort and determining if they are protected by attorney-client privilege or executive privilege.
The request for a special master to be appointed—a move the DoJ considered unnecessary—was seen by Trump critics as a delaying tactic by the former president's legal team, rather than a route of defence.
Dearie's request that Trump provide evidence that he declassified the sensitive materials at this home arrived just days after he was appointed special master by federal judge Aileen Cannon.
In an opinion piece for Slate, former federal prosecutor Robert Katzberg said he has been "unable to figure out why in the world" the Trump legal team nominated Dearie to serve as Mar-a-Lago special master.
"Yes, Judge Dearie is apparently a Republican, and yes, he was appointed to the bench by President Ronald Reagan. But, really, Judge Dearie?" Katzberg wrote.
"Didn't Team Trump know that the person they were choosing to uphold their dubious legal position is among the most respected members of the New York federal judiciary, admired for decades by prosecutors and defense counsel alike for his rational 'by the book' approach?"
Katzberg added that Trump's legal team expecting Dearie to "blindly uphold their extreme legal position" is another example of their "addiction to self-inflicted wounds" and "hemorrhaging of their client's ability to avoid criminal prosecution."
Trump's legal team has been contacted for comment.