Donald Trump 'Miscalculated' With Special Master Dearie—Legal Analyst
Donald Trump made a mistake by requesting Raymond Dearie be appointed special master in the classified documents investigation as the former president's legal team is already refusing to cooperate with the judge's demands, a legal expert has said.
Dearie, who was named by a federal judge to be the independent third party to review the 11,000 documents seized from Trump's Mar-a-Lago resort, had asked the former president to disclose details about any materials he claims to have declassified before he left office in January 2021.
In court filings on Monday, Trump's attorneys requested that Dearie—one of two picks the former president wanted as special master—drop the request for evidence about declassified documents, arguing they could be used in a defense against potential criminal charges.
The lawyers also argued that such a request was not a requirement when Judge Aileen Cannon appointed Dearie as special master in the case, and that the deadline for all his other requests be put back to "allow for a more realistic and complete assessment of the areas of disagreement."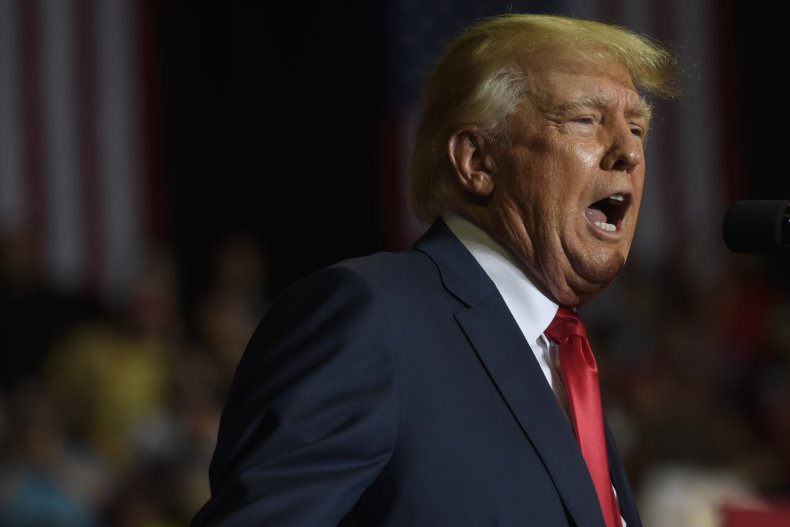 Reacting to the dispute, attorney and former federal prosecutor Renato Mariotti tweeted "I've seen enough: Trump's team miscalculated by asking for Judge Dearie to serve as Special Master."
Speaking to MSNBC, Bradley Moss, a national security lawyer, praised Dearie's demand for proof the former president declassified the documents found at his home—a claim Trump has frequently made but which has not been backed up by his lawyers in official court filings.
"Part of the reason Judge Dearie is doing this is I'm sure he saw what order he was given from Judge Cannon. I'm sure he looked at the filing and said 'Enough is enough, I'm not dancing around this,'" Moss said. "It's really simple. Either you've got the evidence or you don't."
Eric Columbus, special litigation counsel in the House Office of General Counsel, added that Trump's refusal to provide proof about the declassified documents shows that the argument is "bull****."
"He won't say it under oath! Judge Cannon should [have] asked for this; kudos to Judge Dearie for doing so," Columbus tweeted.
Discussing the request for evidence, former FBI agent Asha Rangappa tweeted: "Dearie should simply decide that he is going to accept the government's assessment that docs that are marked classified are classified; if Trump wants to wait until he is charged to litigate declassification it's unclear what the point is in reviewing them further now."
Dearie, a senior United States district judge for the Eastern District of New York, is tasked with going through the thousands of records seized by FBI agents from Trump's Florida home, including those marked top secret, to determine if any of the materials are protected by attorney-client privilege or executive privilege.
His appointment as special master in the case was praised as a good decision, with a number of experts and those who know him saying the 78-year-old is fair and will not be intimidated by the high-profile role.
Daniel R. Alonso, a former federal prosecutor in Brooklyn, said he believed Trump made a "big mistake" by putting forward Dearie—who was appointed to the bench by then Republican President Ronald Reagan in 1986—in the hope the judge would lean more towards him in the case.
"Dearie is not a good pick for Trump here, because he doesn't tolerate nonsense," Alonso told Bloomberg.
Trump's lawyers have been contacted for comment.