Trump, DOJ Filings Signal Raymond Dearie May Emerge as Special Master
Lawyers for Donald Trump and the Department of Justice (DOJ) are seeing a rare moment of consensus as both sides signal they'd accept Judge Raymond Dearie being appointed to oversee the investigation of classified documents seized from the former president's private residence in South Florida.
In a court filing entered Monday, the DOJ indicated that it wouldn't object to Dearie's appointment as special master to review materials retrieved from Trump's Mar-a-Lago home in a court-approved search last month. A federal judge for the Eastern District of New York, Dearie was nominated by Trump's lawyers and has emerged as the only potential pick for the position palatable to each side in the legal battle.
"Trump trashes both DOJ special master candidates, but DOJ says it's open to Judge Raymond Dearie, who is very widely respected from his days on the federal bench in Brooklyn (as well as the FISA [Foreign Intelligence Surveillance Act] court)," Harry Litman, legal commentator and law professor, said in a tweet. "So he's the odds-on favorite at this point."
Southern Florida District Court Judge Aileen Cannon, a Trump appointee, this month approved the former president's request to appoint a special master to filter seized documents for being subject to attorney-client or executive privilege.
The DOJ is appealing Cannon's decision to grant Trump's request to appoint a special master and is seeking to continue to review classified materials taken from Trump's home in its investigation of the alleged mishandling of government documents.
Both sides on Friday submitted two candidates for special master to Cannon, who is overseeing the case and will appoint the arbiter.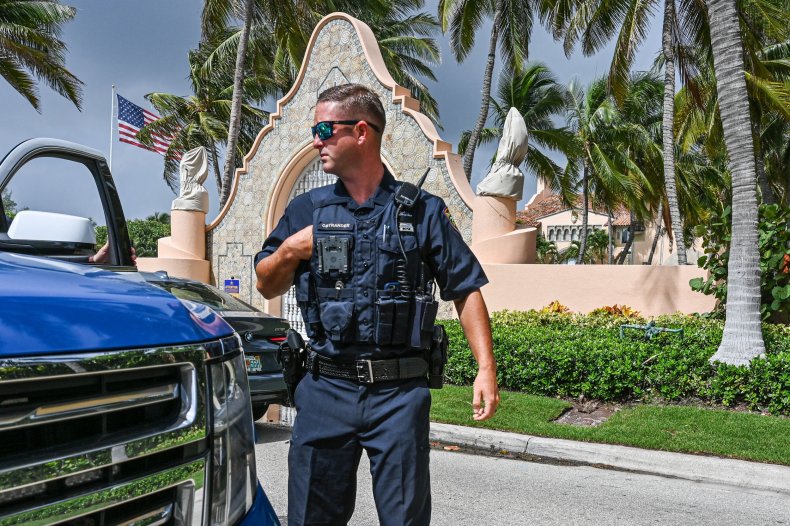 The DOJ submitted a pair of retired judges, Barbara Jones and Thomas Griffith, as its picks. Jones had previously served as special master in cases involving Michael Cohen and former New York City Mayor Rudy Giuliani, both former of lawyers for Trump. Griffith is a former appeals court judge appointed by Republican President George W. Bush.
Trump's legal team on Monday stated in a legal filing that it "objects to the proposed nominees of the Department of Justice," stating "there are specific reasons why those nominees are not preferred for service as Special Master in this case."
The filing did not specify why Trump's lawyers objected to the DOJ's picks. His legal team instead offered to explain the reason privately to Cannon.
Along with Dearie, Trump's legal team nominated Paul Huck, Jr., a former Jones Day attorney who previously worked as general counsel to then-Florida Republican Governor Charlie Crist and as the state's deputy attorney general.
"Judges Jones, Griffith, and Dearie each have substantial judicial experience, during which they have presided over federal criminal and civil cases, including federal cases involving national security and privilege concerns," the DOJ said in its filing Monday. "The government respectfully opposes the appointment of Paul Huck, Jr., who does not appear to have similar experience."
The DOJ noted in its filing that while Trump's legal team described Dearie as retired, he is on "senior active" status. The filing argued that "each of the three candidates with prior judicial experience also currently employs staff who could assist in timely performing the duties assigned to the special master."
Andrew Weissmann, former federal prosecutor and writer, reacted to the filing with a tweet: "Pretty clear Cannon will select Judge Dearie as DOJ has him on its list of 3."
Newsweek has reached out to the DOJ and Trump's legal team for comment.