Who Is Raymond Dearie? 'Scrupulously Fair' Judge Appointed Special Master
A veteran district judge with a history of handling top cases has been appointed the special master to review documents seized from Donald Trump's Mar-a-Lago resort.
Raymond Dearie, 78, senior United States district judge for the Eastern District of New York, was named by Judge Aileen Cannon as the appointee who will act as an independent third party in the criminal case surrounding the former president's alleged mishandling of sensitive materials.
As special master, Dearie will be tasked with going through thousands of records seized by FBI agents from Trump's Florida home, including ones marked top secret and classified, to determine if any of the materials are protected by attorney-client privilege or executive privilege.
Dearie was one of two potential candidates suggested by Trump's legal team, with the Department of Justice previously indicating they would be willing to accept the judge to be put forward for the role of special master. Trump's lawyers had rejected both the retired federal judges proposed by the DoJ to be considered for the special master role.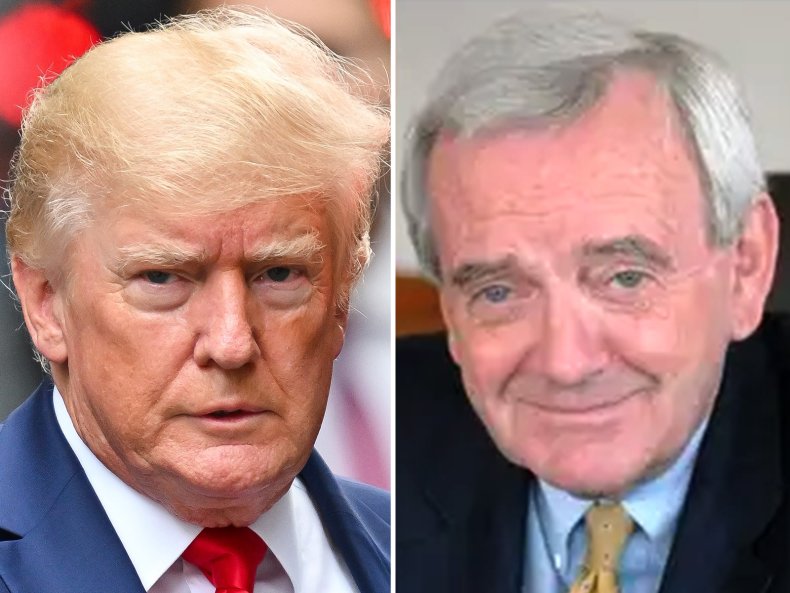 Dearie will have until November 30—weeks after the midterms—to review the thousands of documents.
In her ruling, Cannon, who was appointed by Trump, also rejected the DoJ's request to resume reviewing the classified records seized from the former president's home as part of their investigation.
Who Is Raymond Dearie?
Dearie began his career as an attorney in New York, working in a private practice in 1969. He moved to the U.S. Attorney's Office, Eastern District of New York, in 1971, working as the chief of the appeals division, chief of the general crimes section and chief of the criminal division.
He has served as a federal judge since 1986, when he was nominated to the bench by then Republican President Ronald Reagan. Dearie also served as chief judge in the district from 2007 to 2011.
Since 2011, Dearie has moved into the role of a senior states judge, a form of semi-retirement where long-serving judges take on fewer cases to ease their workload.
Dearie has a history of working on a number of well-publicized cases, including those surrounding high-profile figures.
He was one of a number of judges who oversaw the case of several men arrested in September 2009 accused of an al-Qaeda plot to carry out suicide bombings on the New York subway system.
In 1996, Dearie presided over the trial of a man accused of stealing jewels belonging to Sarah Ferguson, the Duchess of York and ex-wife of Britain's Prince Andrew.
Dearie also spent seven years on the Foreign Intelligence Surveillance Court, which operates in secret in Washington D.C. to review requests for surveillance warrants by the U.S. government related to foreign intelligence and suspected spies.
Speaking to the BBC, Steve Gold, a law professor who previously worked as a clerk for the judge, said Dearie will not be "daunted" by the special master role as he has a history of handling major cases with "intense" media interest.
"Judge Dearie is scrupulously fair," Gold said. "As a judge, he applied the law. It speaks volumes that Trump proposed him and the justice department did not object."
As a district judge who also worked on the Foreign Intelligence Surveillance Court, Dearie will have the security clearance needed to view classified materials which have been removed from Trump's home, a stipulation requested by the DoJ.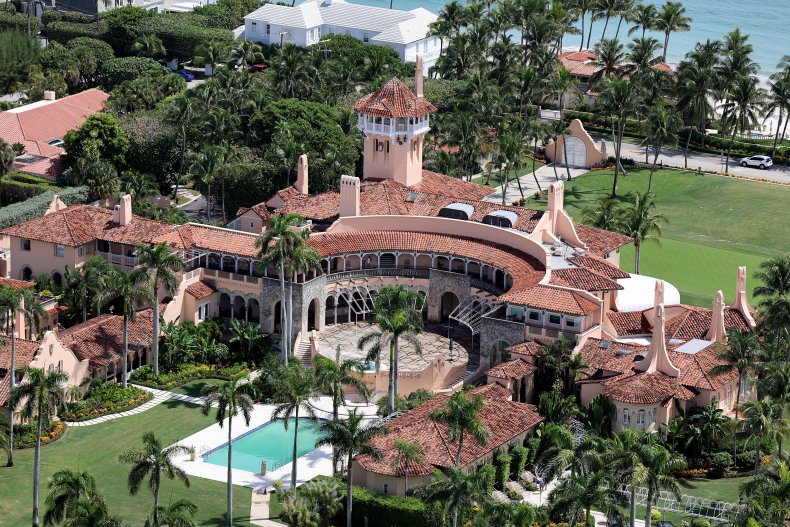 Any special master would also have to be impartial and approved by both sides, which could have proved an impossible task.
Daniel R. Alonso, a former federal prosecutor in Brooklyn, said that Trump made a "big mistake" if he believes that Dearie would lean towards him in the case just because the judge was appointed to the bench by a Republican in the 1980s.
"Dearie is not a good pick for Trump here, because he doesn't tolerate nonsense," Alonso told Bloomberg.
Andrew Weissmann, a former federal prosecutor in Brooklyn, also described Dearie as an ideal neutral pick for special master as he is "basically the platonic ideal of a fair, wise jurist."
The DoJ has been contacted for comment.