DOJ Unlikely to Charge Trump Before Midterms as Unofficial Deadline Passes
The Department of Justice may now hold off making any decision on whether to criminally charge Donald Trump until after the midterms in order to abide by the so-called "60 day rule."
While the 60 day rule is not official legislation, there is a long running tradition that the Department of Justice will avoid making any decisions that could affect how people vote so close to an upcoming election or elections.
As of Saturday, the November 8 midterms are now 59 days away, meaning that if the DOJ chooses to follow the informal guidance they must wait to make, or announce, a decision to charge Trump until after the elections.
However, Jack Goldsmith, a Harvard Law School professor and former head of the Justice Department's Office of Legal Counsel, noted that the 60 day rule is an "unwritten rule of uncertain scope" and that "it's not at all clear that it applies to taking investigative steps against a noncandidate former president who is nevertheless intimately involved in the November election."
"But its purpose of avoiding any significant impact on an election seems to be implicated," Garland told The New York Times.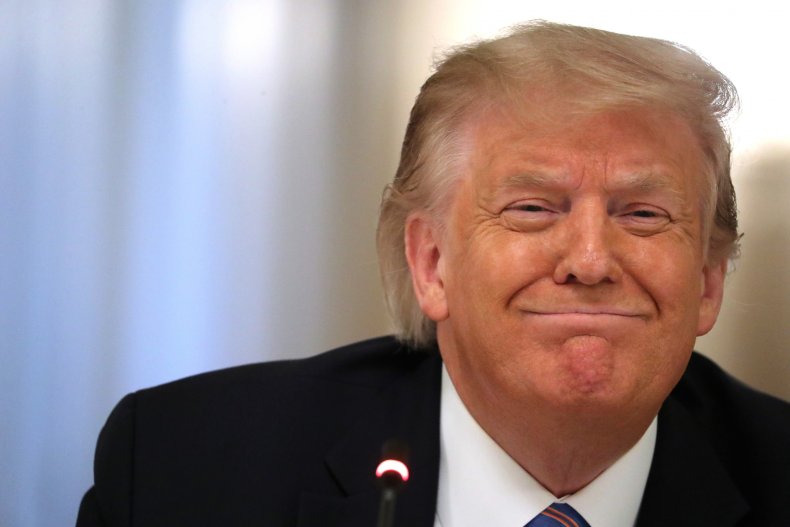 While Trump is not on any ballot, his influence will be noticeable nationwide in November as dozens of his endorsed candidates hope to carry on his MAGA agenda in Congress.
Trump is potentially facing a number of charges in connection to investigations into the January 6 attack, as well as the FBI probe into claims he mishandled classified documents seized from his Mar-a-Lago resort, and then attempts to obstruct the federal investigation.
Trump has called all investigations into him politically motivated.
Neither the DOJ nor Attorney General Merrick Garland have given any real indication in whether they will take the unprecedented steps to make Trump the first U.S. president to be charged with a crime.
As noted by the LawFare, former FBI director James Comey departed from the 60 day rule when he sent a letter to Congress announcing the reopening of investigation into Hillary Clinton's use of a private email server on October 28, 2016, 11 days before the November election. Clinton went on to lose the election to Trump.
The DOJ later reported in 2018 while examining Comey's actions regarding the Clinton investigation that the 60-day rule is "not written or described in any department policy or regulation."
"There is generalized, unwritten guidance that prosecutors do not indict political candidates or use overt investigative methods in the weeks before an election," the report added.
Trump and his legal team were recently accused by Democrat figures of attempting to delay the classified documents investigation by calling for a special master to review the seized materials.
In her ruling granting the appointment of a special master, Judge Aileen Cannon said the DOJ could not use any of the materials seized from Trump's Florida home for its criminal investigation until the special master review is complete.
The DOJ has since launched an appeal against the ruling.
Newsweek has contacted the Department of Justice for comment.