Special Needs Cats Who Naps Anywhere As She's Deaf Captures Hearts Online
An owner has shared an adorable video of her kitten sleeping in odd locations, as she revealed it's due to the fact she's deaf and has a condition that affects her brain.
TikToker Jessica uploaded the video to her page, @Emmett_and_Oli, as she filmed one of the cats, a tabby called Nola, who she shares with her husband, Steve.
Jessica, who fosters cats, explained: "Our kitten is special needs and deaf, and she will fall asleep anywhere.
"On the dishwasher, in the middle of the kitchen, in her butt, anywhere on a desk, in the middle of the hallway (she doesn't hear us come home,) on the table, in a bag, in a rolling cart."
After receiving comments, Jessica stressed to Newsweek the bag was "a one-time thing."
She confirmed: "In reality, I am a helicopter cat-mom, and we DO NOT typically leave plastic bags lying around!"
The video, captioned "she's built different," was shared in January and has amassed more than 6 million views.
In the comments Jessica, from Chicago, revealed more about their pet, saying: "Nola has vestibular disease, so she has a slight bobble head due to her brain not fully developing." It also caused her to be deaf, the owner added.
She confirmed they have two more foster cats, as she explained they initially fostered Nola, before falling in love.
Speaking to Newsweek, Jessica explained: "It was NOT our plan to adopt Nola, but after fostering her for 4 months, we realized we couldn't find it in our hearts to let her go. She is such a special little girl, and brings us joy daily!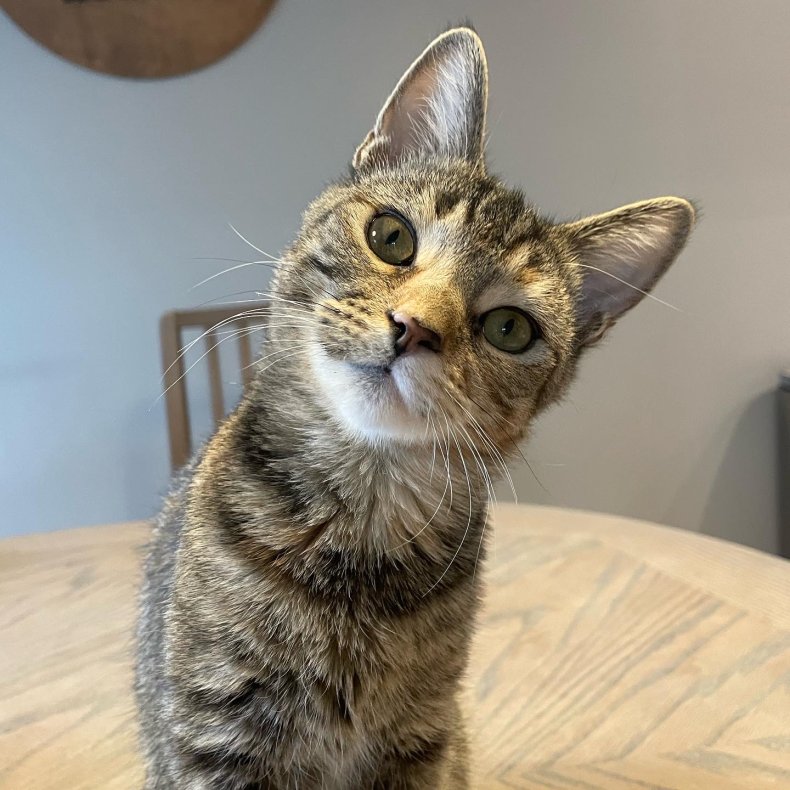 "Nola is assumed to have congenital vestibular disease which means she was likely born with it, unlike other cats who can develop a sudden onset of the disease. Our vet told us that they think it is just the way her brain developed.
"In many cases, the vestibular disease goes away on its own, but Nola's is most likely permanent. She was diagnosed rather easily because her vestibular disease causes her to have a bobble-head and affects her balance and coordination."
Nola, who's around 8 months old, has settled in well, as Jessica recalled: "Nola used to meow A LOT when she was really little. When we first brought her home she lived in our closet because she hadn't had her intake appointment yet, and we didn't know if she had any illnesses that could spread to our other cats.
"For the most part, Nola lives a totally normal life, but she is definitely extremely quirky. She tends to fall asleep in random places, or in the middle of a busy room, since she can't hear and sleeps more soundly. Unlike our other cats, Nola will sleep through the entire night...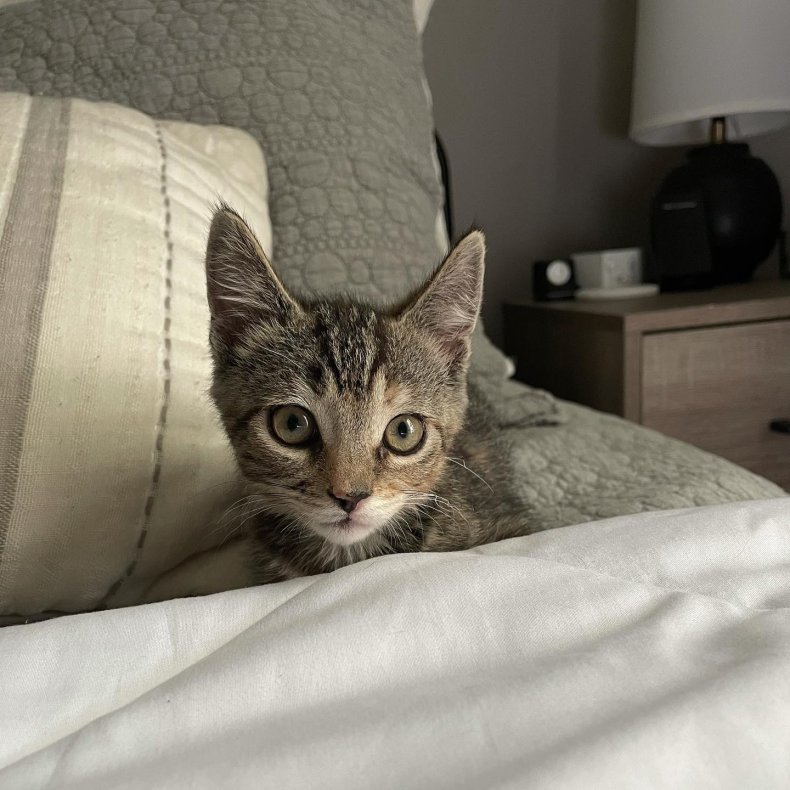 "She gets at least a full 8 hours of sleep, and typically sleeps with my husband and I! Due to her bobble-head, she is a very messy eater, so she gets her food on a large plate. She absolutely cannot be an outdoor cat because she is deaf, and would be easy prey for a predator."
Nola is their first special needs cat, as Jessica continued: "Everyone who comes to our home knows to respect Nola, and to not purposefully frighten her. Nola is very social, but she is still more vulnerable than other cats.
"It's important with a special needs or deaf animal to make sure that your home is their 'safe space,' and ensure that everyone who comes into your home knows that and respects that."
She raved over their unique pet, saying: "Nola is very happy-go-lucky. She is as happy as a clam just the way she is. Quirks and all. It doesn't bother her that she's different. I think we should all be a little more like Nola."
Jessica also shares snaps and videos of Nola to her Instagram page, also called @emmett_and_oli, as she explained where it got its name.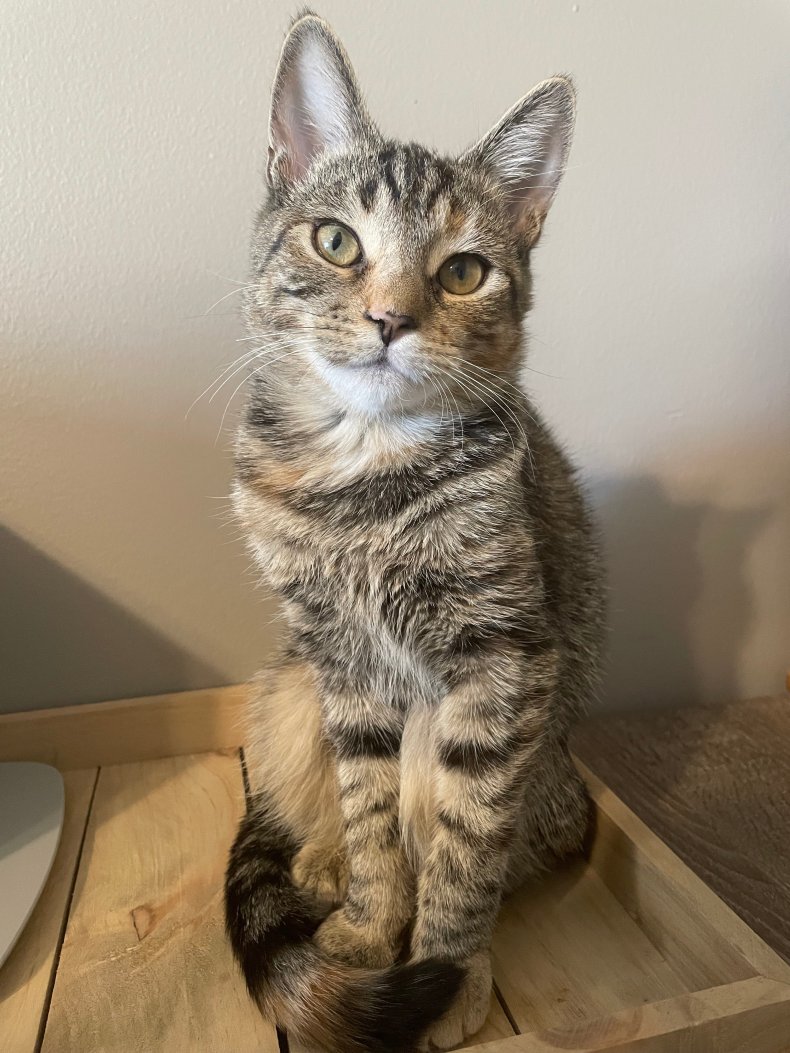 "We believe it's humanity's job to care for animals, and hope amongst our fun videos and posts, that our heart for animals is reflected on our account and encourages others to give fostering and adopting a chance.
"We named our account after the first two kittens we owned, Emmett and Oliver, who ended up passing away from Feline Leukemia under 1 year of age. What we do now is all in memory of Emmett and Oliver.
"We were once 'dog-people,' but they showed us how special cats are, and sparked a passion in us to make a difference by volunteering for animal rescue. Even if you help save ONE animal's life... it's worth it!" she said.
Another video of Nola's antics was shared last week, as Jessica filmed her curled up in the corner.
The on-screen captions said: "She gets stuck in weird positions. She's scared of shadows. She's confused by waving."
Numerous animal lovers fell for Nola online, as Megan San Diego Travel Blogjoked: "Narcatlepsy. Classic case."
Amy gushed: "I've never wanted to hug an animal so bad in my life. I love her."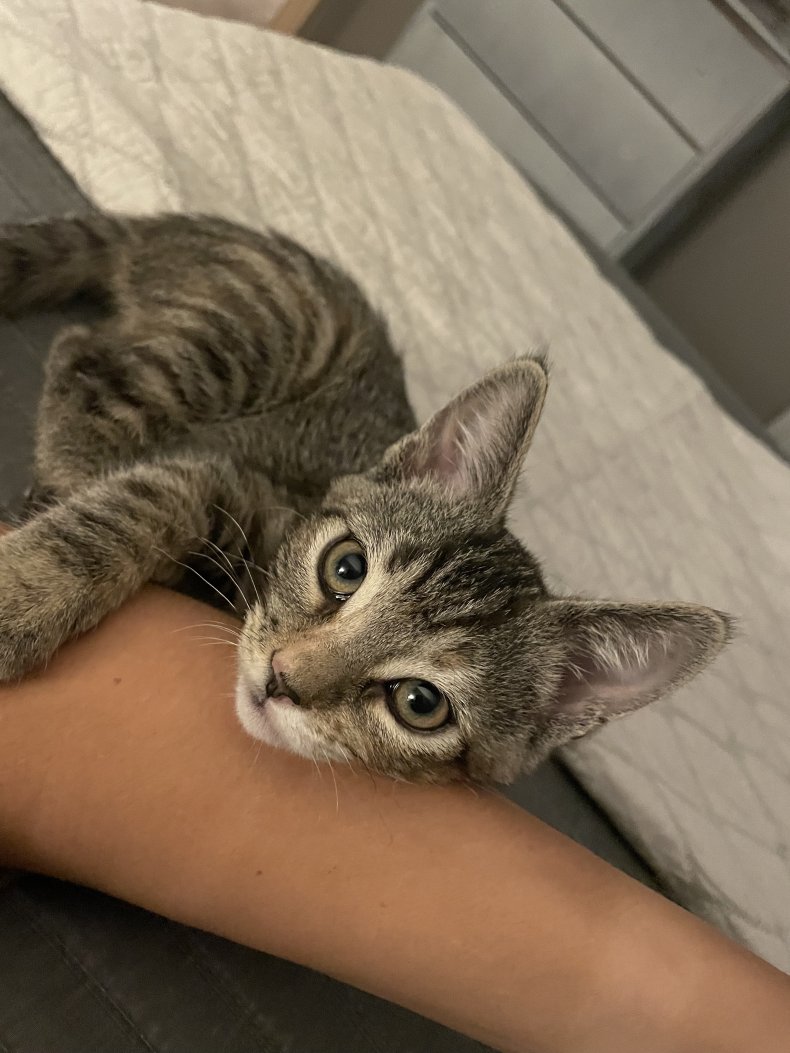 Danielle wrote: "This is my favourite cat ever."
Dia G thought: "This should be a doctor Seuss book. 'The cat that naps.'"
And Morgan Buchanan added: "How could someone not want to adopt her?? I'd pick her first because she's special needs. She's precious!"
Feline vestibular disease can occur in cats of any age, and the clinical signs can appear rapidly, sometimes in less than an hour, VCA Animal Hospitals said.
They explained: "Vestibular disease is a condition in which a cat suddenly develops incoordination, falling or circling to one side, involuntary darting of the eyes back and forth (called nystagmus), a head tilt, and often nausea or vomiting."
There's no definitive cause for the onset of the condition, although numerous factors from toxins to tumors have been cited.
As the origin is unclear, there's no treatment or cure. Instead, cats with the condition require extra care, and assistance when eating or drinking usually.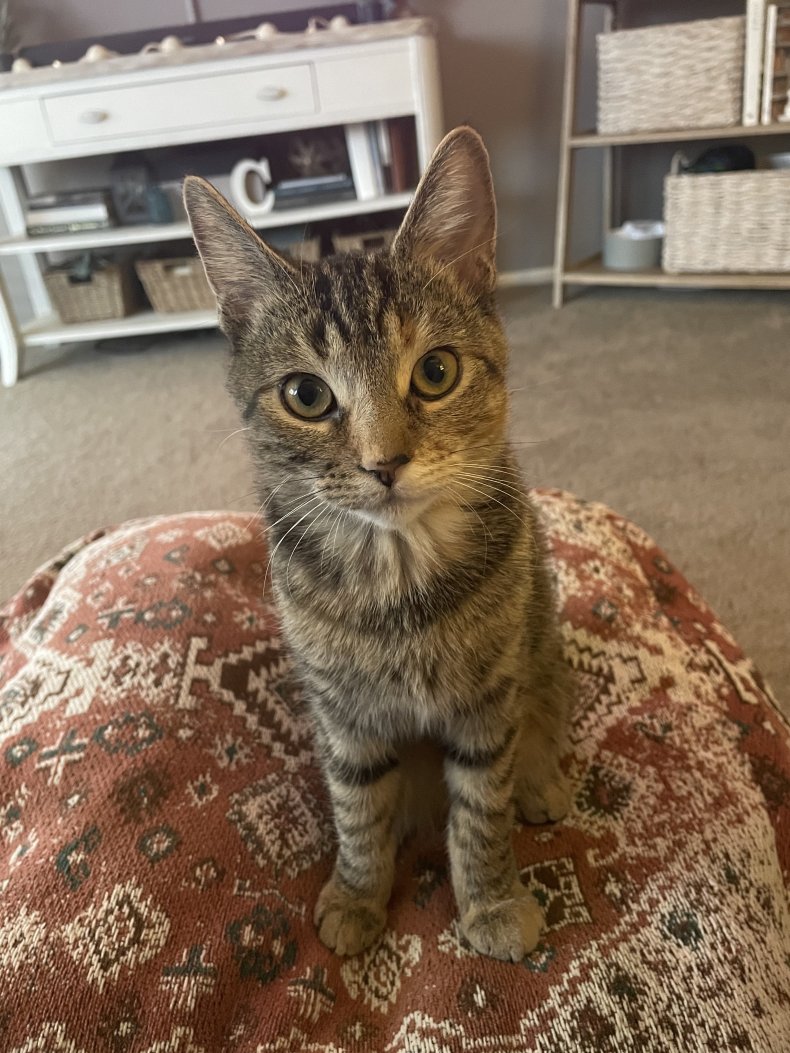 Update 2/2/22, 8:15 a.m. ET: This article was updated with comment, video and photo from Jessica.
Update 3/2/22, 6:21 a.m. ET: This article was updated to remove the owner's last name at their request.