Spencer Haywood is on a mission.
The NBA legend played 12 seasons, is enshrined in the Naismith Memorial Basketball Hall of Fame and is an Olympic gold medallist. He'll also be remembered for his game-changing victory off the court: when the Supreme Court ruled in his favor over the NBA's rule that players be four years removed from high school.
But his daughter, Shaakira, pushed him to do more. "She becomes a doctor and she says, 'Why don't you do something for real?'" Haywood, 72, joked during an interview with Newsweek. "Use your celebrity and do something to help people."
Haywood listened, teaming up with Roseman University's College of Medicine and becoming a member of the Dean's Advisory Council to work on programs tackling mistrust of the health care system in communities of color and increasing diversity in the medical field.
As Black Americans lagged behind in the nation's COVID-19 vaccination drive, Haywood starting working to promote the vaccine.
In December last year, he had tested positive for the virus. He lost his sense of taste and smell and his heart was "constantly palpitating," he said. But he was grateful, as a cancer survivor and someone who has overcome substance abuse, that his symptoms weren't more severe, though some still linger.
"When you get the disease of something, you always go back to try to help others," he said. "I didn't want any more people to suffer. I was just fortunate, so my gratitude makes me want to do more."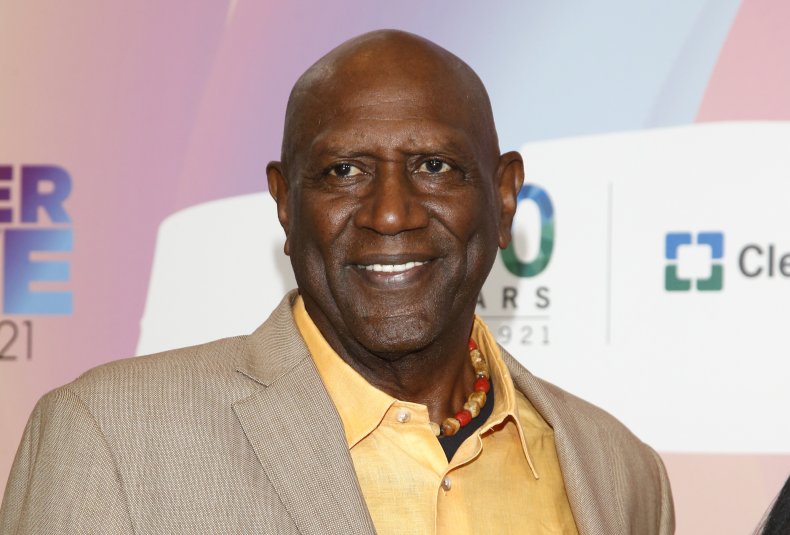 As soon as he was able to, he went to get his first shot at Roseman University in Las Vegas and did it on camera in a bid to encourage others to also get vaccinated. But those efforts are hindered, he believes, when an NBA star like Kyrie Irving garners so much attention over his refusal to get the COVID-19 vaccine.
"I think it is truly just unconscionable what Kyrie is doing," he said.
Irving has been sidelined by the Brooklyn Nets because of his decision not to get the COVID-19 vaccine. A New York mandate requires athletes to be vaccinated to play or practice in the city's public venues.
In an Instagram Live earlier this month, Irving—who stands to lose millions because of his decision—insisted he is not pro-vaccine or anti-vaccine, but said he was doing "what's best for me."
Irving is in the minority in a league where more than 96 percent of players are vaccinated. But anti-vaccine protesters supporting Irving sparked chaos after storming barricades outside the Barclays Center before the Nets' home opener. Those scenes were "horrible to me," Haywood said.
'He's a Good Person'
There is "a world of difference," he said, between the protests against racial injustice and police brutality that swept the country following the murder of George Floyd last year and those railing against vaccine mandates. Black people are the ones disproportionately dying due to COVID-19, he said, and vaccination is the key to saving lives.
Haywood believes the proliferation of misinformation and disinformation on social media is partly to blame for Irving's hesitancy. "With Kyrie, he's a good person," he said. "He means well, he just went down into the rabbit hole on the internet and he just continued to dig in."
Irving has garnered the public support of several prominent celebrities, among them Chris Brown and Floyd Mayweather. Their words "have impact," Haywood said, and he fears the harm being done right now could last generations.
"Are people going to be so anti-vaccine, that they would go and vote for a candidate that is anti-vaccine?" Haywood said. "I plead with Kyrie... please look at the big picture because it is very, very dangerous. The same people who are voting against vaccines will stop African-Americans, Asians, all kinds of people, from voting. So it's much bigger than what he thinks."
A representative for Irving declined to comment on Haywood's remarks when contacted.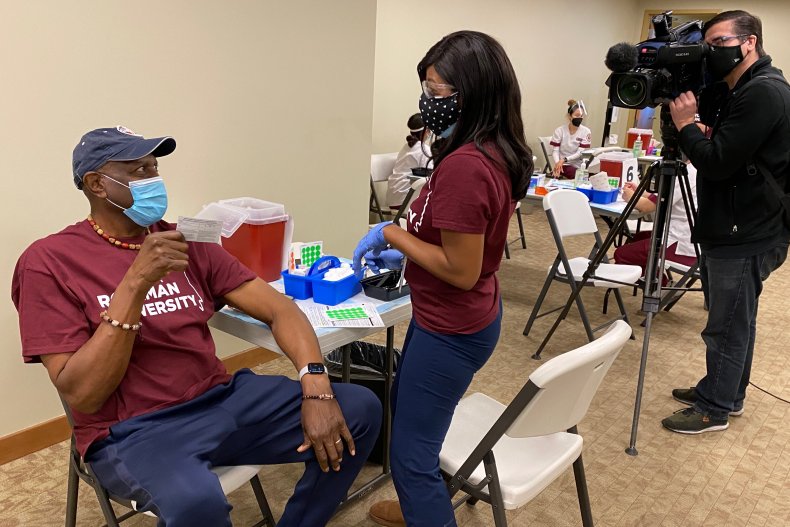 Haywood acknowledges that the mistrust in communities of color has been informed by a history of discriminatory treatment. But he notes that mistrust hasn't stopped Black people from embracing other vaccines required to attend school, for instance. "We've done all of these other vaccines," he said.
Dr. Pedro José "Joe" Greer, the founding dean of Roseman University College of Medicine, said Haywood's voice is a powerful tool in convincing people to get vaccinated against COVID-19.
Tackling the mistrust prevalent in communities of color is a complex issue to resolve, but those communities are the ones at highest risk from the virus, he said.
"That's why we need people like Spencer Haywood at the front of the line," he told Newsweek. "We have to go in there and build that trust, look at what is systemically wrong within medical education and the healthcare system in the United States."
In the meantime, Haywood believes vaccine mandates are the "only way" out of a pandemic that has claimed more than 740,000 lives in the U.S. "It's to save your life, save the people that you know, your family," he said. "This is science. This is real."
And his message to Irving? "I am the guy who went to the U.S. Supreme Court so Kyrie could come into basketball early after his one year of college," he said. "So do something simple, help somebody that helped you. I just hope and I pray that he comes around."
Update 10/29/21, 10:53 a.m. ET: This article has been updated to reflect that a representative for Irving did not wish to comment when contacted about Haywood's remarks.