The Spice Girls Reunion is Really, Really Happening—Minus Two Members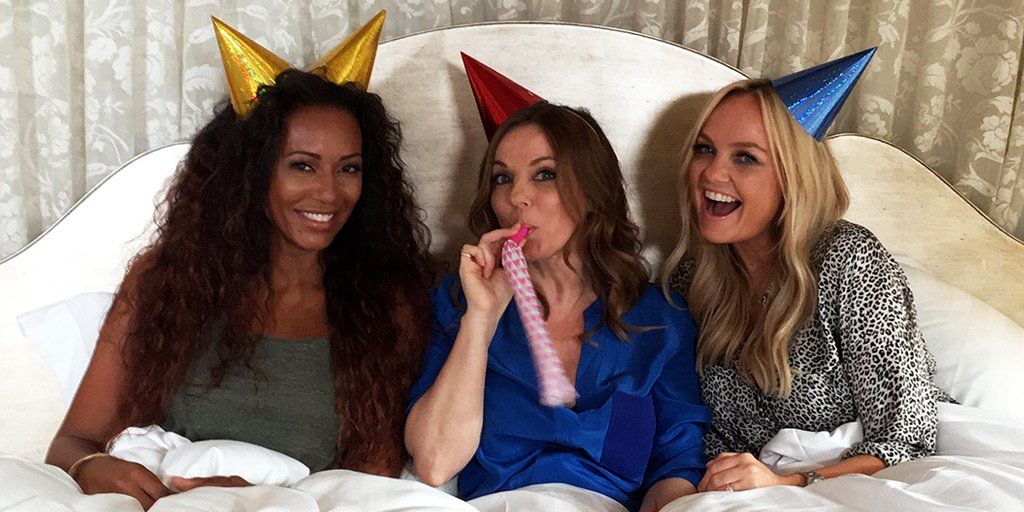 Is this really, really happening? As Spice Girls fans around the world celebrate the 20th anniversary of the British group's best-selling debut single "Wannabe" in July, three bandmembers have finally put an end to speculation about a much-mooted reunion.
Geri Horner (formerly Halliwell), Emma Bunton and Mel B—that's Ginger, Baby and Scary—have released a video teaser thanking fans for supporting "Wannabe" at 20, and teased they will be giving them "what you want, what you really, really want."
The video was shared by all three Spice Girls on their respective Twitter accounts Friday morning. The trio also launched a new website called Spice Girls Gem.
It appears a long-planned reunion tour, or at least a one-off concert, could well be announced soon. The Sun reported Wednesday that the trio is in advanced talks to headline a show at London's Hyde Park in 2017.
Of course, anyone with any rudimentary grasp of math will know there are two notable faces missing in the video: the former Posh Spice, Victoria Beckham, and Sporty Spice, Melanie C.
Beckham, now a lauded fashion designer, has always maintained she wouldn't join any further reunions following the Spice Girls' last go-around at the London 2012 Olympics closing ceremony. Mel C reportedly pulled out of the reunion at the 11th hour in April to focus on her solo career.
New music from the three remaining Spice Girls could also be on the cards. Music producer and long-time collaborator Eliot Kennedy hinted that Geri, Emma and Mel B recorded new tracks in London in May.
He tweeted: