'Spider-Man: No Way Home' Is Predicted to Break This Major Box-office Record
Spider-Man: No Way Home may be one of the last blockbusters to come out in 2021, but it looks set to be the year's biggest box office smash.
Tickets for the Marvel movie have been available to pre-book since the end of November, and have been causing ticket-booking websites to crash across December.
Despite the Omicron variant posing a looming threat to the imminent future of cinema, the third MCU Spider-Man film has been predicted to do so well in cinemas that it could break a box office record for the post-COVID movie market.
Spider-Man: No Way Home is predicted to make up to $175 million on its opening weekend
Box office predictions for the film vary. Production company Sony has predicted that their film will make $130 million across Thursday previews and Friday, Saturday and Sunday (December 16 to 19). Variety has predicted $150 million, while also reporting that some predictors (including IndieWire) are guessing at an opening weekend of up to $175 million.
Though the exact number is in question, all reports agree that the film will take over $100 million in its debut weekend.
This means that the Tom Holland and Zendaya film is almost certainly going to be the first film post-COVID to make over $100 million in its opening weekend. By extension, it will also break the record for biggest opening weekend since cinemas began shutting in March 2020.
So far, the film that has got closest to that milestone is one that also features a Spider-Man character (and has a post-credit scene set in the MCU). That film was Venom: Let There Be Carnage, which made $90 million on the October 1 weekend.
A $100 million-plus opening weekend will be a record-breaker for the pandemic, but is also an impressive total at any time. No film has reached that number since December 2019, when Star Wars: Episode IX made $177 million.
Only five other films hit the $100 million in their opening weekends that year: Frozen II, The Lion King, Toy Story 4, Avengers: Endgame and Captain Marvel (Aladdin made $91 million in its opening weekend but $116 million in its second one over Memorial Day).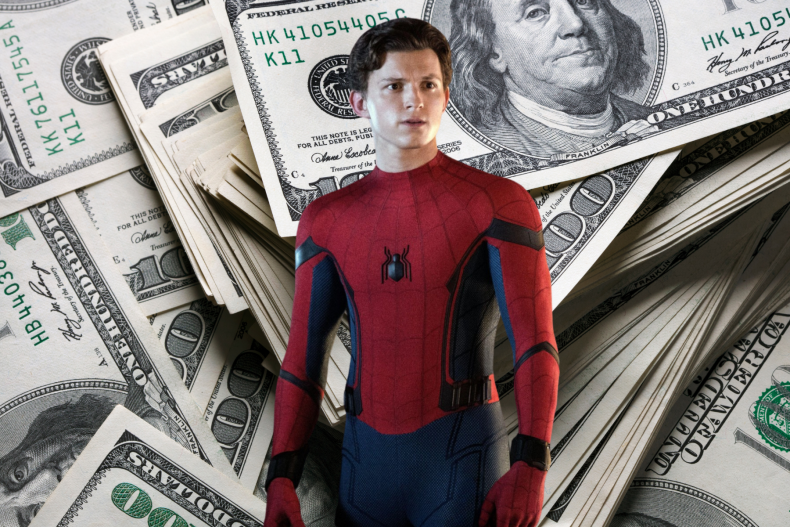 How big were the opening weekends for the other Spider-Man movies?
If box office predictions are correct, then No Way Home could end up having the biggest opening weekend of any Spider-Man film.
The current record-holder is Spider-Man 3, which took over $150 million back in 2007. This is not adjusted for inflation, however – in 2021 dollars, the final Tobey Maguire movie took over $200 million.
All box figures courtesy Box Office Mojo
Spider-Man: Far From Home: $92.6 million (July 5 - 7, 2019)
Spider-Man: Into the Spider-Verse: $35.4 million (December 14 - 16, 2018)
Spider-Man: Homecoming: $117 million (July 7 - 9, 2017)
The Amazing Spider-Man 2: $91.6 million (May 2 - 4, 2014)
The Amazing Spider-Man: $62 million (July 6 - 8, 2012)
Spider-Man 3: $151 million (May 4 - 6, 2007)
Spider-Man 2: $115.8 million (July 2 - 5, 2004)
Spider-Man: $114.8 million (May 3 - 5, 2002)