Spike Lee Leads Anti-Gun Violence Protest After Premier of New Film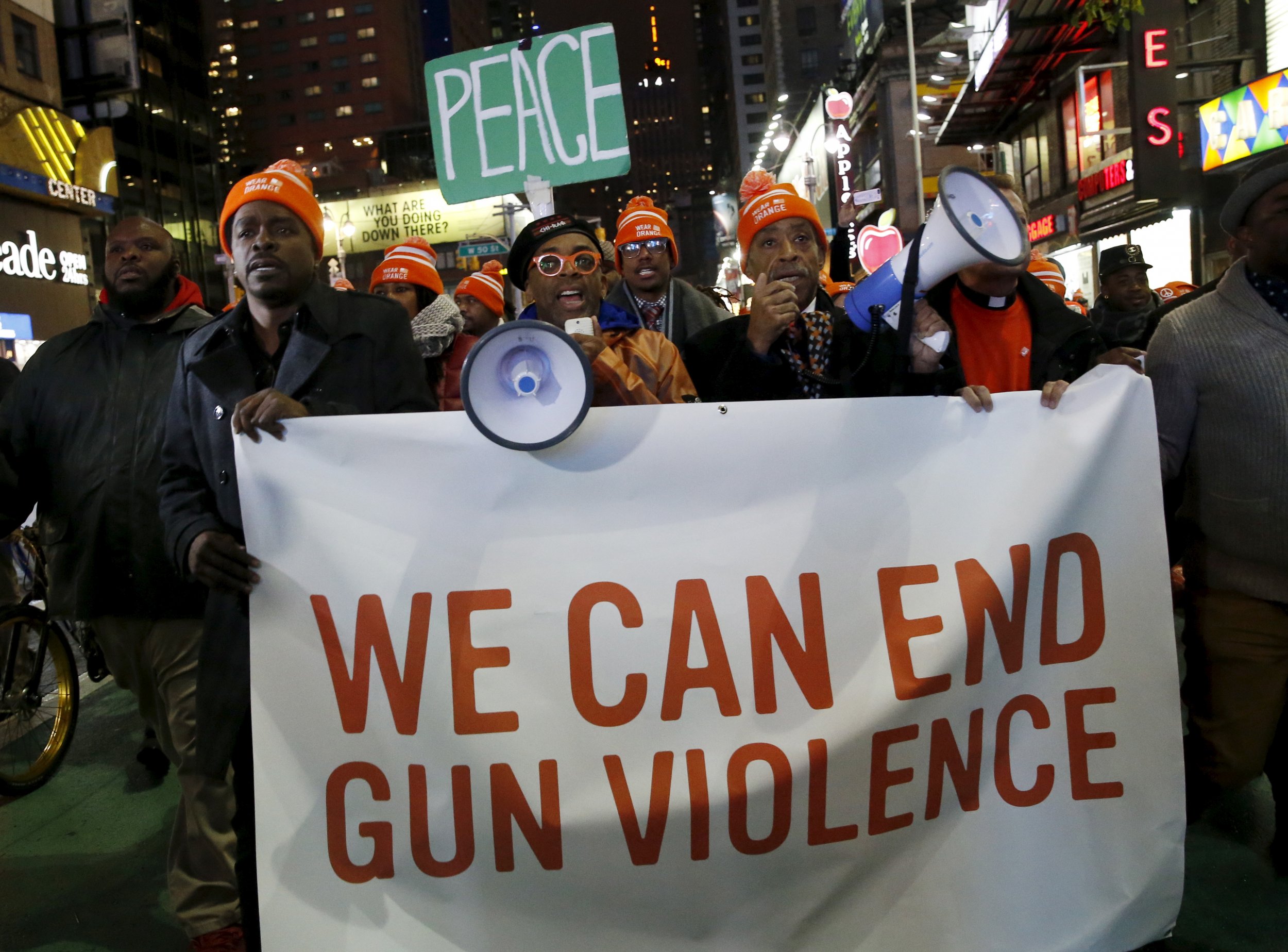 Director Spike Lee and Reverend Al Sharpton lead an anti-gun violence protest on Wednesday following the world premiere in New York city of Lee's new film Chi-Raq, reports Variety.
The march from Broadway to Times Square was to show solidarity with Chicago, which has been racked by protests over the fatal police shooting of 17-year-old Laquan McDonald in October 2014. Officer Jason Van Dyke was charged in November with McDonald's murder, shortly before a video of the incident was made public, leading to civil rights activists accusing the police department of a cover-up.
On Tuesday, Chicago Mayor Rahm Emanuel fired the head of the Chicago police department, Garry F. McCarthy. The Washington Post reports that even though the mayor praised McCarthy for his leadership, he felt the responsibility for the incident ultimately fell on the police chief. "He has become an issue, rather than dealing with the issue, and a distraction," Emanuel said.
The title of Lee's new film is an amalgamation of the words Chicago and Iraq—a reference to the U.S. city's reputation for its high crime rate. The movie is an adaptation of the ancient Greek comedy Lysistrata. In Chi-Raq, the women of Chicago give their husbands and lovers an ultimatum: lose their guns or lose their love.
Spike Lee has come under criticism for his film's title, with some, including Emanuel, concerned it only reinforces the negative stereotype of the city.
At the premiere, Spike accused the mayor of playing politics with McDonald's case, predicting that more "heads will roll." Actor John Cusack, who stars in the film, echoed Lee's sentiments: "It was very tragic information was suppressed for an election cycle."
According to the Chicago Tribune, Rev. Sharpton urged young people in the city to grasp the message of the film and speak up against gun violence.