Lionel Messi: Barcelona Star Given 21-Month Prison Sentence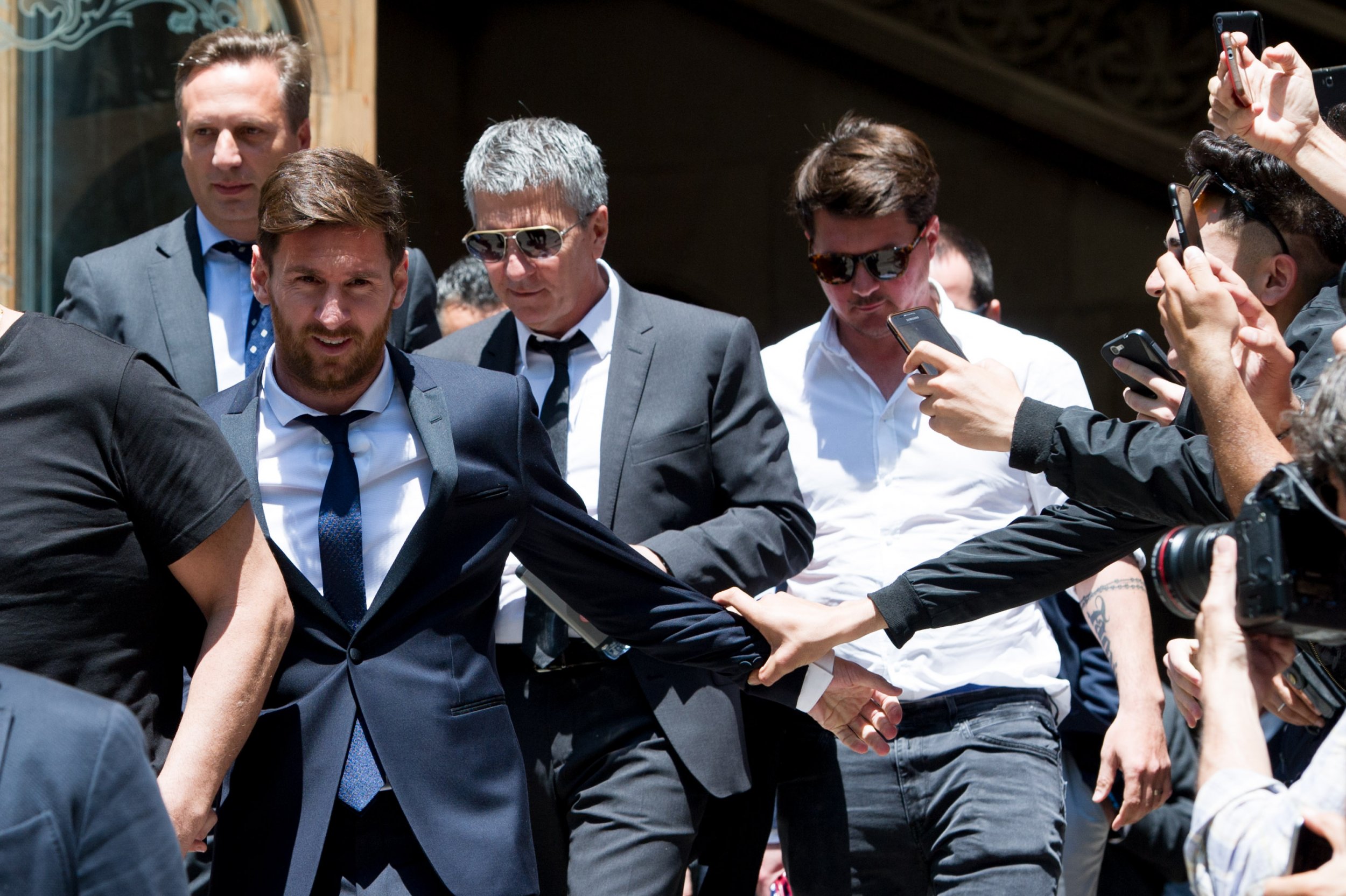 Barcelona star Lionel Messi has been sentenced to 21 months in prison for tax fraud, according to Spanish media, but is not expected to face time behind bars.
The 29-year-old forward's father, Jorge, was also given a jail term for defrauding Spain of €4.1 million ($5/£3 million).
Messi is not expected to spend time in jail, however, as prison terms under two years can be served under probation in the Spanish legal system.
The Argentine claims he "knew nothing" about management of his finances.