Ronaldo: Football Feels 'Abandoned' by Lionel Messi's Retirement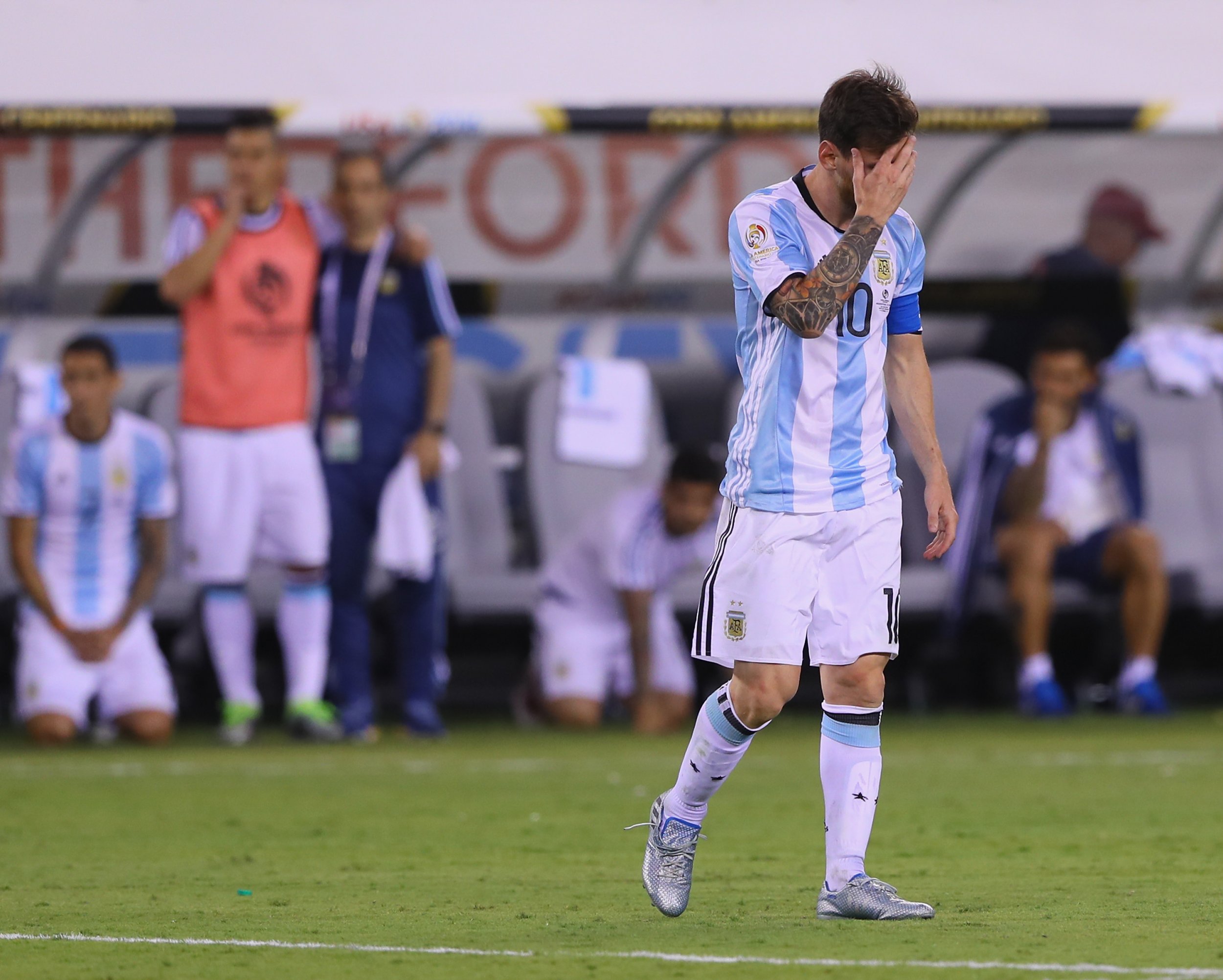 Brazilian footballing legend Ronaldo believes Lionel Messi's decision to retire from international football has left football "feeling abandoned."
Such is the admiration of Messi's talent, Ronaldo has set aside the rivalry between Brazil and Argentina to express hope that the Barcelona forward reverses his decision.
Argentina's defeat to Chile in the Copa America final on Sunday led to Messi's announcement. "It was the thing I wanted the most, but I couldn't get it, so I think it's over," he said.
But Ronaldo, who won the World Cup with Brazil in 1994 and 2002, is among a mass of supporters asking the 29-year-old to do a u-turn.
"It is an extremely personal choice of Messi and we have to respect," Ronaldo told Chinese news outlet Xinhua News.
"We all feel abandoned by Messi, and hope he can change his decision."
Messi, a five-time Ballon d'Or winner, has played in four major finals, including the 2014 World Cup against Germany, but lost them all.
His only major prize on the international stage came at the 2008 Olympics in Beijing when Argentina won gold.