Chelsea: How Antonio Conte Rebuilt Jose Mourinho's Team in His Own Image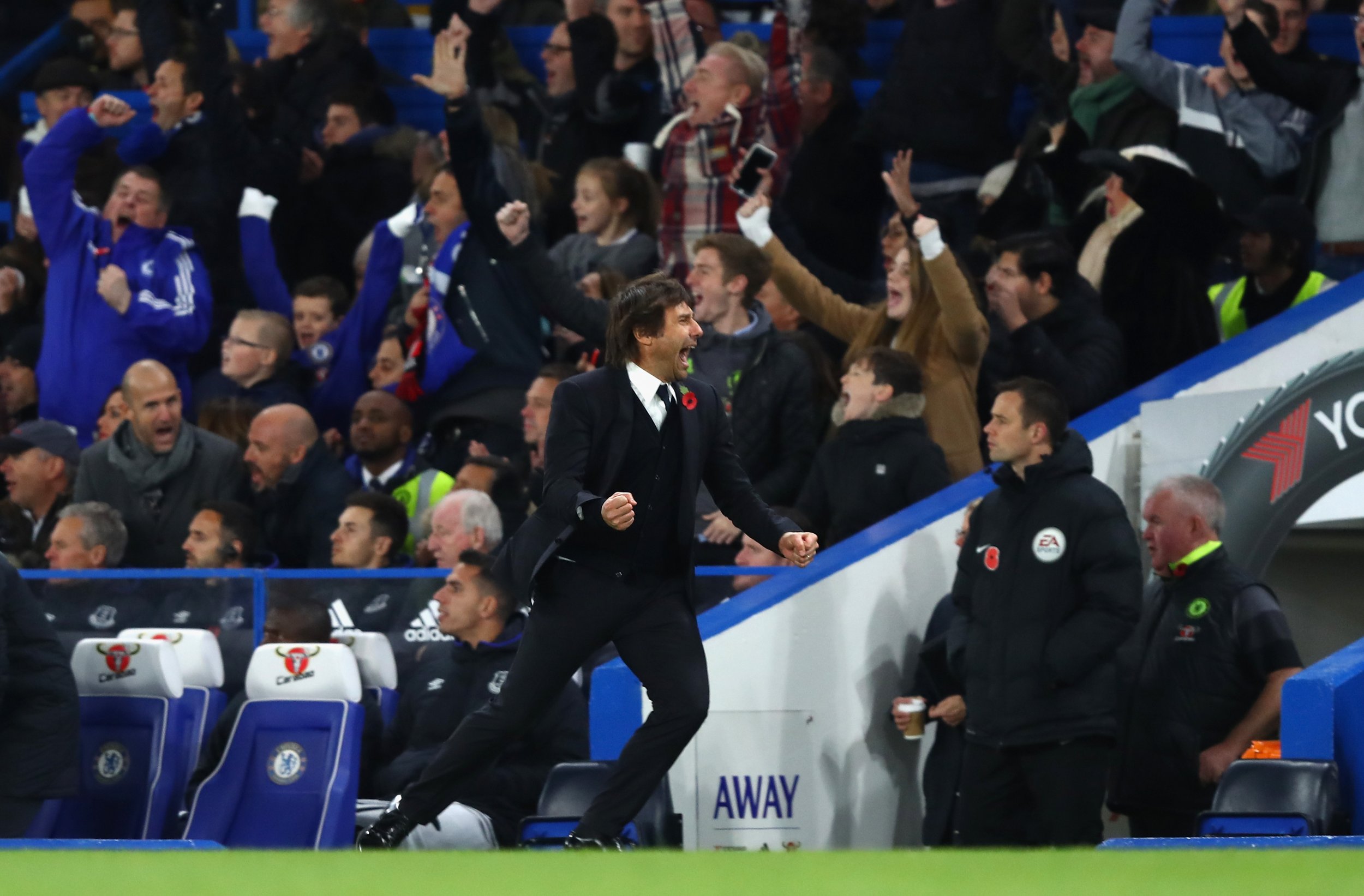 Antonio Conte stood at the edge of his technical area at Stamford Bridge, frowning at what he saw before him. It was Friday, September 16 and Jurgen Klopp's Liverpool was easing to victory over Chelsea under the lights at Stamford Bridge, marking the new manager's first defeat since arriving in west London during the summer.
Conte turned on his shiny leather shoes towards the team of assistants low down in the dugout behind him, and then unleashed a furious examination of his players in his mother tongue. Steve Holland, Chelsea and England assistant manager, looked on in wonder. Conte needed just one word to translate. "Bad," he barked in Holland's direction.
His team had been outplayed, outrun and outsmarted. Despite an almost perfect start to its Premier League campaign, the warning signs had been there for Conte's team. An opening day victory against West Ham had required a last-minute Diego Costa goal. The following week, Conte's side came from behind to beat Watford at Vicarage Road. The points came in August but the performances were less than convincing.
The loss to Liverpool came in the middle of September, after dropping points in south Wales to Swansea and before a resounding 3-0 defeat away to Arsenal. These results to title rivals dampened Chelsea's positive start to the campaign, with just one point in the Premier League that month. One betting company even suspended bets on Conte being dismissed. Greenday's 'Wake Me Up When September Ends' was becoming the soundtrack to the Italian's season. He had seen enough.
Away to Hull City on October 1 marked the birth of Conte's true Chelsea. He had continued in the style that had brought the club success over the past decade—a 4-2-3-1 formation—for the opening fixtures, but now was the time for change. The former Juventus coach set out his side in a "new suit"—a 3-4-3 formation that included Victor Moses and new signing Marcos Alonso as wingbacks.
That day in the KCOM Stadium saw the beginning of a five-match winning streak in the Premier League that has seen Chelsea score 16 times without reply, spelling victory over opponents such as Jose Mourinho's Manchester United and champions Leicester City.
Conte had tailored his team into a style reflecting his own touchline appearance: stylishly slick and fiercely energetic with unrelenting determination. To say the change in formation held all the answers to Chelsea's problems would be doing Conte and his team a disservice.
Since the 47-year-old Italian arrived at the club's state-of-the-art training base in Cobham, he has worked his players like never before. Intense training sessions have come to fruition as teams such as Ronald Koeman's Everton fail to keep up with Chelsea's pace.
Costa, a player prone to fluctuations in weight, looks even leaner than he did in Mourinho's title-winning season, already netting nine goals in 11 league games; David Luiz, a defender once described by Gary Neville as playing like he was controlled by a "10-year-old on a PlayStation," suddenly looks assured at the heart of the defense; and, most importantly, Eden Hazard is once again playing with the panache that earned him PFA Player of the Year in 2015.
Hazard's time at Stamford Bridge looked like it was coming to an end last season. The constant criticism from Mourinho, who demanded he complete his defensive duties, were wearing thin on the Belgian. Joy had been eroded from his game, and reflected in the numbers; Hazard scored six goals in the whole of last season.
On Saturday, he struck his sixth and seventh of this season against Everton in a performance that firmly stated he was back, and will be a cause of terror for Premier League defenders.
Playing with wingbacks has given Chelsea an extra insurance in the backline, while not reducing the focus on attack. Alonso and Moses are the pistons in the Chelsea machine, working up and down the wings, thanks to high levels of fitness, flitting from defense to attack.
Unleashing Hazard to play alongside Costa in attack gives the 25 year old greater freedom and stops the Spaniard from being isolated. Conte has provided the oil for Chelsea's powerful machine.
The Stamford Bridge faithful is already enraptured by the Italian's impact, bellowing his name out to be heard all the way down the King's Road. But Conte has tempered the delirium.
"We must stay calm," he said on Saturday. "Very calm and continue to work to improve." Words that will strike fear across European football.