Cesc Fabregas Opens Up On Life As a Substitute at Chelsea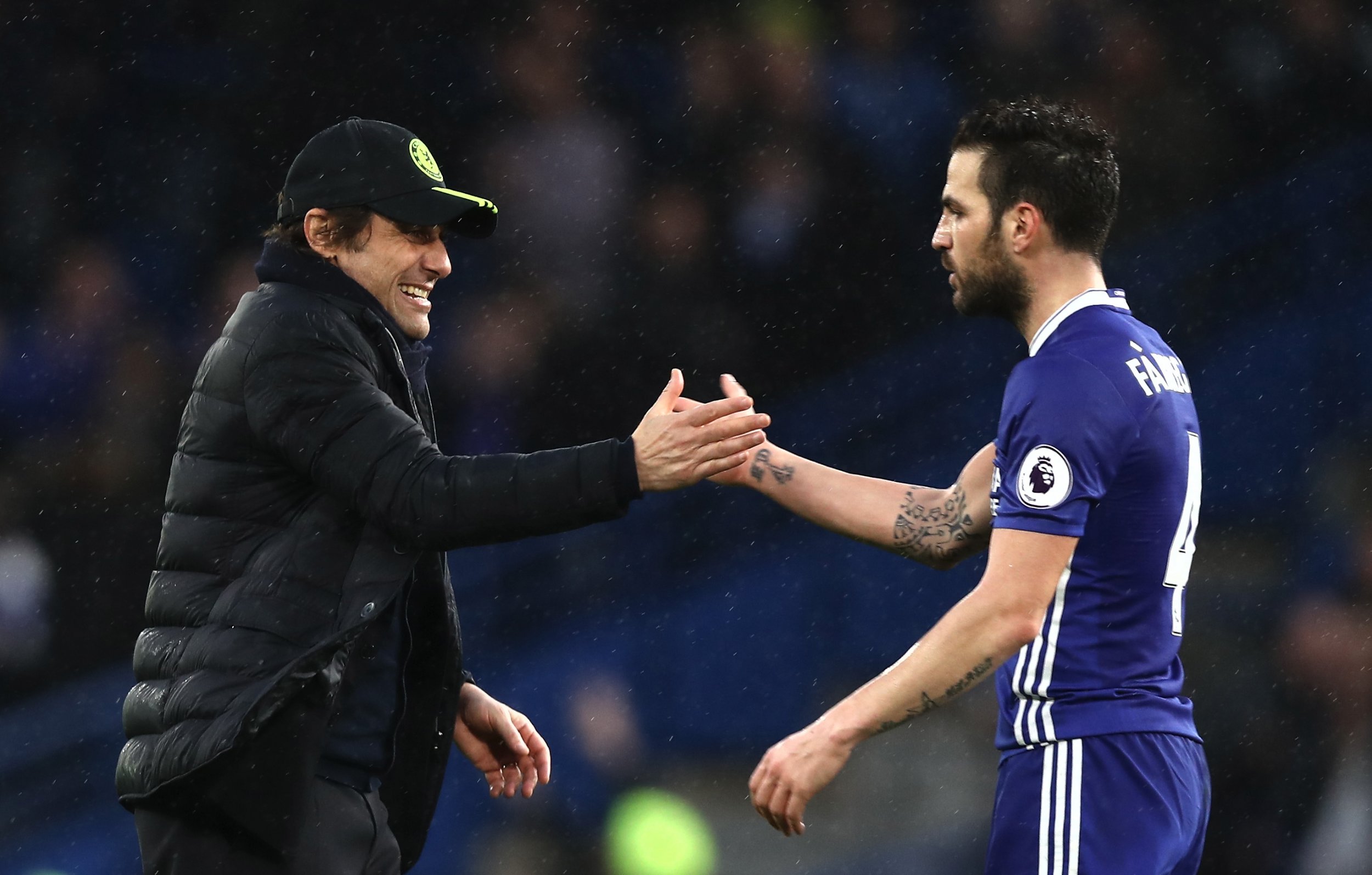 Antonio Conte's decision to view Cesc Fabregas as a substitute at Chelsea caused the Spanish midfielder so much upset he told teammates not to speak to him.
Fabregas started and scored the first goal in Chelsea's 3-1 win over Swansea City Saturday, in what was his first start in the Premier League since the turn of the year.
The 29-year-old was an integral part of the Chelsea side that eased to the Premier League title two years ago. He played an important role at Barcelona and a vital one at Arsenal before then. But this year, he's had to settle with being an impact player from the bench.
"In the beginning, when I didn't play, I told people to not even speak to me because I was really upset," Fabregas said Saturday, as quoted by Four Four Two.
"But now that changes with time, age, maturity and experience, which all help you to understand that the most important thing is always the team.
"Don't get me wrong, I want to play. But sometimes you have to fight for it."
Conte has frequently opted for the imposing power of Serbian Nemanja Matic in midfield for Chelsea this season, alongside the undroppable N'Golo Kante.
But against Swansea City, resurgent since Paul Clement took over in January, he felt the need for more creativity in the midfield.
"Swansea play very, very compact," the Italian told the club's official website. "Probably in this game it was difficult to find the space to play between the lines. I'm very happy for Cesc, but also Nemanja."
Conte praised the spirit of Fabregas, a player not used to being sidelined. "He showed a great professional attitude. I'm pleased to have these opportunities to work with these types of players. We are talking about champions, not medium players, but top players."
With 12 games to go of the Premier League season, and Chelsea 10 points clear at the top of the table, Conte's description of his players as "champions" looks increasingly accurate.