Jose Mourinho Has Much to Learn From Antonio Conte, Says Chelsea's Eden Hazard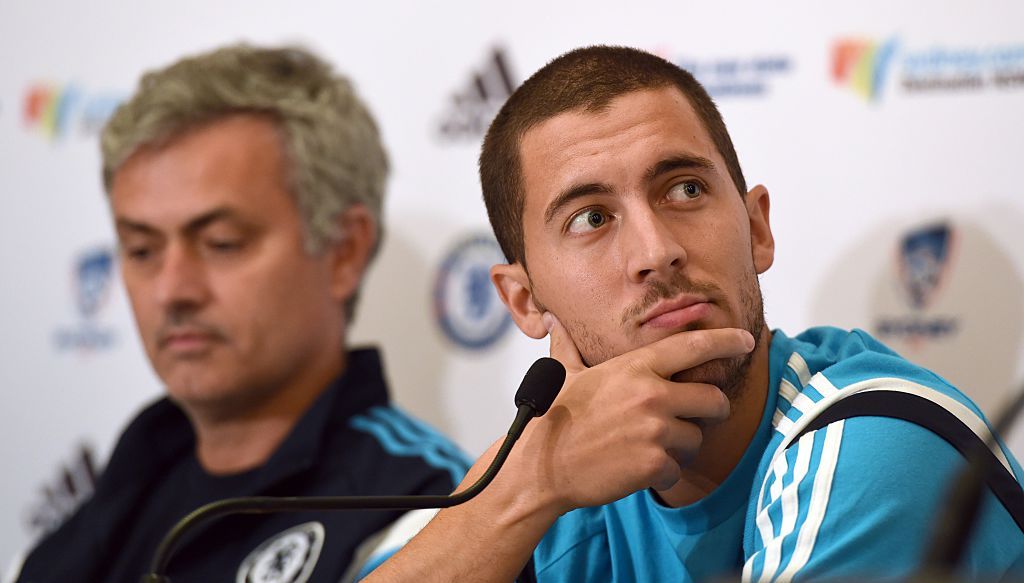 Eden Hazard has praised the work of Antonio Conte, Jose Mourinho's successor at Chelsea, claiming that he improved him in just a week.
Hazard won the Premier League with both Mourinho and Conte, in 2015 and 2017, respectively, as well as being named PFA Player of the Year and runner-up.
Conte, the former Juventus and Italy national team coach, took over from Mourinho last summer, winning the title in his first year at Stamford Bridge, and Hazard says his impact was immediate.
"Even after a week I think I had progressed with him," the 26-year-old Belgian said, as quoted by the Daily Mail.
"I think he's shown not just at Chelsea but also at Juve that he's a good coach and I think he has some good years ahead of him."
Related: Why is Jose Mourinho in Danger of Doing an Arsene Wenger at Manchester United?
Conte is in his second season as Chelsea manager despite speculation over the summer that the 48-year-old Italian was close to leaving Stamford Bridge.
After returning the west London club to the Champions League, Conte is now aiming to take the club to its third European trophy in six years, after Chelsea won the Champions League in 2012 and Europa League in 2013.
"There's a lot of tactics," Hazard said of training with Conte. "It's not always nice as a forward as you have to run, defend and everything, but at least at the weekend, you know exactly what to do, you can even close your eyes and play. That's good."
Mourinho, meanwhile, is now manager at Manchester United, tasked with bringing back the Premier League trophy, a title he has won three times, back to Old Trafford.
His team is currently second in the Premier League table, to rival Manchester City, but only alphabetically; United has the same points and goal difference as Pep Guardiola's City after five games.