Chelsea: The Four Major Issues Antonio Conte Must Address Before The Transfer Window Closes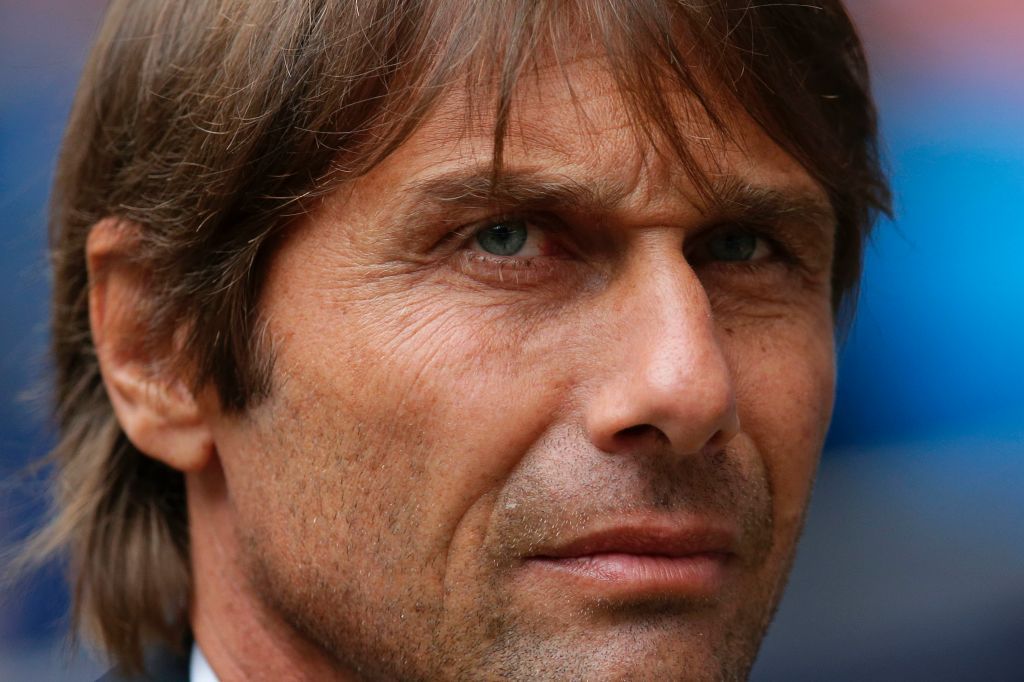 It is just 94 days since John Terry and Gary Cahill lifted the Premier League trophy at Stamford Bridge. In the process, Antonio Conte became the ninth manager to win the championship in his first season in English football. But, since then, a lot has changed at Chelsea.
Conte's future at the club has been questioned as he battles with the Chelsea board over signings. Diego Costa, the team's prolific striker of last season, is unwanted and awol, refusing to return to London. And despite spending around £150 million (about $192 million) this summer, the Italian coach is far from content.
Conte and Chelsea have just eight days to make the necessary changes, before the transfer window closes. So, here, Newsweek looks at the issues that must be addressed.
Ease Pressure On Morata
Alvaro Morata was Chelsea's third signing of the summer, brought in from Real Madrid for £60 million and billed as Costa's successor. The 24-year-old Spaniard has impressed in his first few appearances for the Blues, scoring on his debut against Burnley, but with Chelsea potentially facing 60 games this season he will need some support. Conte doesn't appear to view Belgian Michy Batshuayi as that man despite the 23-year-old scoring four times in the final three games of the Premier League last season. So maybe someone with more experience? Swansea's 32-year-old striker Fernando Llorente has been on Conte's radar since he arrived at Stamford Bridge, having worked with him at Juventus between 2013 and 2015. Jamie Vardy has even been linked with a move to Stamford Bridge. An experienced striker would ease the pressure on Morata.
Related: Chelsea and Manchester United on Alert as Top Target Discusses Future
Add an Attacking Midfielder
Although he played a pivotal role from the bench last season, Conte doesn't appear to see Cesc Fabregas as capable of playing in his team. Fabregas may not possess the intensity Conte demands. With the addition of Tiemoue Bakayoko, Chelsea's midfield has a formidable presence but could still do with a creative addition. Conte will need options in his squad as he faces playing three games a week with Chelsea returning to the Champions League this season. Leicester's Danny Drinkwater has been linked with a move to Stamford Bridge, but doesn't quite have the creative intelligence Fabregas does.
Related: Chelsea Targets Triple Transfer Swoop Before Deadline Day
Strength in Depth on the Wings
The Premier League season had not even begun when Chelsea first discovered its lack of depth. When the team sheets were announced prior to Chelsea's defeat to Burnley at Stamford Bridge on August 12, Conte had named Jeremie Boga as one of his forwards. Eden Hazard was still out injured. Pedro was not yet fully recovered. So Chelsea ended up naming a player barely known outside of west London who was born in the same year Tony Blair became the British Prime Minister. Some claimed it was a message from Conte to the board, presenting his lack of depth. He reportedly wants Antonio Candreva from Inter Milan, but is battling with the club to sanction a bid for a player aged 30.
And Finally, His Own Unstable Situation
Despite the huge success he has brought to Chelsea, Conte's position as manager has never quite appeared certain—something he admitted to this summer. Reports in Germany on Wednesday morning even suggested Chelsea was sounding out Thomas Tuchel, the Borussia Dortmund manager, as a potential replacement. There is little certainty around any manager's future at Stamford Bridge, but Conte will need reassurance and backing. That sunny day in late May, when he lifted the Premier League trophy, already seems a distant memory.