Xavi: This Is Cristiano Ronaldo's Problem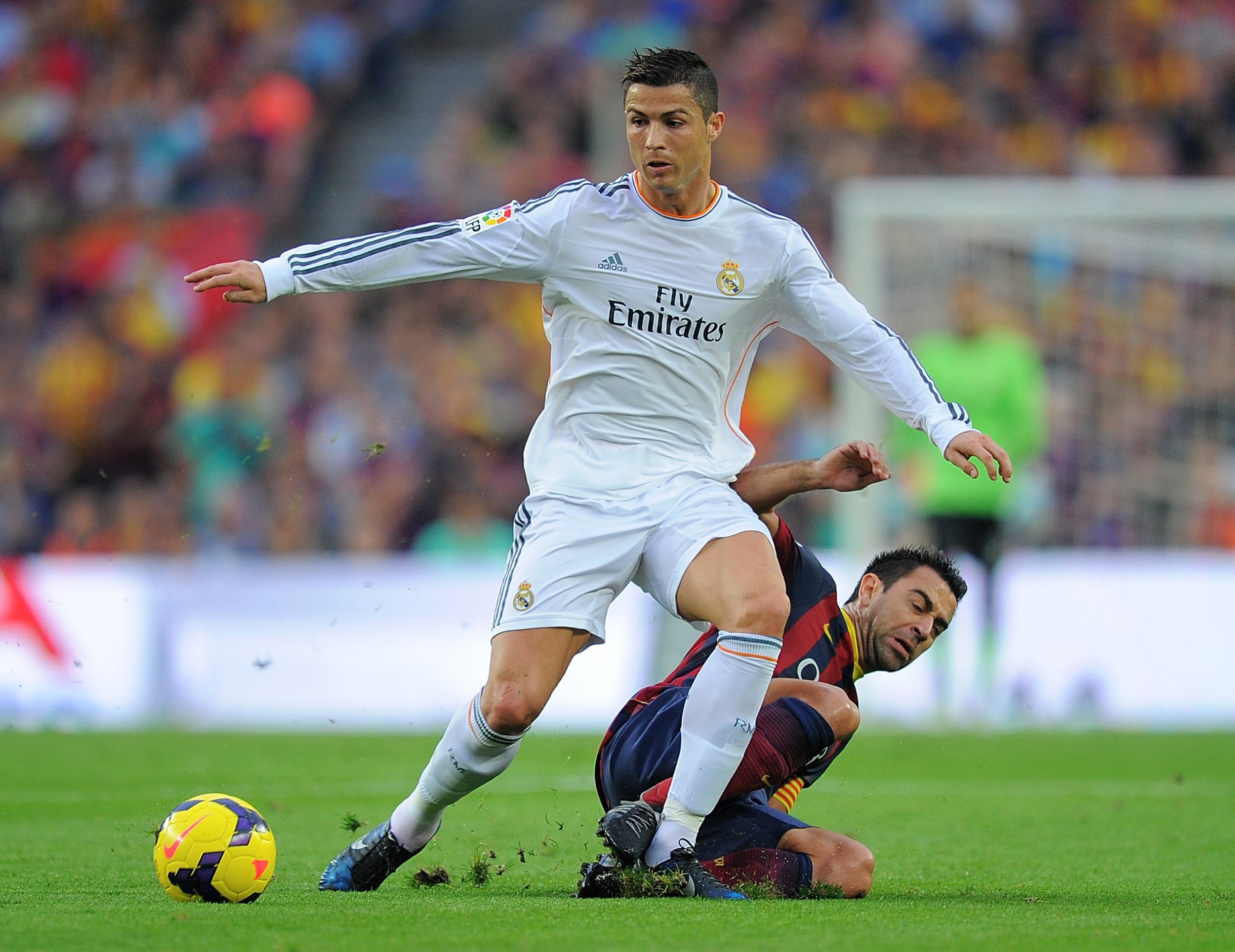 Barcelona star Xavi has hailed the qualities of Cristiano Ronaldo but insists he cannot be compared with team-mate Lionel Messi.
The battle between Barca's Messi and Real Madrid's Ronaldo, as the world's best player, has bubbled for years in La Liga, with the pair winning between them the Ballon d'Or award for the past eight years.
But however Xavi highly rates Ronaldo and believes the Portuguese was unfortunate to be playing in the same era as Messi.
"Ronaldo is a player of his time," Xavi told Cadena SER. "The problem is that there is another who has been pretty much the best player in history.
"Ronaldo is extraordinary but compared to Messi, for me and for everyone who likes football, there are no comparisons.
"Messi will be number one until he wants [to stop]. He's superior to everyone and is the best in the world, unless you are Real Madrid."
Ronaldo, however, is tipped to regain the Ballon d'Or in 2016 after leading Real to an 11th Champions League title and Portugal to Euro 2016 glory.