Will The Warriors Visit Trump At The White House? Steph Curry Has His Say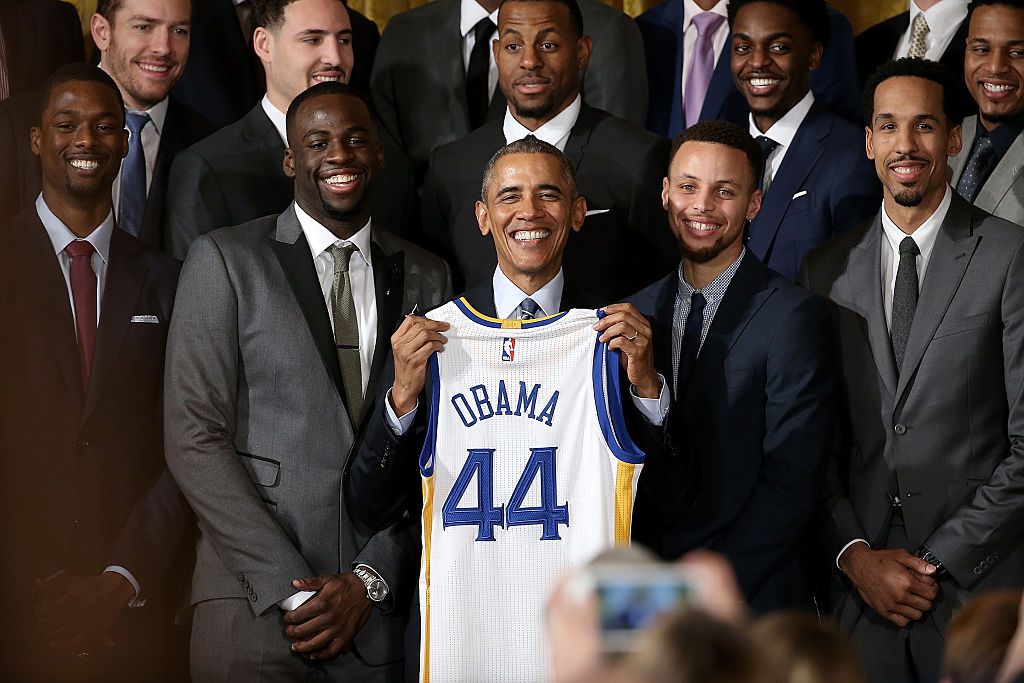 No decision has been made yet over whether the NBA Finals champion Golden State Warriors will visit President Donald Trump at the White House, a team statement reads. But Steph Curry knows what he wants to say.
Curry starred in the series, combining with Kevin Durant to score 41 points in Game 5 on Monday, and beat the Cleveland Cavaliers 4-1 for the Warriors second championship in three years.
Usually, the NBA champions are invited to the White House to meet the president, an event that tends to take place at some point during the following season. But speculation has centered whether the Warriors would refuse a meeting with Trump.
Coach Steve Kerr called Trump a "blowhard" and said he "couldn't be more ill-suited to be president." A decision has not yet been announced, but Curry has made his feelings clear.
"Somebody asked me about (going to the White House) a couple of months ago, like a hypothetical, if the championship were to happen would I do it and I think I answered 'I wouldn't go'. I still feel like that today," he said, as quoted by USA Today. "But, obviously as a team, we're going to have a conversation.
"This is a moment we all need to enjoy together and nothing should distract what we were able to accomplish together. The different kind of ceremonies and traditions that have happened around championship winning teams, we don't want that to taint what we've accomplished this year.
"So we'll handle that accordingly and responsibly and do the right thing for us individually and as a group."
Curry and the Warriors did visit the White House the last time they won the championship, in 2015, but that was to visit the former president, Barack Obama.