Jose Mourinho vs Pep Guardiola: Who's Made The Better Signings?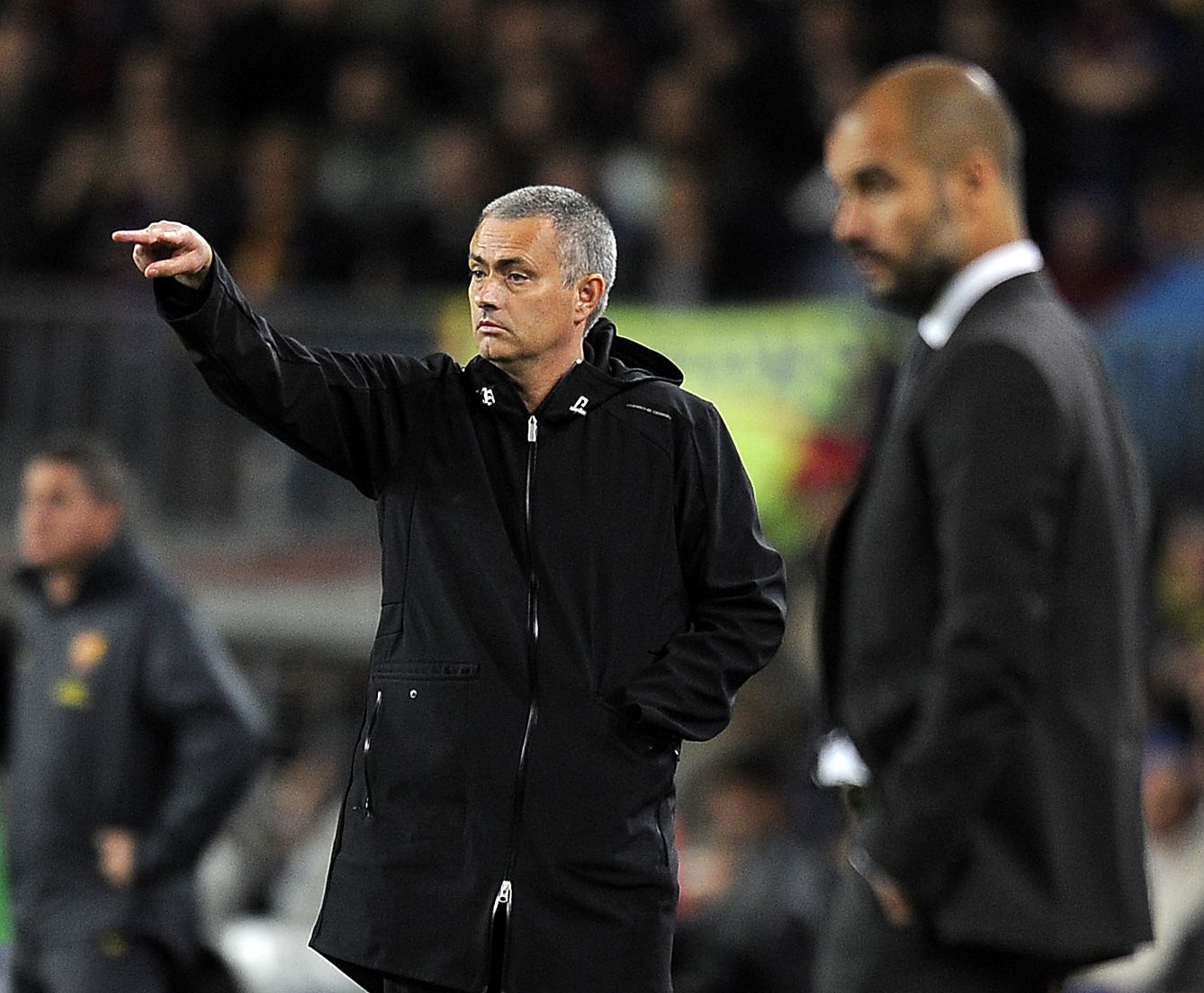 With two months left of the Premier League transfer window, Jose Mourinho and Pep Guardiola have been busily investing to prepare for the challenges of next season.
Recognizing the importance of getting business done early, Mourinho has added to his Manchester United defense by signing Eric Bailly from Villarreal, while Zlatan Ibrahimovic confirmed his move to Old Trafford on social media.
Guardiola has also made two additions to his Manchester City side. Spanish striker Nolito was confirmed by the club on Friday, while Ilkay Gundogan signed from Borussia Dortmund last month.
But how well have the two new managers in Manchester done in the market so far? Newsweek takes a look at the signings.
Manchester United
Zlatan Ibrahimovic
Succeed or fail, we are guaranteed entertainment when the swaggering Swede lands at Old Trafford.
At 34, there are huge question marks hanging over Ibrahimovic on whether he can compete in the fast pace of the Premier League. With a career spanning 17 years, Ibrahimovic has won 27 trophies, including spells in the Eredivisie, La Liga and Ligue 1.
A powerful and prolific figure up front, United's young forwards Marcus Rashford and Anthony Martial will certainly benefit working alongside the former Paris Saint Germain striker.
Ibrahimovic's attraction was even greater to Mourinho as both hold a bitter rivalry with Guardiola. Having worked under the Spaniard at Barcelona for a season, Ibrahimovic said: "You bought a Ferrari but drove it like a Fiat."
Mourinho will just have to hope it's not too late for him to succeed in England.
Eric Bailly
In Chris Smalling, Jose Mourinho has a center-back who is establishing himself in the United team and the Premier League.
But Bailly, a strong and athletic defender, was brought in for a fee reported to be around £30 million to create a more formidable backline.
The 22-year-old impressed last season in La Liga for Villarreal, helping the Spanish side to a top-four finish in La Liga as well as the semi-finals of the Europa League. He missed the second leg defeat to Liverpool due to injury.
Bailly may not be the last addition to Mourinho's squad, though, as he will look to bring in some experienced heads to a youthful defense.
Manchester City
Ilkay Gundogan
A versatile midfield, Gundogan will be a valuable asset for Guardiola at the Etihad Stadium, just not for a while.
A knee injury prevented the German midfielder from representing his country at the European Championships this summer, and he's not expected to be back until October.
But it shows Guardiola's intention to look long-term. The 25-year-old has impressive ball retention while also constantly producing penetrative passes from the midfield.
Gundogan's biggest draw to the blue side of Manchester was to work with Guardiola, showing his willingness to learn.
Nolito
Like Ibrahimovic at United, Nolito's academy days are well behind him. At the age of 29, the Spaniard was a late bloomer in football, having battled for a place in the Barcelona B team just five years ago.
But it has been a humble rise. From the Atletico Sanluqueno in the second tier of Spanish football to Guardiola's Manchester City, Nolito proved his worth via Barca's second team and Celta Vigo.
At 5-foot-9-inches, the only concern for City is whether he will be able to compete in the physicality of the Premier League.
Although, with Sergio Aguero and Wilfried Bony as other attacking options for Guardiola, Nolito isn't expected to feature weekly.