Manchester United Target Zlatan Ibrahimovic Wants 'Revenge' Over Pep Guardiola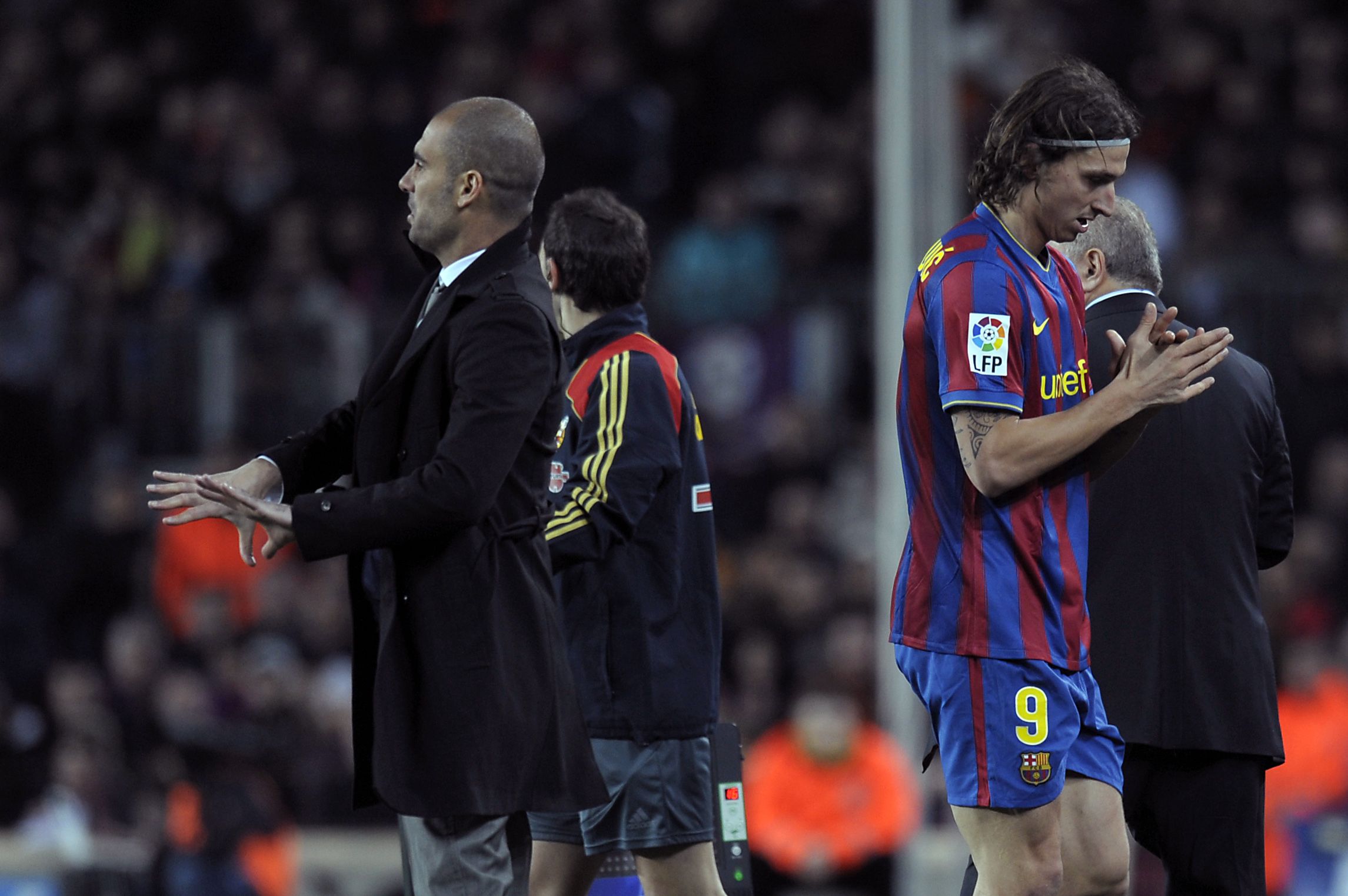 Manchester United target Zlatan Ibrahimovic is keen to inflict "revenge" on his former Barcelona boss Pep Guardiola, according to the Swede's agent.
Former Paris Saint-Germain striker Ibrahimovic played under the Spaniard while at the Camp Nou from 2009 through 2011, but the pair had a notoriously difficult working relationship.
With Guardiola taking charge at Manchester City, an Ibrahimovic move to Old Trafford would see another rivalry reignited after Jose Mourinho took charge at United earlier this month.
The 34-year-old's agent, Mino Raiola, has suggested the opportunity to beat Guardiola makes Ibrahimovic keen on a move to Manchester.
"I think he wants revenge on Guardiola, although he does not live for it because you shouldn't have two graves — one for him and one for the enemy," Raiola told Marca.
"You learn more from defeats than you do from victories, and Zlatan learned a lot from what happened with Guardiola."
Ibrahimovic won the La Liga title with Guardiola but has since criticized his former boss' treatment of him, once saying he "bought a Ferrari but drove it like a Fiat."
Raiola added: "Zlatan admits he is a great coach and I can think it but refuse to admit it."
Ibrahimovic is not expected to announce his next club until after his Euro 2016 is complete.