What Could Zlatan Ibrahimovic Bring to Manchester United?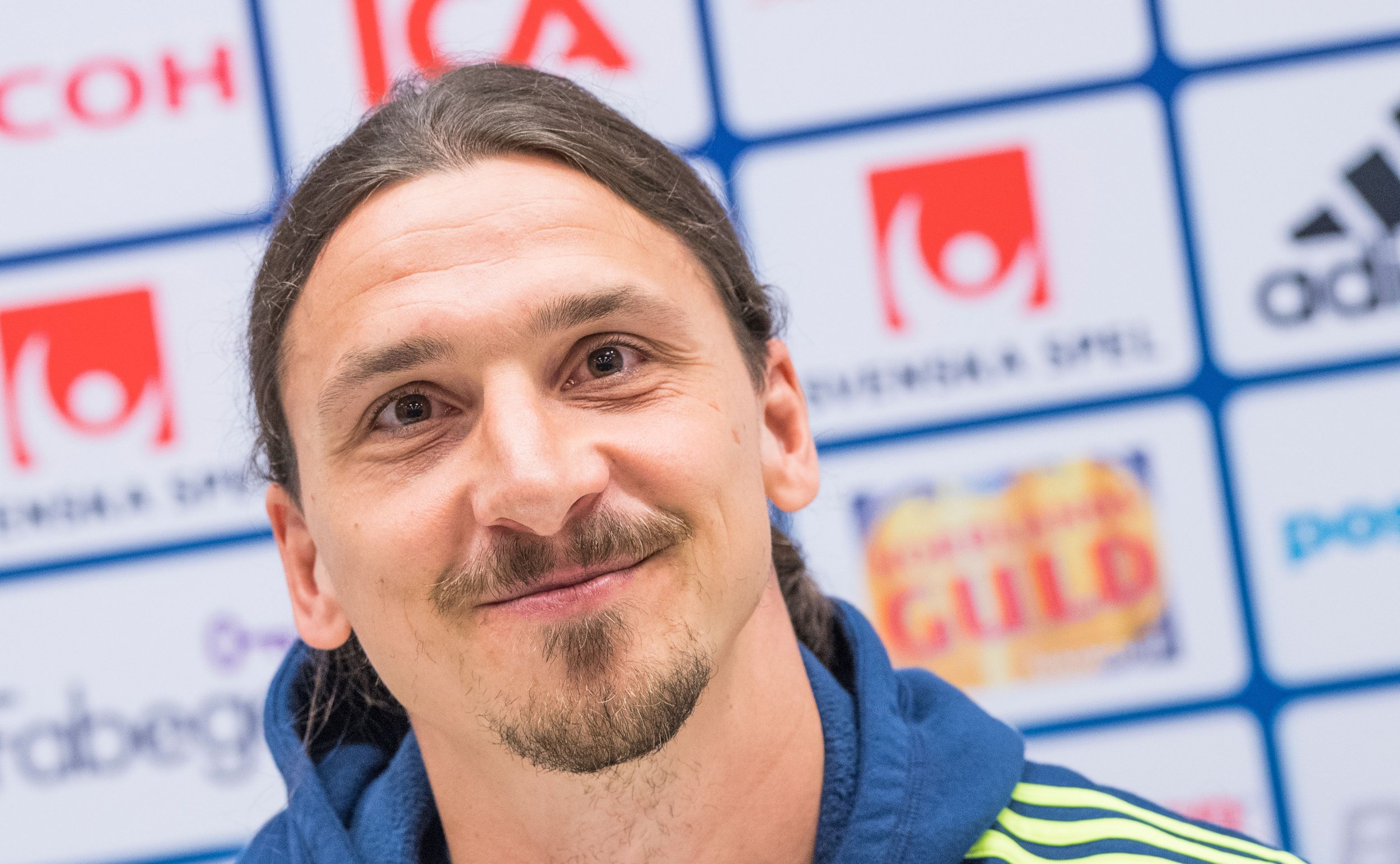 A sensational reunion between Zlatan Ibrahimovic and Jose Mourinho at Old Trafford remains a possibility with the Swede coy about a move to Manchester.
United looks set to announce Mourinho as manager this week, and Ibrahimovic has refused to rule out working with his former boss again, whom he played for at Inter Milan.
Ibrahimovic revealed that he had "concrete offers from the Premier League" but said he wouldn't give "guarantees." When asked if he'd been approached by United, the striker grinned, paused and said: "Let's see what happens."
Here, Newsweek looks at what Ibrahimovic could bring to a Mourinho-led United team next season:
Winning mentality
Mourinho is one of the most decorated managers in football. In a career spanning 15 years, the Portuguese boss has steered clubs from Portugal, England, Italy and Spain to 22 major trophies.
Three of those titles came while with Ibrahimovic in Milan, and the striker boasts 29 major trophies himself. The confidence that has been lacking at Old Trafford would surely be restored should the duo join up once again.
"I have spoken with him [Mourinho] every day since I left Inter," the 34-year-old said.
"I believe he is the man to bring them back to the top. Wherever he went he has won. He knows what he is doing. If you want to win, you bring Mourinho." And Mourinho wants to win, so he may bring Zlatan.
Goals
It doesn't matter where he goes, Zlatan always finds the back of the net. In his four seasons at Paris Saint-Germain —all aged 30 and above—Ibrahimovic has scored 113 goals in 117 appearances. Only Lionel Messi and Cristiano Ronaldo are more prolific.
Since his career began in 1999, he has scored 392 goals in 677 games. Despite appearing to head into the twilight years of his career at the age of 34, Ibrahimovic has shown no sign of slowing down. Last season, in fact, was his most prolific, scoring 50 goals in 51 matches for PSG.
This is an area where Manchester United are desperately lacking. Last season, under Louis van Gaal, United scored just 49 goals in the Premier League, a damning statistic for a club renowned for its attacking qualities.
Ability
At six-foot-three-inches tall and with a broad frame, Ibrahimovic is an imposing presence for any defence. He's strong in the air and holds the ball up well while his team-mates advance up the field.
One moment that encapsulates the qualities of Ibrahimovic came at the expense of England. Playing for Sweden in a 4-2 victory over Roy Hodgson's team in 2012, Ibrahimovic scored a spectacular overhead kick from outside the penalty area. His reaction? "You can't coach brilliance like that."
Ego
This is a man who once said: "I can't help but laugh at how perfect I am." Confidence is certainly not in short supply.
The only issue for Ibrahimovic is playing in the same era as Messi and Ronaldo. The duo who play in La Liga have shared the Ballon d'Or over the past nine years, with Zlatan a mere observer. This has failed to affect the Swede's confidence, however. "In my head, I am the strongest of all," he once said. "I certainly don't need the Ballon d'Or to prove that I am number one."
While Ibrahimovic would be pleased to reunite with an old friend in Mourinho, the prospect of going up against Pep Guardiola's Manchester City would see him face an old foe. Guardiola managed him at Barcelona but their relationship ended on sour terms as Ibrahimovic felt he was not used properly.
"When you buy me, you are buying a Ferrari," he said. "If you drive a Ferrari you put premium petrol in the tank, you hit the motorway and you step on the gas. Guardiola filled up with diesel and took a spin in the countryside. He should have bought a Fiat."
Experience
A move to the Premier League has appeared to be on the cards for the past few years. Ibrahimovic conquers wherever he goes, winning league, cups and individual accolades.
He has won domestic leagues in Holland, Italy, Spain and France, leaving only England and Germany remaining among the elite. The Premier League holds its breath at what Ibrahimovic will bring to England.