Who is Moise Kean, Juventus's 16-Year-Old Champions League History-Maker?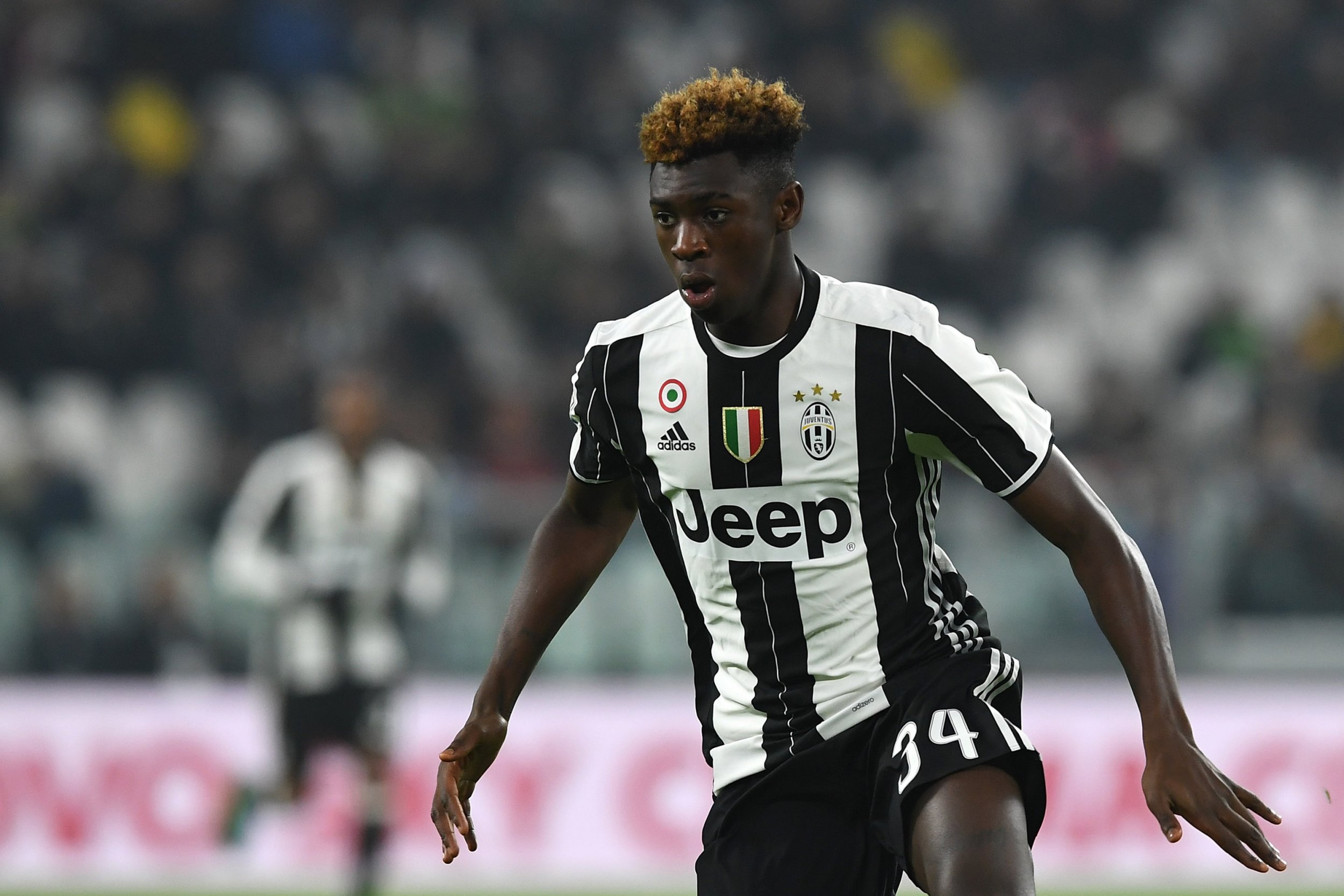 With six minutes remaining on referee Mark Clattenburg's watch in Seville, Juventus manager Massimiliano Allegri made history with his choice of substitution.
Number five, Miralem Pjanic, was replaced by number 34, 16-year-old Moise Kean. Kean's debut appearance in the Italian side's 3-1 victory over Sevilla in group H marked the first footballer born in this millennium to play in the Champions League.
Kean, whose exact age on Tuesday was 16 years and 267 days, had made his debut appearance in Serie A, from the bench, on Saturday in a 3-0 win over Pescara. He became this first player born in 2000 to play in Europe's top four leagues.
Here, Newsweek looks at who The Old Lady's latest prodigy is:
Born and Raised…
In the small city of Vercelli, found in the north of Italy. Kean's mother is Italian and father is African with family roots coming from the Ivory Coast.
Inception in Italian Football…
Moving through Italian youth football, Kean spent time with Asti and Torino before joining Juventus in 2010 as a 10-year-old.
His already well-developed physique has seen Kean play in older age groups throughout his time in Turin, as well as with the Italian national team.
Kean's prolific record saw him rise through the ranks, from U15s to U19s, before catching the eye of Allegri in the first team.
Who Are His Influences?
Kean has powerful influences both on and off the pitch.
To hone his ability as a player, he is fortunate to be playing under Allegri, the Italian manager who has guided Juventus to five trophies and a Champions League final in two years at the helm.
The 49-year-old Allegri also played a role in moulding Paul Pogba into the world's most expensive player, as he signed for Manchester United this summer from Juventus for £89 million ($110 million).
Away from the pitch and at the negotiating table, Kean is in capable hands. Mino Raiola, the superagent who has a client list including Pogba, Zlatan Ibrahimovic, Mario Balotelli, Romelu Lukaku and Blaise Matuidi, represents the 16-year-old.
There is, of course, already rumors linking Kean with a move to Europe's biggest clubs.
Style of Play?
Not only does Kean share the same representative as Balotelli and Lukaku, he also bears a resemblance to their style of play.
Although not quite as muscular as Lukaku at 16, Kean's appearance does not represent his age. Standing at six feet, the forward has the presence of the Belgian in attack but also the ability of Nice's Balotelli to create moments of magic in front of goal.
Kean is alert in the frontline, using his incredible pace to get away from defenders and cool composure to finish past goalkeepers.
Where Next?
With a man like Raiola in his corner, anywhere.
Kean has been linked with moves to Manchester City and Arsenal in the Premier League, Real Madrid in La Liga and Paris Saint Germain in Ligue 1.
For the time being, however, Juventus will be keen to keep hold of its potential superstar and mould him into a player to lead the club to further league titles, and, one day, break Pogba's world-record transfer.