Exclusive: John Barnes Tells Newsweek Why Liverpool is Still An Underdog in Title Race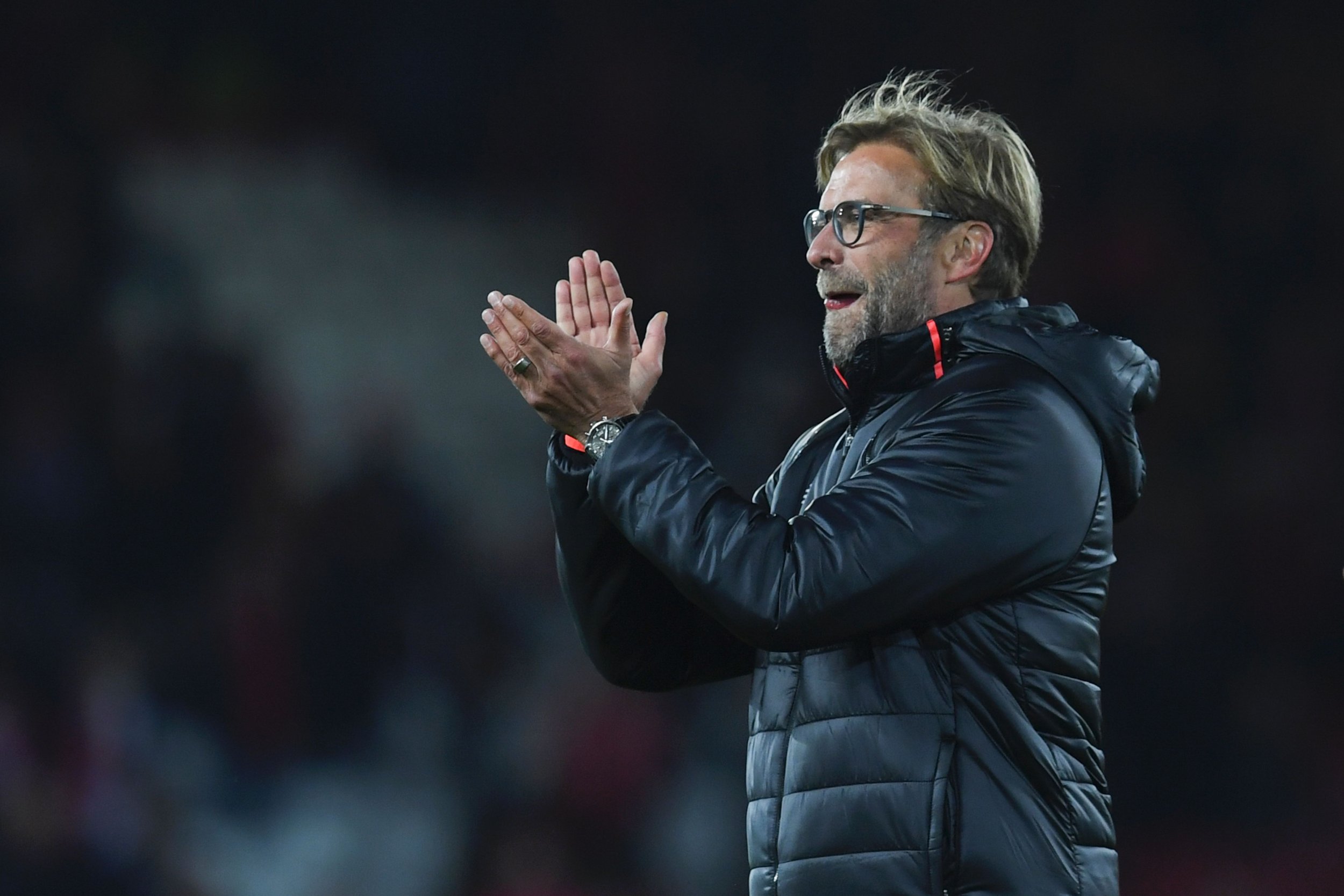 Jurgen Klopp's Liverpool remains an outsider in the Premier League title race and must not get "carried away" despite being league leaders, according to John Barnes.
After returning from the international break, Klopp will take his squad down to the south coast of England to face Claude Puel's Southampton, and it is in formidable form.
Nine wins in the last 10 games, which includes an average of three goals per game, has elevated Klopp's side to the top of the Premier League table—but club legend Barnes believes Liverpool is still the overachieving underdog.
"Manchester City, for me, are still the favorites [for the title]. Chelsea and Liverpool are up there, too, but Manchester City are favorites and there is still a long way to go," Barnes told Newsweek. "Man United will also come back. As Klopp says, don't get carried away.
"We've started well, we're doing really well at the moment so everything is good, but are we the favorites? No, Manchester City still are and I would think Chelsea are still above us from that point of view, and maybe even Arsenal and Man United."
Two points separate the teams in the top four of the Premier League but only Antonio Conte's rejuvenated Chelsea is in better form over the past five games. Barnes, who played 314 times for Liverpool between 1987 and 1997, sees a slight change in approach this season.
"They're a breath of fresh air," he says. "They play with a lot of energy, a lot of enthusiasm. They're very intense. Klopp has them playing much more direct than before, which isn't right or wrong, but what they're doing is a reflection of the manager.
"The most important thing about that is the fans completely buy into what the manager wants, which goes onto the pitch and, therefore, the players have to do what the manager wants."
This, the 53-year-old says, was not the case under Klopp's predecessor Brendan Rodgers. "When Brendan Rodgers was there and towards the end when the players and fans, particularly, didn't buy into what he was doing, that went onto the pitch—therefore the players didn't do what he wanted, and they blamed Brendan Rodgers, not the players."
Barnes believes this backing from the Kop allows Klopp the freedom to make radical changes without resistance. Daniel Sturridge's lack of playing time this season and Klopp's decision to outcast Mamadou Sakho, the Frenchman who fell out with his German manager on the club's pre-season tour and was subsequently sent home, for example, would have been met with uncertainty had Rodgers been at the helm, Barnes says.
Rodgers, the Celtic manager who sat in the Anfield dugout from 2012 through last summer, led Liverpool to its highest league finish in five years, propelling the club from seventh in 2013 to second in 2014. A slip from Steven Gerrard saw the club's title dreams shattered with two games to go in the season as Rodgers's side lost 2-0 at home to Chelsea.
But Barnes sees Klopp taking Liverpool that one step further. "Given time," he says, "I believe he can make Liverpool competitive enough to challenge for the league title. Liverpool aren't going to dominate as they did in the past, but neither is Man United or Arsenal under [Arsene] Wenger for a few years.
"I think now you are going to see different teams winning the league every years. It's going to be much more difficult. Klopp's not going to take Liverpool back to being the top team, winning the league every year, but they will be competitive. They can win the league given time."