Liverpool: Jurgen Klopp to Hijack Arsenal Deal in Late £75 Million Swoop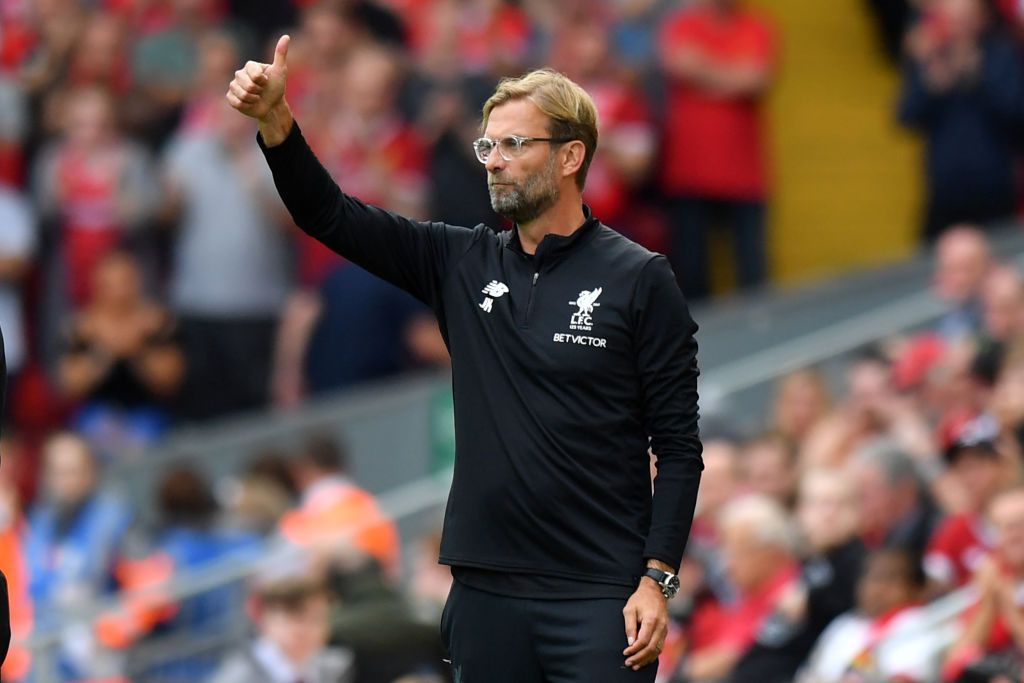 If the 4-0 humiliation of Arsenal at Anfield on Sunday wasn't enough, Liverpool is now looking to ruin the north London club's transfer window.
Liverpool leapfrogged Arsenal over the weekend. Having pipped Arsenal to the final Champions League qualification place last season, Jurgen Klopp's team obliterated Arsene Wenger's on the field in their first meeting of the new season. And now they're looking to get even stronger.
Arsenal has reportedly spent the summer trying to sign midfielder Thomas Lemar from AS Monaco without any luck. But now Liverpool is going to try its chances with a £75 million (about $98 million) bid for the 21-year-old Frenchman, according to the Daily Mail.
The offer is part of a last-minute £200 million (about $240 million) spending spree at Anfield. Klopp's club is going after Lemar, Naby Keita and Virgil van Dijk in the final 72 hours of the summer transfer window, which closes on August 31.
Liverpool looks set to sign Keita, the midfielder, for a club-record fee from RB Leipzig, but he'd be unlikely to play in the famous red jersey until 2018.
Related: Arsene Wenger issues warning as Chelsea's prepares bid for midfielder
Van Dijk, the Southampton defender, has been a target for Liverpool throughout the summer, so much so that the Merseyside club had to apologize to Southampton for its pursuit of the 26 year old.
But Liverpool will make a final surge for the Dutchman, who has said he wants to leave St. Mary's. While there are minimal issues with Liverpool's lethal attacking line, the defense has been unsteady over the past year, preventing Klopp's team from mounting a title challenge.
Should Liverpool complete the three signings, it would take spending to a level with Manchester City, and propel it past Manchester United's £150 million incomings this summer.
Any deals they make could be in place to face Manchester City at the Etihad Stadium on September 9 after the international break.