Mesut Ozil May Get the Hairdryer Treatment Again if He Joins Manchester United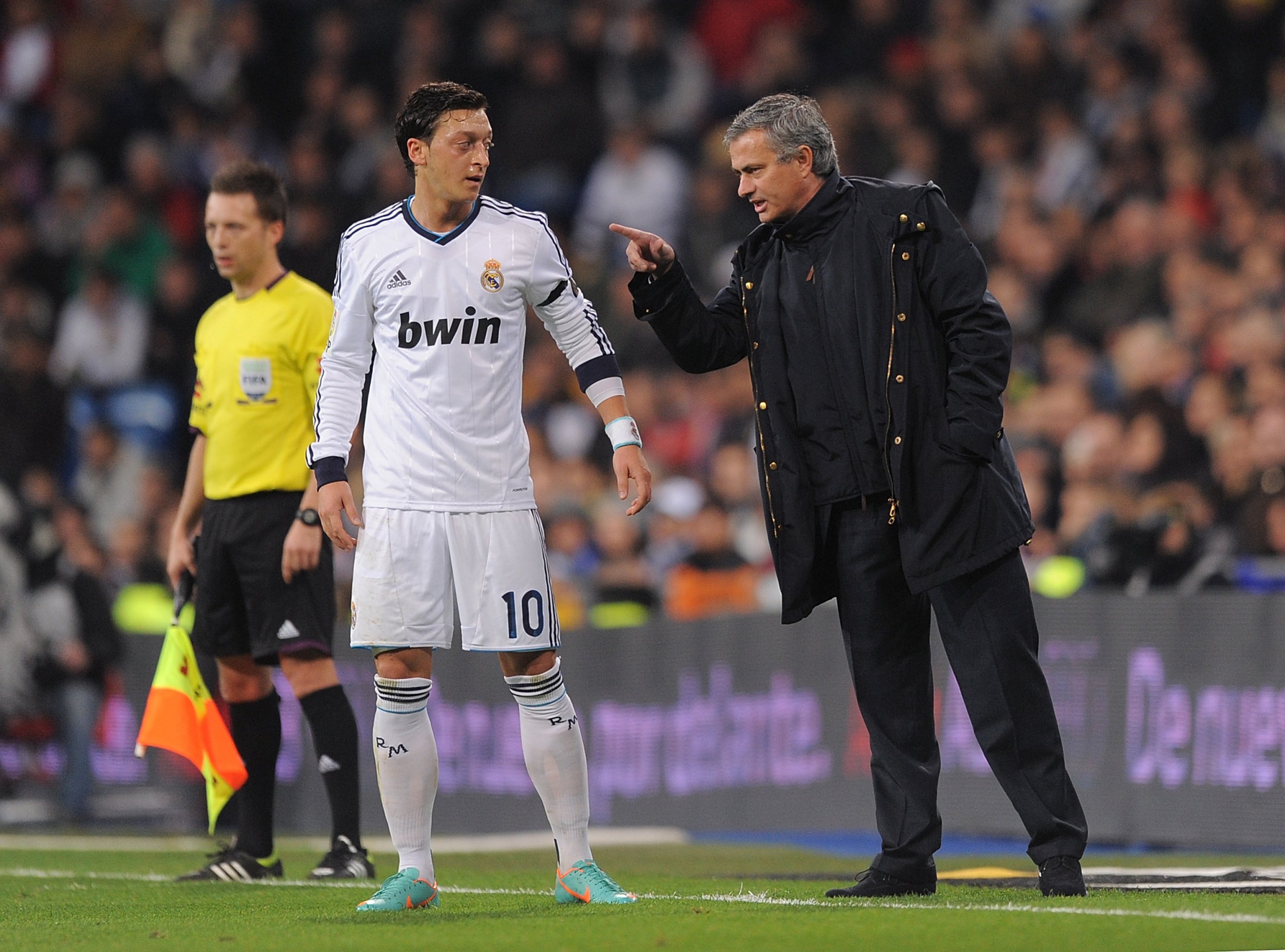 It is a phrase synonymous with Manchester United's most successful manager. When Sir Alex Ferguson was in need, he turned to the 'hairdryer treatment,' a verbal barrage of frustration intended to strike fear into his players and panic them into a better performance.
Ferguson only used it six times, he claims, in 27 years as manager at Old Trafford, but the infrequency made it all the more effective. Wayne Rooney wrote in his autobiography that there was "nothing worse."
Jose Mourinho is the latest man to take Ferguson's seat in the Old Trafford dugout, and the most successful yet. Mourinho delivered three trophies, albeit not the most prestigious, in his first year in the job. He is looking to form a squad that can return the team to the status it had under Ferguson, and the player linked with joining Mourinho has experienced his own version of the 'hairdryer treatment.'
On Friday, the Daily Mirror reported that Arsenal midfielder Mesut Ozil had already told some of his teammates that he would be leaving the club and joining Manchester United.
Related: Mesut Ozil told Arsenal teammates which club he's joining, but Wenger knows nothing
While together at Real Madrid, Mourinho and Ozil ended Barcelona's domination in Spain, winning the Copa dey Rey in 2011 and La Liga title the following year. But it wasn't always a warm relationship, as Ozil recalled in his autobiography a day when Mourinho scolded him during a furious dressing room bust up.
"You think two beautiful passes are enough? You think you're so good that fifty percent is enough?!" Ozil wrote in Gunning For Greatness, remembering Mourinho's fury.
"He pauses. Stares at me with his dark brown eyes. I stare back. Like two boxers at the stare-down before the first round."
Ozil revealed that he threw his Real Madrid jersey at Mourinho, to which, according to Ozil, the Portuguese coach said: "Oh, are you giving up now? You're such a coward. What do you want? To creep under the beautiful, warm shower? Shampoo your hair? To be alone?"
"Or do you want to prove to your fellow players, the fans out there, and me, what you can do?"
Much of the criticism leveled at Ozil during his Arsenal career has surrounded the amount of effort he puts in. Under Mourinho at United, he will be fully aware that greater exertion will be demanded, or he risks the verbal assault so infamous in the home dressing room at Old Trafford.