Jose Mourinho Speaks Privately to Manchester United Owners About Ed Woodward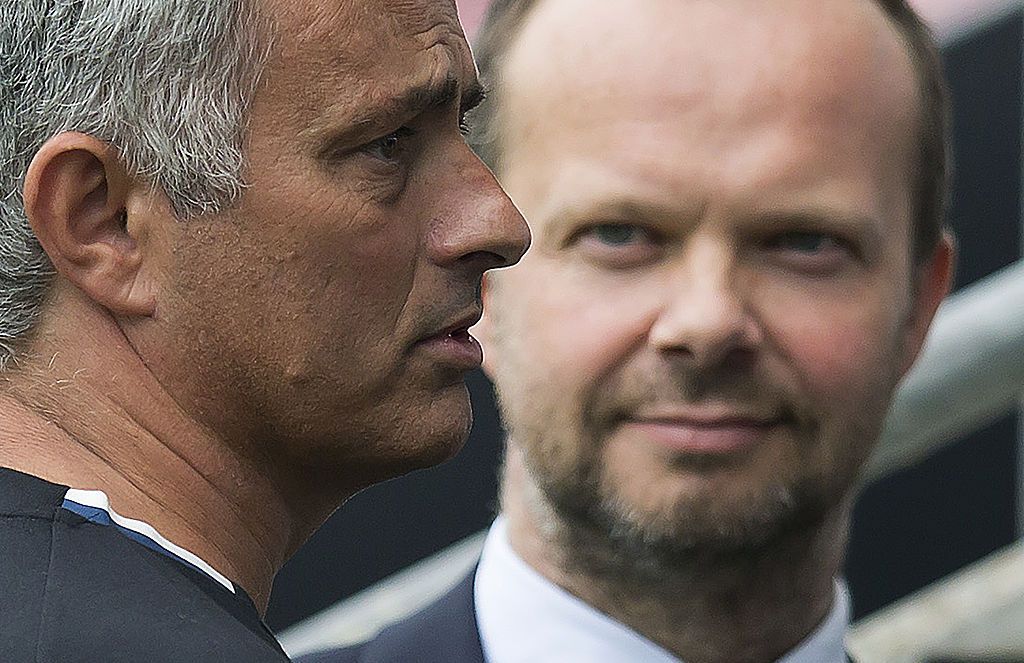 Jose Mourinho has met privately with Manchester United's owners to reassure them that his relationship with executive vice chairman Ed Woodward is amicable, according to reports.
There is a suggestion that Mourinho has grown frustrated with Woodward at Old Trafford, especially after the executive's failure to bring in a fourth signing this summer.
Mourinho has spoken to the Glazer family, majority owners of United since 2005, to assure them that he and Woodward have a good working relationship, according to the Manchester Evening News.
Since joining United, the manager has put pressure on Woodward publicly to meet targets. At the end of last season, the Portuguese coach spoke about the list of players he wanted that had presented to Woodward.
Related: Even Jose Mourinho doesn't think he'll be at Manchester United very long
"Ed Woodward has my list, what I want, what I would like for more than two months," he said, as quoted by the BBC. "So now it's up to him and the owners. But I don't care about football for now."
But in the past week, speculation over Mourinho's future has grown uncertain. In an interview with French television, the United manager said that he would not be ending his career at Old Trafford.
"The only thing I can say is that I am still a coach with worries, with ambitions and with the desire to do new things," Mourinho said.
"My son who lives in London went to Paris to see a PSG match and he did not go to Manchester. Why Paris? Because there's something special. Magic, quality, youth, it's fantastic."
In a press conference prior to United's Champions League tie against Benfica, Mourinho failed to ease concerns. "Nothing is happening, I'm not signing a new five-year contract," he said. "I'm at Manchester United, I have a contract and that's it.
"I have my contract that ends in May/June 2019, we are in October 2017, so I don't know what to say."