Is Jose Mourinho in Danger of Derailing Manchester United's Season?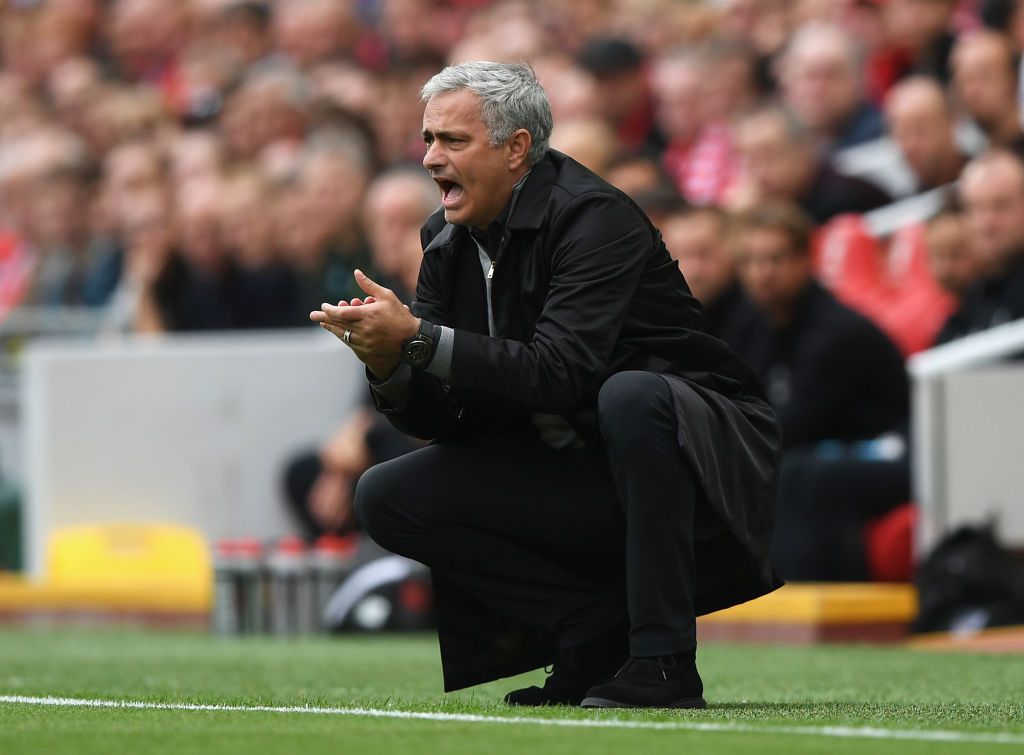 There's nobody in the world of football, and arguably few beyond, that is not aware of Jose Mourinho's nickname. That well-remembered day in the summer of 2004, from a press conference in the bowels of Stamford Bridge, when a fresh-faced Mourinho with only a tinge of grey announced himself in English football. "I am not one of the bottle," he said. "I am the special one."
That name has followed him for 13 years, from England to Italy to Spain, although variations have been created along the way. When Mourinho returned to Chelsea in 2013, he called himself "the normal one." But whatever he does, wherever he goes, that slogan he created for himself will remain.
The problem is, Mourinho may be in danger of creating another nickname for himself, one that he wouldn't approve of quite so much. The title "Enemy of Football" has been thrown at the Portuguese a few times, most recently this weekend in the Mail on Sunday following his Manchester United team's drab goalless draw at Anfield. So disappointed were fans with the quality of the game, the BBC's highlights show Match of the Day screened it last that night.
Related: Is Jose Mourinho already plotting his Manchester United exit?
Some, including Mourinho, accused Liverpool manager Jurgen Klopp of failing to change his tactics, to attack United even more. And, of course, it isn't forgotten that United has stormed through the season so far, scoring four goals on six seprate occasions so far this season. But the criticism of Mourinho has reached fever pitch as fans have seen this defensive football too many times. "Parking the bus," is an idiom associated with Mourinho, created when he arrived in English football. Games that were meant to be blockbusters ended up as entertaining as a DustBuster.
And all this has come when goings on off the field have failed to cover Mourinho in any glory. After finally seeming to have convinced many at Old Trafford that he is worthy of the job, Mourinho seems to be rocking the luxury 100-foot yacht. Reports over the weekend suggested the Portuguese coach was unhappy about not being offered a new contract from United, that his work last season and in the first eight games of this campaign was deserving of a bumper new deal.
And then came the interview in France, when Mourinho fluttered his eyelashes and gave a wink to the owners of Paris Saint-Germain. ""The other day my son who lives in London went to Paris and not to Manchester to watch the match," Mourinho said, as quoted by the Guardian. "Because at the moment in Paris there is something special. Magic, quality, youth, it's fantastic." Just for good measure, he made it clear that he would not be finishing his career at Old Trafford.
When Mourinho seems on the cusp of truly proving himself at United, he leans on the self-sabotage button. Pep Guardiola's Manchester City remain favorites for the Premier League titles, there are no guarantees for Mourinho: the job is far from done.
Controversy off the field and grumbles about the quality on it will not please United's hierarchy, and if City begins to accelerate away from United then Mourinho's downward spiral will go along with it. The Special One may be in danger of derailing United's season, and adopting a new nickname.