Louis Van Gaal Reveals Greatest Achievement—That Came At Manchester United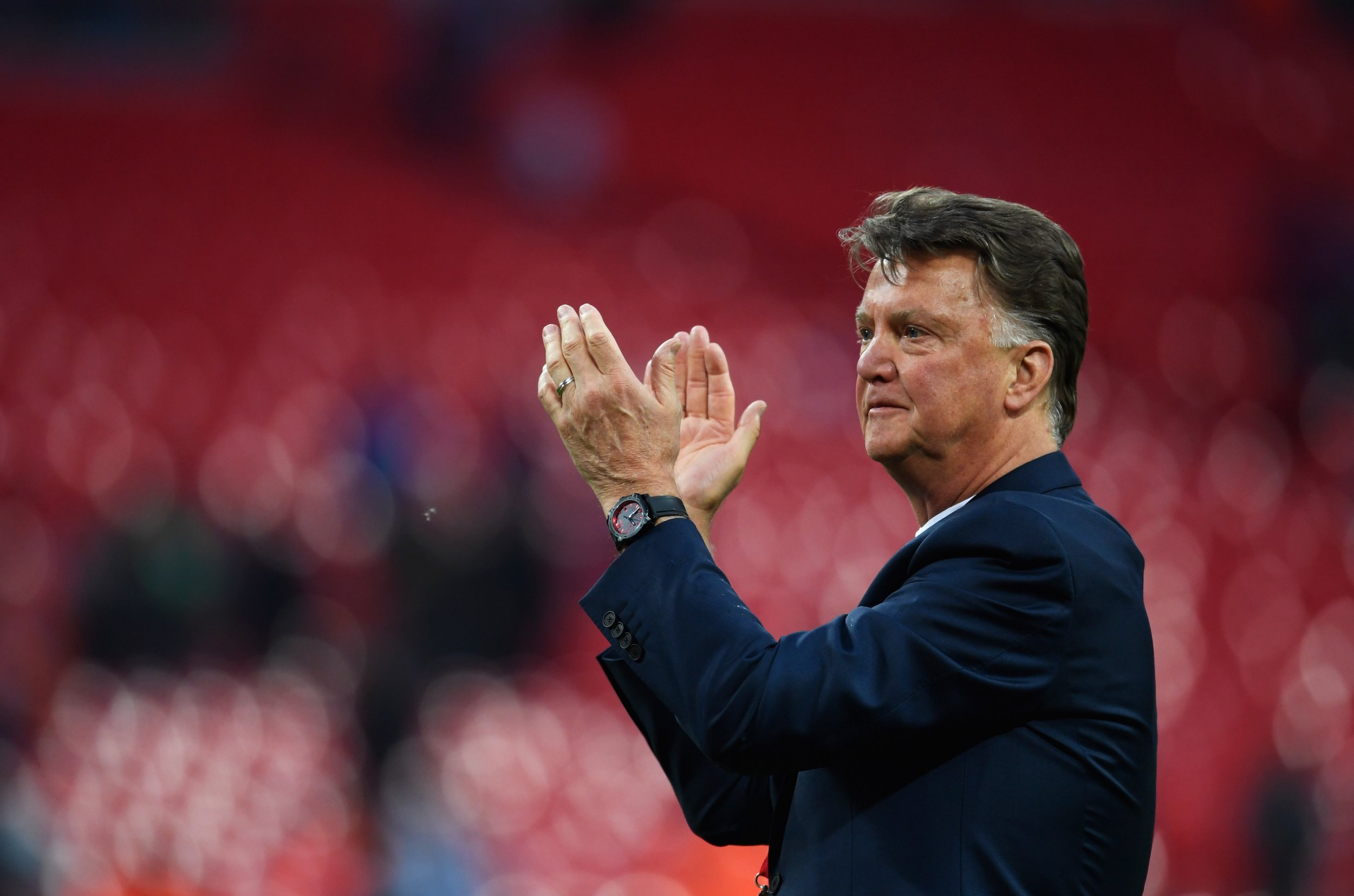 Louis van Gaal's 30 years in football management is filled with highlights at the biggest clubs in the European game. He won 20 major trophies and is regarded as one of the sport's best coaches. But the achievement he regards his greatest will, perhaps, come as a shock to fans.
The darkest blot on the Dutchman's career came in his final years, when he became manager of Manchester United in 2014 but left after only two seasons, having failed to guide the club to the Champions League.
Van Gaal, 65, believes the greatest accomplishment of his career came in his last game: Manchester United came from behind to beat Crystal Palace at Wembley, to win the FA Cup.
"The last six months at United, the circumstances, were so difficult," the Dutchman told De Telegraaf. "That is why the trophy I won, the FA Cup, I consider the biggest trophy in my career.
"When they have put you on a stage with your head on the block, my head was in a noose for six months.
"Under those circumstances I was expected to inspire the players every day. Going to the absolute climax of the FA Cup final, ending with 10 men and having to score to win in extra-time."
Van Gaal, whose replacement is Jose Mourinho, insists that he has not retired from management and is, instead, taking a sabbatical until the summer.